Train to Busan( 2016) - Surviving the zombie apocalypse on a train!
Take your all favorite zombies in the past and combine with your expectations then the product would be this movie.
It's one of the rare zombie movie, which has got a good storyline which gets intensed as it forwards. The characters are well developed and interesting that makes you feel for them in the end and with the right amount of action plus little sentimental ( without this korean movies are incomplete) will give you 2 hours full on entertainment.
---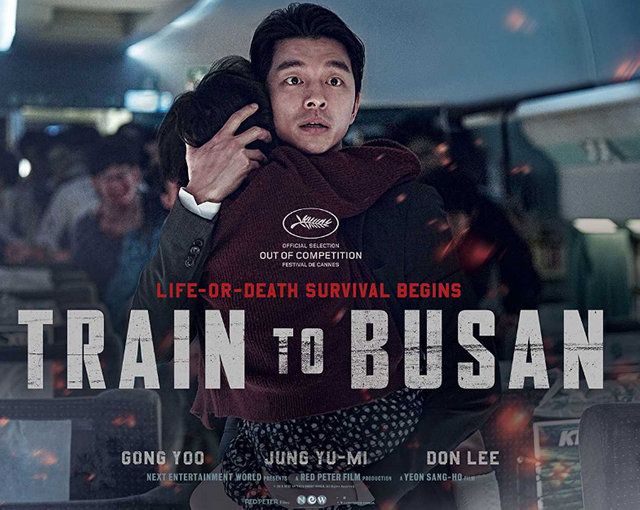 ---
STORY (no spoilers)
Seek woo is our main character, who is workaholic, who spends more hour in his work than with his family and due to this nature, he becomes distant with the wife, divorced and a daughter who feels neglected by him alway. He is an apathetic character, who doesn't even bother about her birthday.Which all makes her upset and letdown, upon realizing this he asks her wish and for that she conveys her wish to meet her mother in busan.
As they board the train to busan, we get to see all kinds of passengers. The elderly women, teenagers,a narcissistic businessman, lovely couples but this all gets ruined by the one infected person. Which slowly starts to spread the infection one by one. It becomes a survival throughout the journey and how they survive by helping each other out and ditching few of them it all makes a thrill ride

---
One of the best thing about this movie is the supporting cast, who have done an excellent job potraying their characters. Whether its the flirty teenagers or the elderly women with profound friendship or the selfish guy who keeps himself above the others but the best among all is the character played by don lee who is selfless fighter, who beats the zombies with his own bare hands.
One thing is certain though, they leave good impression on the you, whether its during the movie or after the movie. These characters shows the bleak side of the human nature as well as the bravery, self sacrificial ones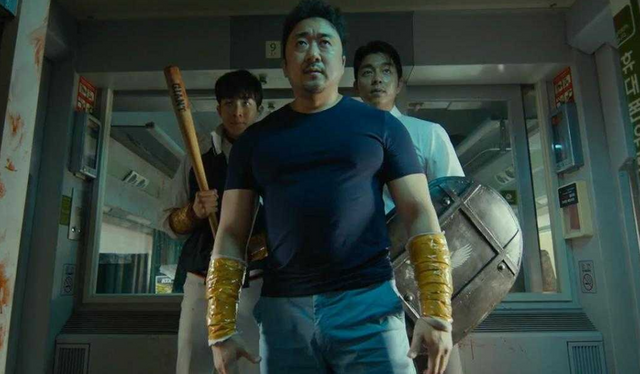 There are certain things which becomes predictable but it doesn't matter as its represented in a very good paced manner. Its on netflix, if you haven't watched it still then you're a missing a good one!