Deliver us from Evil(2020) - Movie review - Satisfying Action Movie
When it comes to Thriller genre movies, South Korean movies are ahead in the game. Some of the movies are so executed well that its hard to forget, making it a memorable movie. And one such movie this year released is "DELIVER US FROM EVIL(2020)
This movie is a treat for Action movie lovers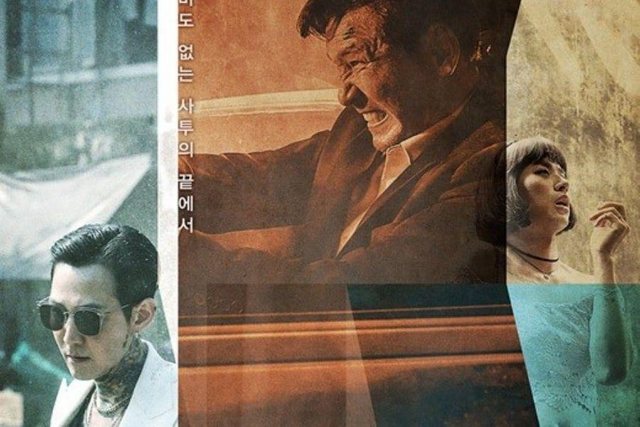 SNYOPSIS
An assassin goes to Thailand in order to solve a kidnapping case linked to him, and finds himself chased by a man whose sibling he killed.
After watching this trailer, i thought this movie is gonna be one on one fight with uni dimensional characters but i was wrong .
When the movie began, it was a bit slow in the beginning but later it started to evolve with its characters, background story and the reason for their choice. Making it a more interesting watch. The trailer did a Pretty good job while hiding the good parts of the movie, which is kind of rare these days.
The characters in this movie are well defined, Both the protagonist and antagonist really well performed their roles. And the plot of the movie good enough to keep you hooked till the end of the movie. plus a stylized well choreographed actions scenes were cherry on the top
---
---
A tough fight between an Assassin and a Psycho killer, who wouldn't love to watch that :)
---
---
Why you should watch this movie?
* If you love action movies
If you prefer Action movies with a good story
If you love to see good old well choreographed actions scenes, with less cgi
It's a Must watch if you loved movies like "JOHN WICK" "TAKEN" " A MAN FROM NOWHERE"
You can consider it as a john wick movie alike with more character development and story
Why you should skip this movie
Not an action movie lover
Hate to read subtitles
If you're looking more into drama and story, then isn't the one.
---
---
---
---
Honestly watching this movie was a really satisfying moment in the year 2020 and its the first movie, in south korea, to have earned a millions, making it a blockbuster hit, during the pandemic.

WORTH WATCHING
⭐️ ⭐️ ⭐️ ⭐️: 4/5