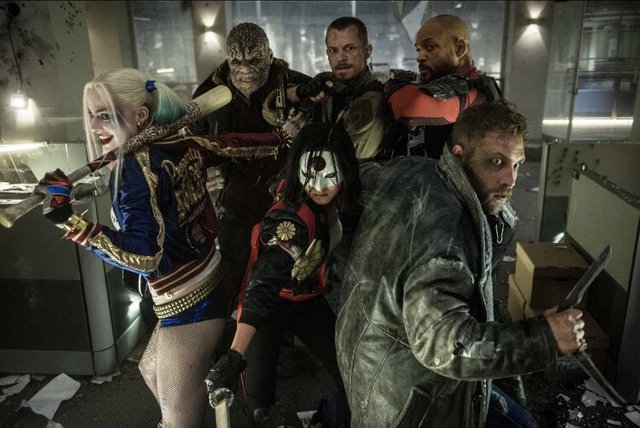 -via IMDB.com
So, this is a good looking movie. It is not a good movie by any stretch of the imagination. Will Smith and Margot Robbie are good in it. This isn't a good movie though. It is painful storytelling and the plot doesn't work in any real way.
I include it here only because I also covered Batman v. Superman: Dawn of Justice. I saw this one in theatres when it came out, I was seduced by the really good trailers that advertised it. I enjoyed it a bit at the time but afterwards it didn't hold together and my second viewing of it was painful.
Don't bother seeing it, I'm sorry to say.
Posted using Partiko iOS