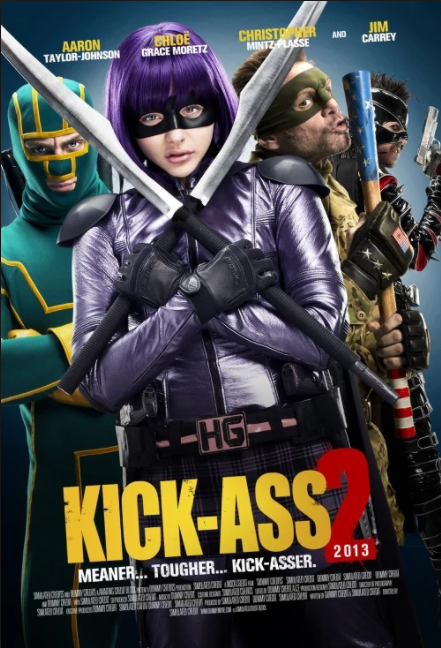 I watched Kick-Ass 2 last night, and I'm not really sure how I feel about it. Jim Carrey stars in it, but honestly I couldn't even tell it was him. He didn't really act or look like him and I had to check IMDB to confirm it was really him.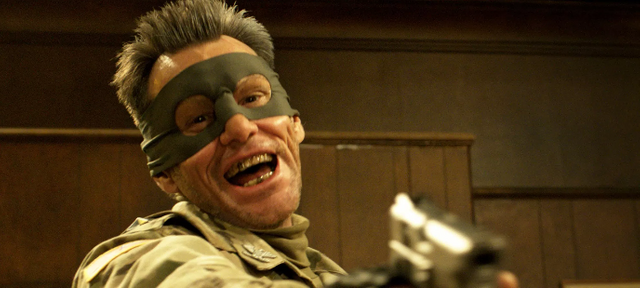 Interestingly enough, I noticed that Jim Carrey wasn't too happy being part of the movie.
"I did Kickass a month b4 Sandy Hook and now in all good conscience I cannot support that level of violence ... my apologies to others involve [sic] with the film. I am not ashamed of it but recent events have caused a change in my heart."
Chloe Grace Moretz (the real lead to the film series) had an interesting response:
"If you are that easily swayed, you might see The Silence of the Lambs and think you are a serial killer."
Anyway...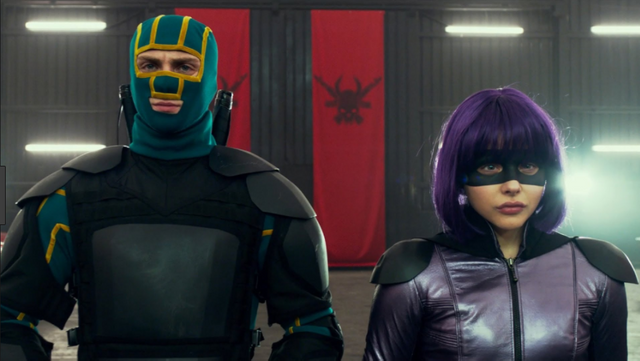 What did I think? It was definitely weirder than the first one. At one point I laughed out loud when Hit Girl called someone a shit burger. As ridiculous the movie was, there was some funny parts and some parts while stupid made me laugh.
The movie is ridiculous, insane, and stupid, but in that mess it is fun.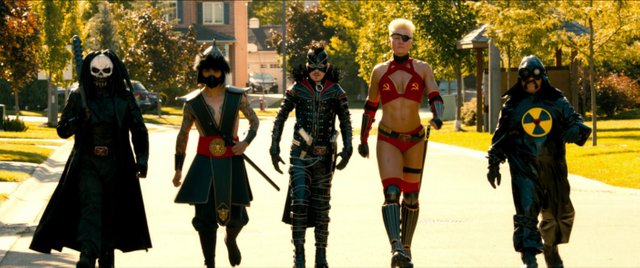 This picture pretty much sums up what to expect from the movie, if you decide to watch it prepare for a wild insane ride of madness and mayhem. The character names are a riot, they don't hold back on the crazy one bit. The main villain is called The Motherfucker after his mother dies and he steals her sexual leather suit.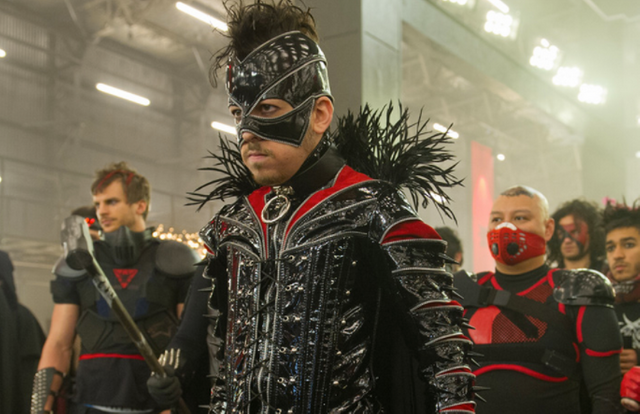 I was excited to see one of my favorite actors from Scrubs have a significant part of the movie.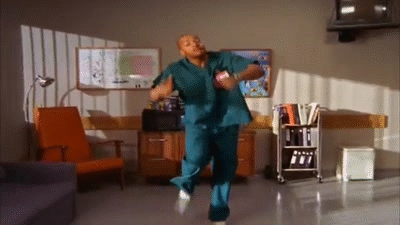 Both Nicolas Cafe (Kick-Ass 1) and Jim Carrey (Kick-Ass 2) were really out of character and awkward.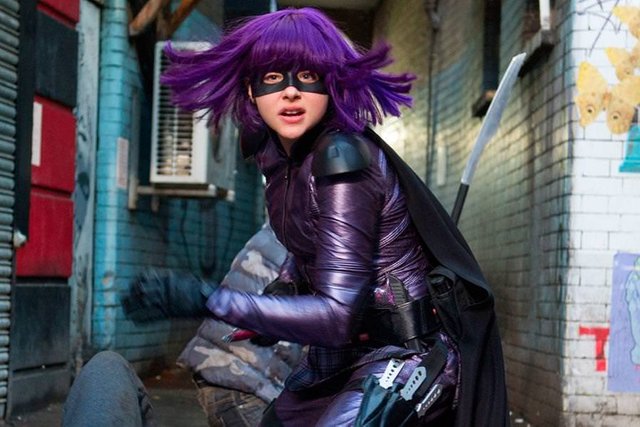 Shit Burger!
All the images are property of Marv except the gif which is from Scrubs