SERIES TO WATCH
So people know i love to watch movies a lot and i specialize in series. If you don't watch series, im here to recommend my top 3 series in no particular order.
I am going to be doing this once every week.
PRISON BREAK

Prison break was one of the most enjoyed series, it had five seasons.
Season 1: August 2005
Season 2: August 2006
Season 3: September 2007
Season 4: September 2008
Season 5: April 2017
So from the name Prison break, A brother (Micheal Scofield) who was trying to break out his brother ( Lincoln Burrows) from jail after he was convicted and given a death penalty for a crime he didnt commit. Even though it is quite old, i strongly recommend you take out time to see it. You wont be disappointed
24

24 has nine seasons and everybody loved it, i haven't see anybody with the opinion of not liking it
Season 1: November 2001
Season 2: October 2002
Season 3: October 2003
Season 4: January 2005
Season 5: January 2006
Season 6: January 2007
Season 7: January 2009
Season 8: January 2010
Season 9: May 2014
Each season has 24 episodes and it covers 24 hours in the life of the main actor ( Jack Bauer) who is a counter terrorist agent. He basically works to fight terrorist attacks in the country. I also strongly recommend this as well.
FRIENDS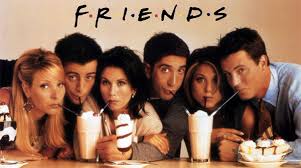 Friends had 10 seasons
Season 1: September 1994
Season 2: September 1995
Season 3: September 1996
Season 4: September 1997
Season 5: September 1998
Season 6: September 1999
Season 7: October 2000
Season 8: September 2001
Season 9: September 2002
Season 10: September 2003
It involves six friends living in the same neighborhood, living life and overcoming challenges. Episodes typically depict the friends' comedic and romantic adventures and career issues.
See you next week for another recommendation.