After all the hype and anticipation, i finally decided to see the movie and here's what i think..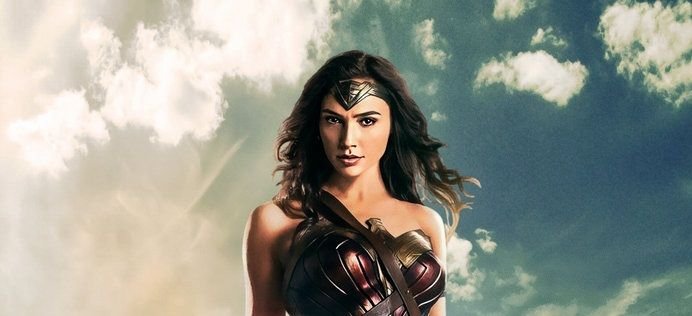 While it's visually appealing to a large extent, with entertaining fight scenes which is quite a departure from the DCEU we are used to, it still fell short in the usual way DC films do.
They once again failed to humanize their larger than life character in this larger than life franchise,
despite the potency of her (Gal Gadot) on screen portrayal of wonder woman with the intended sophistication and poor street smarts, there was still this lack of fierceness and fire and even her convictions looked distant and unfamiliar to her, the aloofness of the character was overplayed.
The on screen romance was of course, decisively hard to watch and we either weren't given enough time to want to feel bad for Chris Pine or it just lacked an overall depth. (where in all the history books did she learn to make out?)
Lord knows I was expecting one of the soldiers to shout "hail hydra" at one point, perhaps by overusing European military anarchists, Marvel has done DC a disservice by making the concept obvious and completely predictable, I liked the plot twist with the Aries character though, by making him whom we least expected it showed us they have an idea of what something interesting is supposed to look like.
That being said, European Aries wont make it to the list of favorite on screen villains anytime soon.
There was a subtle disunity between her mythological antecedence and her transition to modern day, either her amazonian origins weren't explained well enough or the role she had to play in the contemporary world just wasn't compelling.
Simply stated, It was pleasant to watch and due credit should be given to DC for their long awaited release of a live action Wonder Woman, but it's hard not to feel like this was a Captain America movie done with an armored Greek bikini and a less interesting story line, do the unlikely group of war heroes ring a bell? One multicolored warrior and a couple of other apparently skilled weirdos, just like in the First Avenger (lucky for us she didn't ricochet her shield like the Captain).
The only rewards one can get from watching this movie is the joy of finally seeing wonder woman on screen (in recent times) and the thrill of the Justice league to come, but it is surely as forgettable as it is predictable.
Of course the movie would make a lot of money,
Its DC,
deal with it.