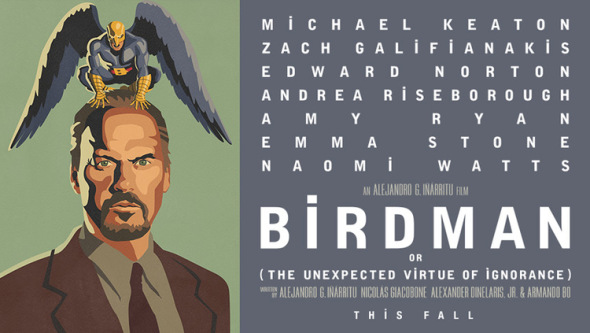 I think it's more of a man who's reality got distorted and his life lost meaning. In a sense, he peaked on the feeling he derived from the Birdman hype, but began to overthink and is trying to recreate the feeling with a suite he's more comfortable with.. I think he felt Birdman was all whitewash and pretense. His main trouble being the need to be loved, appreciated, relevant, and generally feel larger than life again, but in his own, deep psychological view of life. Not the pizzazz and action the Birdman platform shone him in. I think his dysfunctional relationship with his daughter and wife came as a side effect of deep discontent. And the Birdman character manifested from a comfort zone and happy place to a forceful apparition of a utopia, one which he is an ideal him.
The ordeal with Mike Shiner must have been as a result of their contrast, mike was confident and didn't need to be liked, while he was just a shadow of himself, figuratively such energies are bound to clash.. Generally, life lost meaning to him and he had discovered the real truth..
Reality is messed up.. Live in your head
Hence the ending.. When rather than celebrate his success, he retreated to his dreams again.. But absent the Birdman platform. He could fly as himself..
I guess that's happiness for him...An inch away from suicide though.
Easily one of my best.