Trailer Review - Zombieland: Double Tap (2019)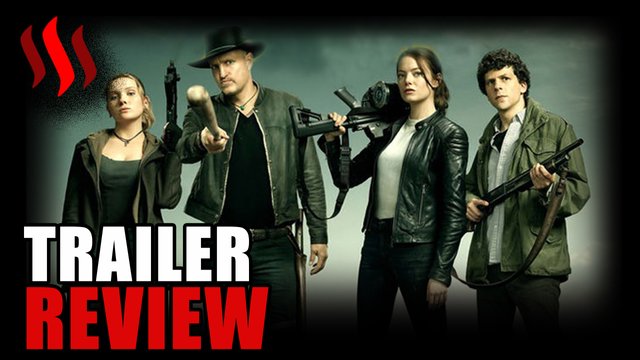 You're Welcome America
When it comes to zombie movies, this is the only kind I think that is still worth watching.
The genre of what originally was more horror has seen numerous amalgamations with different styles of cinema over the years. The current big thing is more drama and suspense like The Walking Dead, which will being going it to their tenth season, which is pretty good. People seem to love zombies, even in the gaming world zombie games have been a very lucrative, like the recent Days Gone, or my personal favorite game series Resident Evil.
The thing is that Zombieland take two genres that really don't go together well and makes it work, horror and comedy. You can't really be scared or suspenseful when you are laughing, it's like being hot and cold at the same time, they cancel each other out. But you can laugh and get a fright at the same time. This film and it's 2009 prequel takes everything zombie related and pokes fun at it, but does not go all out parody style, and still manages to keep you entertained for most of it, I hope. The reason is because I haven't watched it yet and am basing most of this off the trailer and the previous film. I looks like loads of fun and I'm sure you'll love it, always remember to double tap.
---
"Columbus, Tallahasse, Wichita, and Little Rock move through comic mayhem that stretches from the White House and through the heartland, these four slayers must face off against the many new kinds of zombies that have evolved since the first movie, as well as some new human survivors. But most of all, they have to face the growing pains of their own snarky, makeshift family." - Sony Pictures Entertainment
---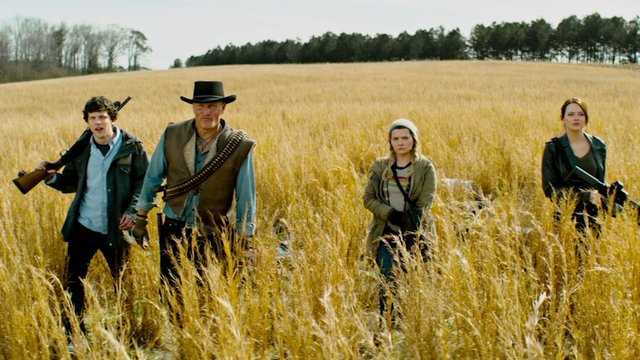 source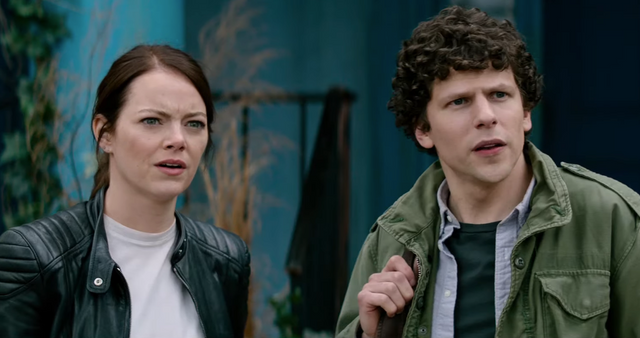 source
---
"In those moments where you're not quite sure if the undead are really dead, dead, don't get all stingy with your bullets. I mean, one more clean shot to the head, and this lady could have avoided becoming a human Happy Meal. Woulda... coulda... shoulda. " - Columbus
---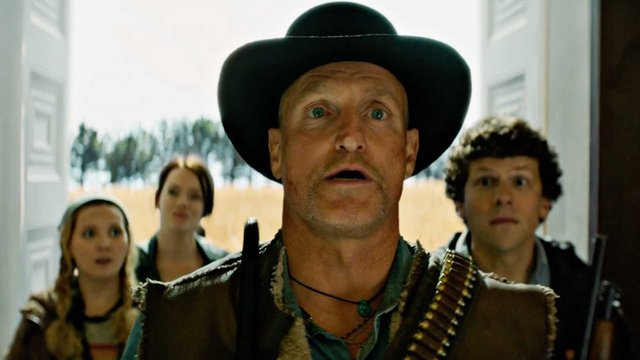 source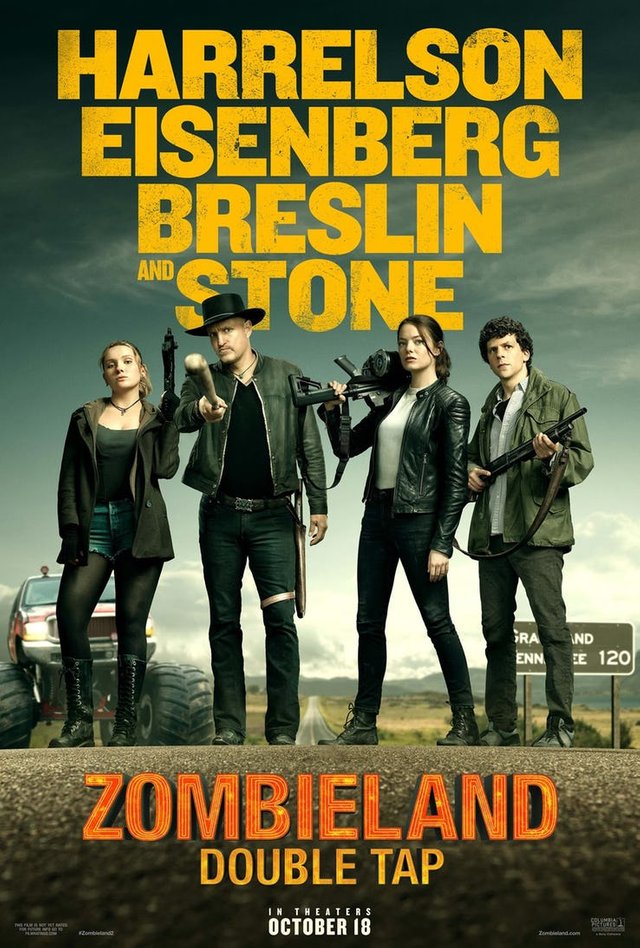 source
Zombieland: Double Tap gets a rating of 7.5/10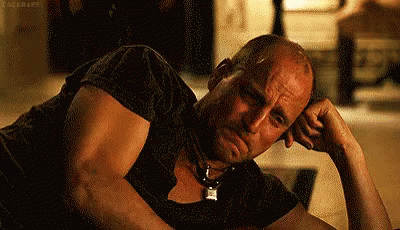 Thanks for popping in, hope you liked the post. Please leave me your thoughts and or opinions in the comments below, have a beautiful day.
• For the best posts on food and all things beautiful follow my @princessmewmew

• The reason I joined this platform was thanks to one guy, the infamous @jeffberwick
• If you need great stories in your life and a wealth of experience @bigtom13
• For sport, great food and general life hacks follow @broncofan99
• For those who love the the open road and the road less traveled follow @velimir

Proudly powered by ADSactly - click this image above to join our discord server - Make sure to visit our ADSactly Society Steemit blog

✯ ✯ ✯

✯ Follow me for more fun ✯