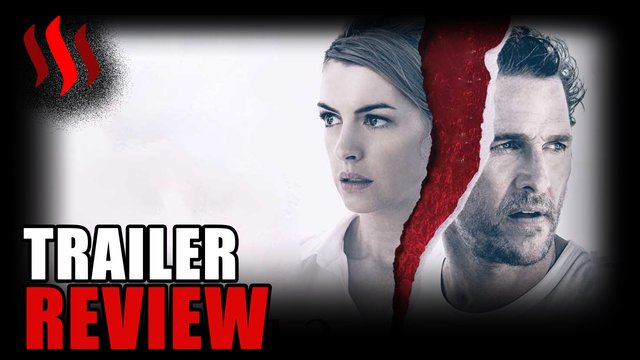 No One Ever Dies...
This is one of those films you're just not sure about, either it's a gem or it is gonna go south really quickly.
Unfortunately it's a little hard to judge this, just on the trailer, and when I do a trailer review I make a point of not reading any other review or opinion regarding the movie before I give my honest thoughts. The thing is with trailers, it basically an advert for the film, so usually it's the best parts cut up to entice you to go out to the cinema and watch it, which I'm not a big fan of anyway.
I'm skeptical about this from right off the bat, the director hasn't really done much in regards to directing apart from the 2013 film Locke staring Tom Hardy, which I still need to watch, and that doesn't say much for it. They went all out with some big names in the cast, but then released it in January, which is also not a good sign. The film itself looks like there could be some pretty interesting plot twists, unfortunately it all feel very much done before, I could be wrong. Will be checking this out over the weekend and will let you know, otherwise drop me your thoughts in the comments below if you have seen this, am I wasting my time?
---
"Baker Dill is a fishing boat captain leading tours off a tranquil, tropical enclave called Plymouth Island. His quiet life is shattered, however, when his ex-wife Karen tracks him down with a desperate plea for help. She begs Dill to save her - and their young son - from her new, violent husband by taking him out to sea on a fishing excursion, only to throw him to the sharks and leave him for dead. Karen's appearance thrusts Dill back into a life he'd tried to forget, and as he struggles between right and wrong, his world is plunged into a new reality that may not be all that it seems." - Aviron Pictures
---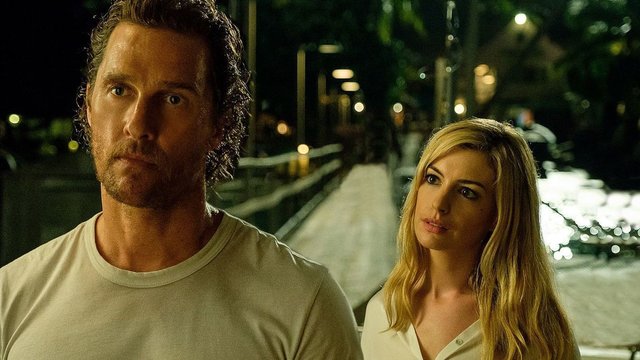 source
---
"Okay, Dill. Say fate gave you the choice: you can get the lady, or you could catch that tuna that's in your head. Which one would you choose?" - Constance
---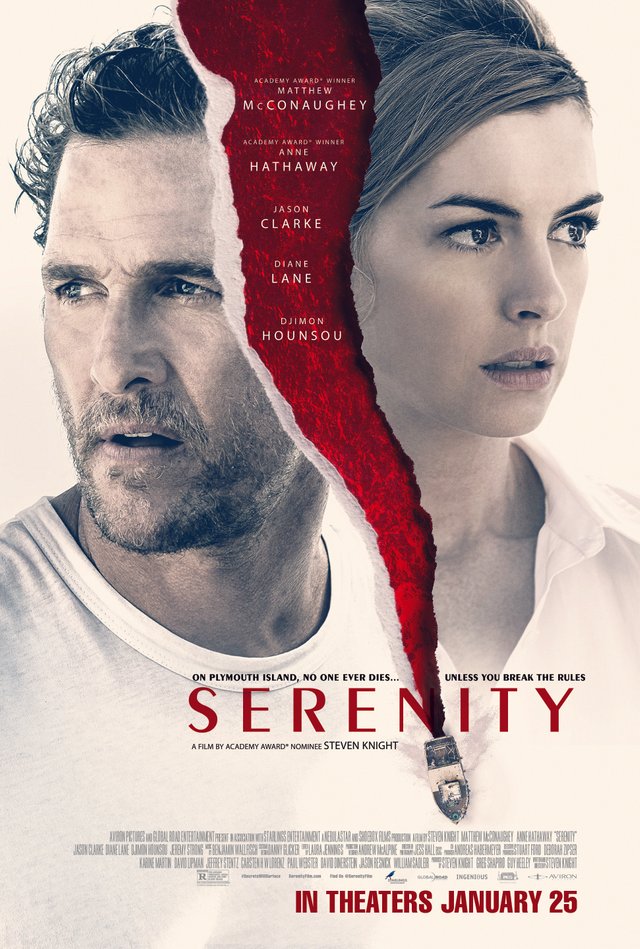 source
Serenity gets a potential rating of 4.5/10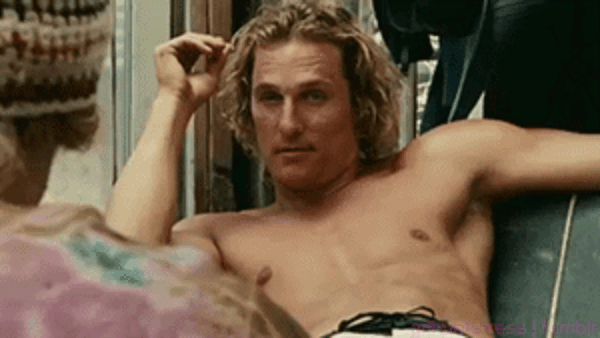 Thanks for popping in, hope you liked the post. Please leave me your thoughts and or opinions in the comments below, have a beautiful day.
• For the best posts on food and all things beautiful follow my @princessmewmew

• For those who love the the open road and the road less traveled follow @velimir
• The reason I joined this platform was thanks to one guy, the infamous @jeffberwick
• If you need great stories in your life and a wealth of experience @bigtom13
• For sport, great food and general life hacks follow @broncofan99
• A good laugh and for all things Star Wars follow @thedarksideshow

Proudly powered by ADSactly - click this image above to join our discord server - Make sure to visit our ADSactly Society Steemit blog

✯ ✯ ✯

✯ Follow me for more fun ✯