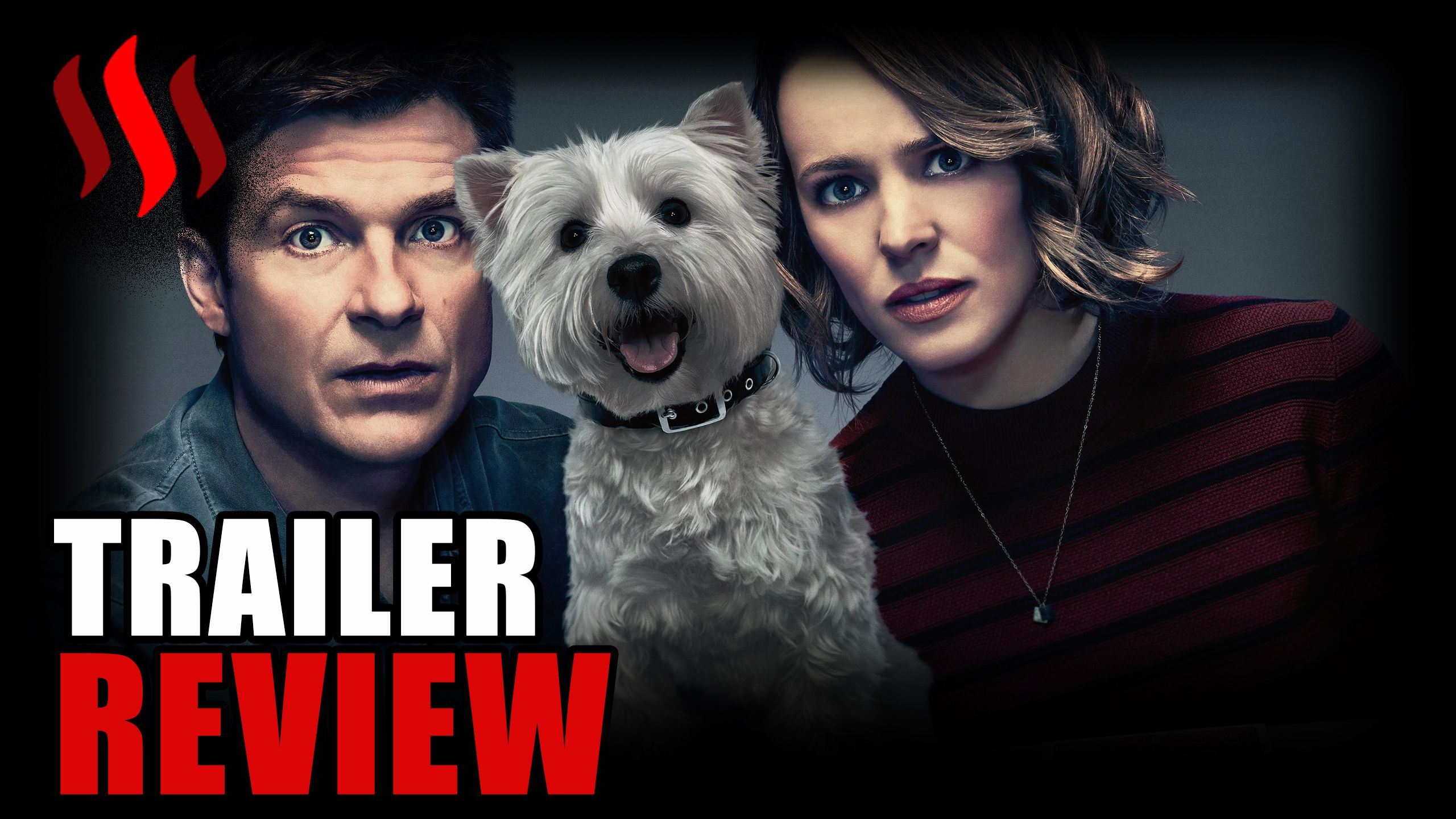 Players Wanted
I stumbled upon this trailer Friday night while trying to find something to watch for pizza and movie night.
The standard format on a Friday night is I propose a few different trailer to Mewmew and then we shorten the list down to something I want or what she wants, then it flip a coin time. Luckily after watching this trailer we were both keen on just having a laugh and some fun. Now if you call yourself a bit of a movie buff, then you might have seen Horrible Bosses which also stars Jason Bateman and has pretty much the exact same humor style. Which finds humor in what could be described as the most awkward of situations.
The story was pretty funny and looks at how an innocent game night with friends can escalate into utter chaos. There were some epic laughs and serious crazy situations, all in all it was a fun movie and totally worth the watch.
---
"Bateman and McAdams star as Max and Annie, whose weekly couples game night gets kicked up a notch when Max's charismatic brother, Brooks (Chandler), arranges a murder mystery party, complete with fake thugs and faux federal agents. So when Brooks gets kidnapped, it's all part of the game…right? But as the six uber-competitive gamers set out to solve the case and win, they begin to discover that neither this "game"—nor Brooks—are what they seem to be. Over the course of one chaotic night, the friends find themselves increasingly in over their heads as each twist leads to another unexpected turn. With no rules, no points, and no idea who all the players are, this could turn out to be the most fun they've ever had…or game over." - Warner Bros
---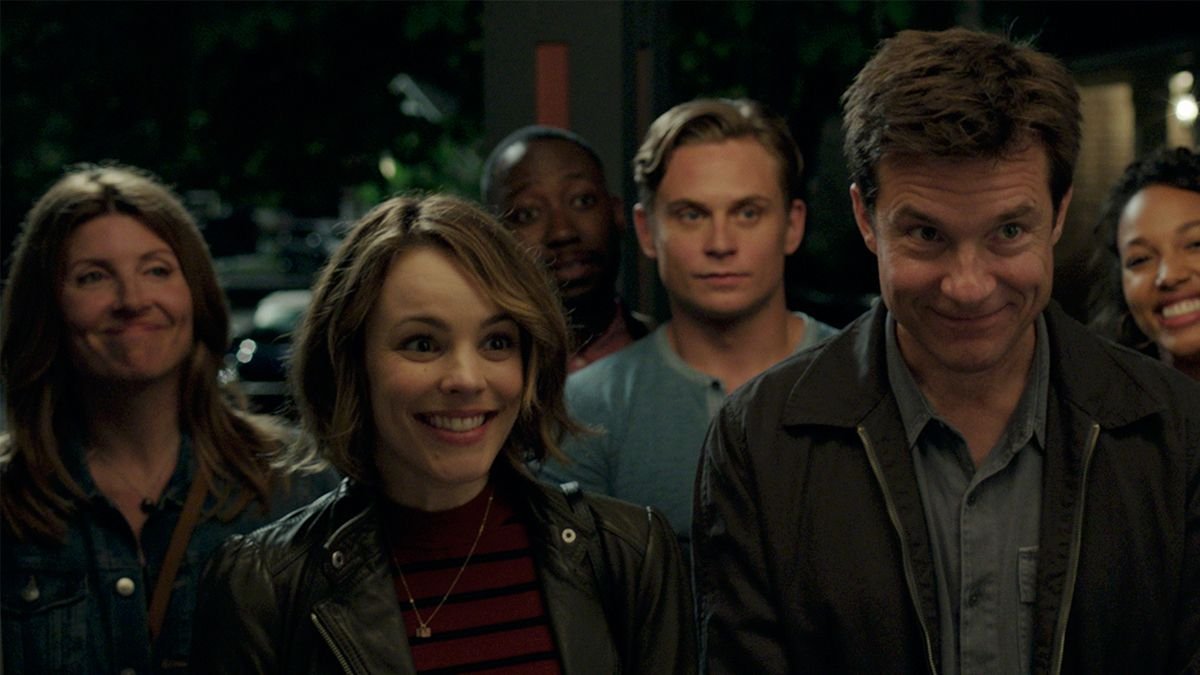 source
---
"You're like a double threat. Brains... and you're British." - Ryan
---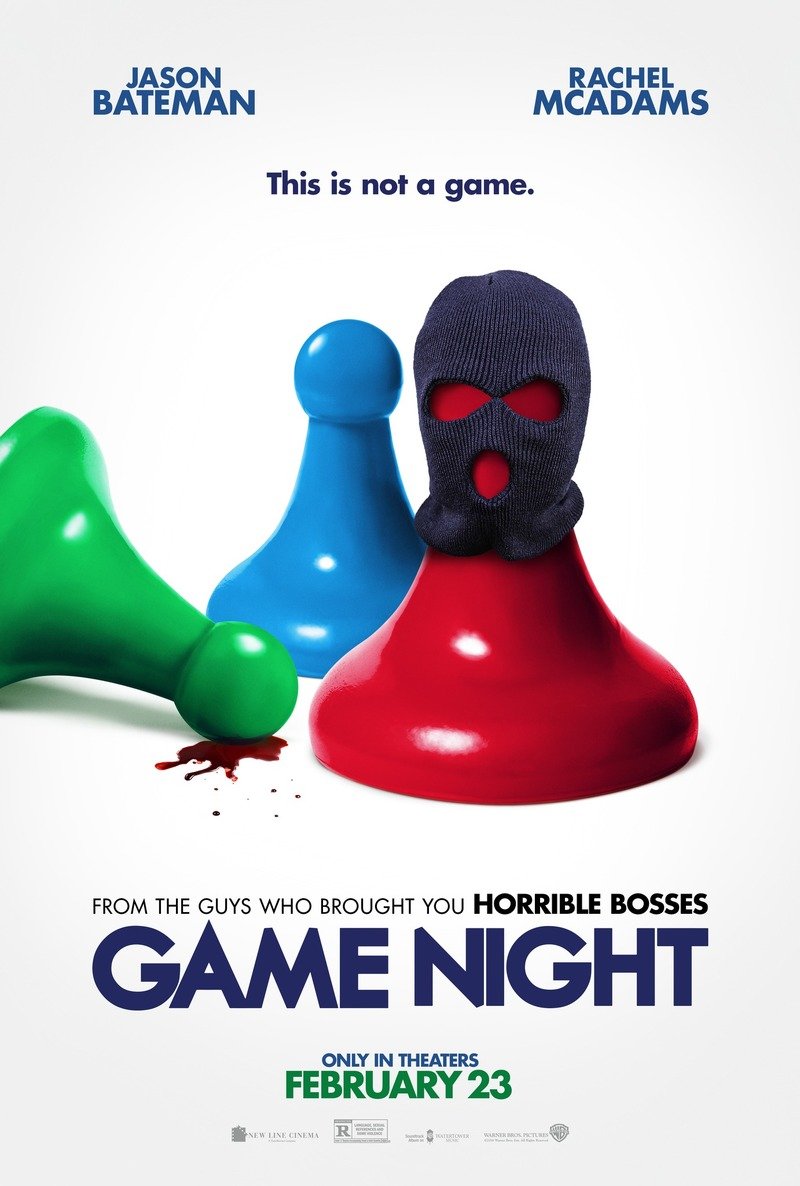 source
Game Night gets a 7/10
This was something fun and very funny to watch.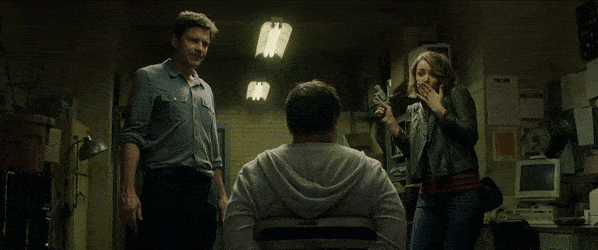 Thanks for popping in, hope you liked the post. Please leave me your thoughts and or opinions in the comments below, have a beautiful day.
• For the best posts on food and all things beautiful follow my @princessmewmew

• For those who love the the open road and the road less traveled follow @velimir
• The reason I joined this platform was thanks to one guy, the infamous @jeffberwick
• One of the first blogs I ever read when I joined steemit, great content @gavvet
• If you love a good laugh and all things Star Wars follow @thedarksideshow

Proudly powered by ADSactly - click this image above to join our discord server - Make sure to visit our ADSactly Society Steemit blog

✯ ✯ ✯

✯ Follow me for more fun ✯