I want to comment on a movie that I think is worth seeing.
It's called WONDER. A beauty to see as a family.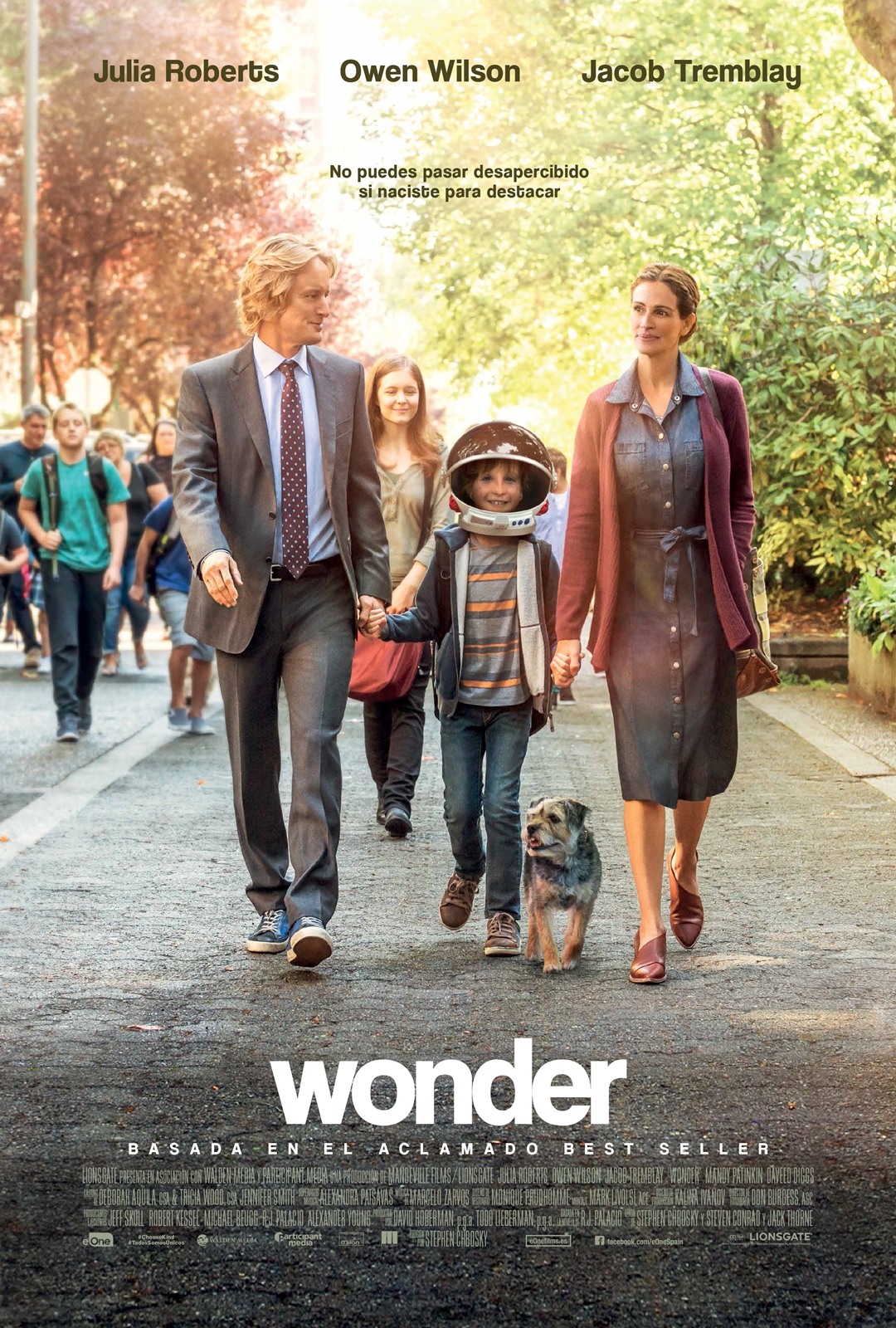 It presents the life of a family that revolves around a child who was born with a special condition and has had, at his young age of 10 years, 27 operations on his face. With the determination of the mother to send him to school, a situation that terrifies everyone because of the receptivity of the classmates.
As you can see in the image, the actors that give life to each character are of high caliber.
It has a teaching that truly shines as soon as you begin to see it.
I saw her with my husband and I really fell in love, last night we saw her with our children. And not to mention the feelings and principles such as solidarity, brotherhood and tolerance that makes you identify them within you when you see it.
I recommend them to my dear Friends ..
Greetings and comment if they can see it. A hug!!