Hello everybody!
---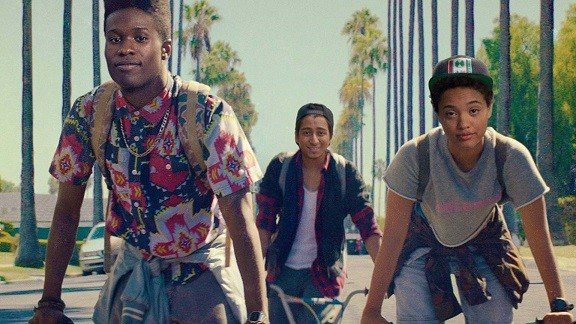 image source
---
Dear steemians and @sndbox members, welcome to my film series. I am talking about films, in this series. I will criticism about films I watced. Actually, it is not exactly criticism. It is more like comment. Because I am not critic. I just talking about films. I say features or scenes what I liked. If I watched another films by the same director, I tell about them.
In fact, I more like old films. Films shooted before 1960. Especially, black and white films. I watched all of films shooted by Alfred Hitcock, Stanley Kubrick, Frank Capra, Gaspar Noe... There is a few director more but ıt doesn't my mind now. Sometimes, I watch new films from lists. So let's talk some about today's film. Today's film is Dope.
---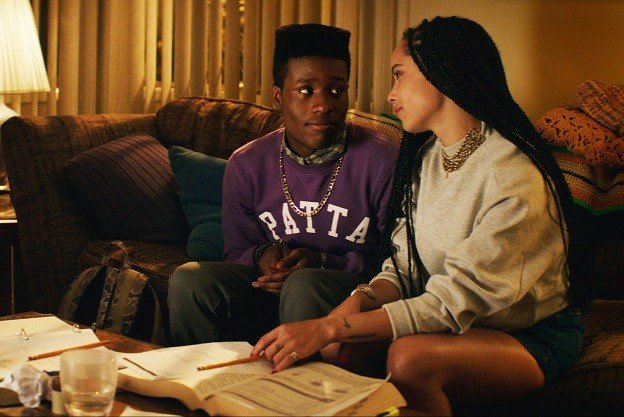 image source
---
I watched the movie a few mounts ago. It was very funny movie. The director is Rick FamuyiwaI have not watched any other movie by this director. Already there are just six movies his. But this movie is perfect. I will watch this director's other movies as soon as possible. It's also scenario very nice. The jokes on the movie are very high quality. The chats are so much fun. The adventure never ends. The movie is full of adventure from start to finish. I'm sure you'll love this youth movie.
Let's talk about movie theme. Life Is not easy for a geek. Malcolm is a clever girl who is passionate about the hip-hop music of the '90s. They play in a punk group with their two closest friends and are exposed to the annoyances of other students in high school because of their old head styles. When one realizes that illegal items are hidden in his bag in a dance club one day, Malcolm's life changes one by one. Now Malcolm is ready to try everything she can dream of (to enter Harvard University, meet Nakia, who embellishes her dreams, and turn her fortune into bitcoin)... What a movie.
---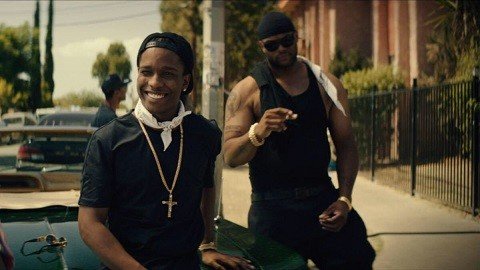 image source
---
The movie has reminded me of Indian movies in a strange way. It seems like the 3 Idiots' black version. I sometimes do not know whether it is a tempo that excites me sometimes, it is like a bollywood movie in which all kinds of things like drugs, sex, crime and money are subject. also the movie I found very successful when I finished. I think the american ghetto is a tragicomic way of conveying the life in a different way to the audiences. A cinematic film that makes you think and entertain.
Turkish
Herkese iyi akşamlar. Bu postta eskiden izlediğim bir film olan Dope filminden bahsettim. Çok eğlenceli bir gençlik filmiydi. Espriler gayet kaliteli ve güzeldi. Film bittiğinde güzel bir his bırakıyor içinizde. Bide macera hiç eksik olmuyor filmde baştan aşağı macera. Neyse uzatmayayım fazla tavsiye ederim bu filmi.