Hey Jessomic book fans
After watching Joker this weekend, I couldn't help but think that DC could be on to something here. You can find my review of the new Joker movie in my previous post. Stop by and let me know what you think, won't you?
Movies based on comic books and superheroes are a dime a dozen, they have been packaged and shipped off to cinemas for the last ten years consistently, and we're clearly in a bit of a fatigue phase. The content and formula are becoming stale, but the money machines keep churning them out for audiences to gobble up.
It's become comic-al
Of the 40+ comic book movies pushed out in the last few years, there have only been a few that hit the heights in my opinion. One of the highlights has been Christopher Nolan's version of Batman, which was steeped in a little more realism and explored some interesting characters but was still very much plot-driven. Since then it's been a total CGI fest which isn't particularly bad but it becomes somewhat overused, until now.
Joker has given us something to think about, a character-driven formula that explores the world and its influencers on these iconic personalities we've come to know and love. We've seen many of Gotham's big names on the silver screen over the years, but one I feel has had the greatest disservice was Mr Freeze.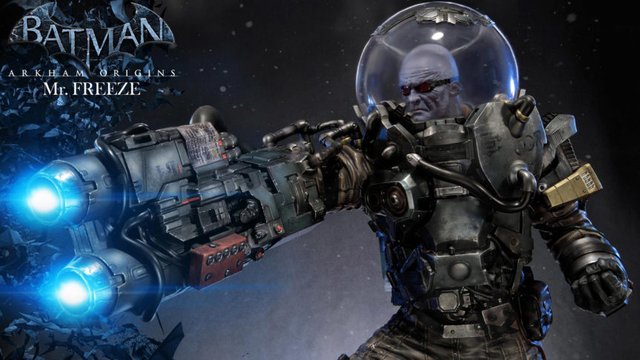 Image source: - comicbookfiendclub.com
Given the cold shoulder
Last seen on the big screen in 1997's Batman & Robin and played awfully campy by Arnold Schwarzenegger was enough to know the character dismissed and burred for the last 20+ years. It's been more than enough time to "cool off", and I think we should give Victor another chance and I'm not the only one, but with a more down to earth version.
About Mr Freeze
Dr Victor Fries was a cryogenics expert in Gotham City who was caught in a laboratory mishap while attempting to cure his terminally ill wife, Nora; the accident drastically lowered his body temperature to sub-zero levels, forcing him to wear a cryogenic suit to survive and takes on the name Mr Freeze.
Due to his outlandish origin, his depictions have often been focused on his suit and cold gun and very little about the actual character and why he became so destitute and cold. Apart from using his wife as a plot device, you don't get a real feel for Freeze or why he does anything, his seen as just a random crazy person to be dismissed and have his ass kicked by Batman.
But what if that wasn't the case, what if beneath that old exterior was something more.
How I would adapt Mr Freeze
I would set up Victor as one of Gotham's most respected medical practitioners at the forefront of medical technology, receiving accolades and funding and living the dream of upper-middle-class society. He has a great job, top of his field, beautiful wife, comfy home and all that we aspire to have as an average citizen.
While he is aware of the chaos brimming in Gotham, his social status and money make him immune to seeing it as his problem and affecting him in any way. But his perfect life is all about to change.
His wife falls terminally ill and the medical insurance fails to act, they hide behind the legal framework to avoid paying out for the treatment. Victor then thinks because of his status and prestige at the hospital and with pharma companies that he can pull some strings for special consideration but his shut down.
Things start to unravel for him, he sees that he was only a pawn in the system, only valued for what he could offer and he starts to lose faith in humanity. He begins to grow cold, his desperation drives him towards the criminal underworld.
We explore how his moral compass becomes skewed as he tries to save his wife. We see him explore the codependency issues he was with his wife and as she falls into a coma how that codependency sees him break free from the subjective morality he once held on to as a so-called active member of society.
He sees the world as a cold and cruel place, he becomes a cold-blooded killer in the process, taking vengeance on those who have wronged him and taking on this system that only benefits you as long as you provide even more benefit to it.
A cool customer
What do you think? Would you like to see a new take on Mr Freeze? Which Batman villain would you love to see in his stand-alone movie? Let me know in the comments :)
Let's connect
If you liked this post sprinkle it with an upvote or resteem and if you don't already, consider following me @chekohler


---
| Buy & sell STEEM | Donate LikeCoin For Free | Earn Interest On Crypto |
| --- | --- | --- |
| | | |