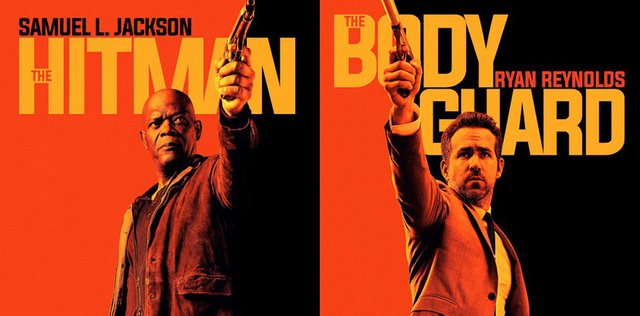 Since this is my first sort of, I guess,
"Upcoming Blockbuster"
kind of review/thoughts I will keep it kinda brief for this one. I wanted to pick this one because it has two of my top actors in the movie, plus the trailer looks great. This movie appears to be an action-comedy, which I do not know any two actors who could fill these shoes better.
With that being said, let us begin!
"The Hitman's Bodyguard" is about a body guard who protects hitmen, even those who have tried killing him, once... maybe twice. Anyway, The "bodyguard" of this movie is going to be played by none other than Ryan Reynolds, the star of "Deadpool" amongst other great blockbusters. The "Hitman" is going to be played by Samuel L. Jackson who is a hilarious actor whom you might have seen from the Capital One commercials, as well as the actor who played Mace Windu from "Star Wars."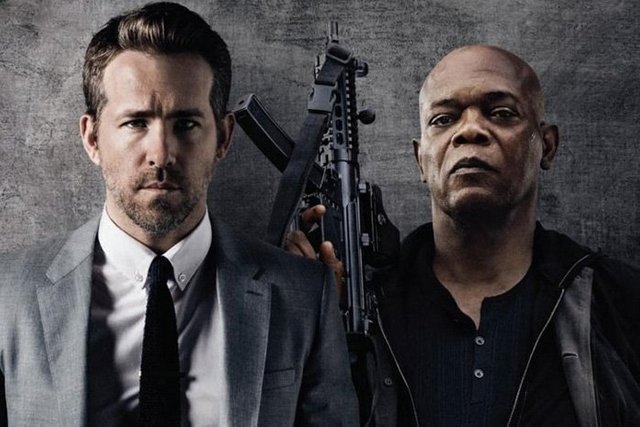 Even though it is the bodyguards (Ryan Reynolds) job to protect the hitman (Samuel L. Jackson) from dying, they do not always see eye-to-eye in really, anything. As Reynolds keeps a realistic thought in mind about everything that is going on. Jackson, on the other hand, does not think twice before doing something absolutely insane. For instance jumping off a building down into a Dumpster in the attempt to escape the people pursuing him.
This movie is going to be the comical blockbuster of the year, in my honest opinion. With the serious action side of the movie coming from Ryan Reynolds, which is a complete shocker. Along with the comic relief from Samuel L. Jackson, this will create the ultimate duo of any movie we have seen this year. Not to forget, Reynolds will be bringing a comical side as well. I do not think anyone will be disappointed​ with this movie.
I have linked the trailer below for anyone who has not seen it or does not know what the movie is.
Conclusion:
This movie is going to absolutely hilarious, and what better actors than these two to star in this film? There is not any, I will be seeing this movie the first day it comes out because I believe this movie is going to be an absolute home run​. The Hitman's Bodyguard comes out August 18th of this year.
Percieved Rating:
I am going to say this movie will get 8.5/10 on IMDB, let us see if I turn out correct or even close.
Thank You for Reading!
As always I would like to thank everyone for reading ​if you liked this content feel free to let me know in the comments below and/or by a follow/upvote as well. I hope I showed you something new today ​or enlightened you on a few things about this movie. Thanks again for reading, I hope you have a great rest of your day!