Hichki: There Are No Bad Students, only Bad Teachers
One of the most inspiring educational movies that I watched in this year, Hichki really moved me. An India movie star Rani Mukerji gives the best shot as inspiring character in this film. She determined to be teacher after she was driven by inspiring words speech of head master, it happened when she was at elementary. The actor goes deep into her dream, the Tourette's Syndrome that she suffers does not make her fail to be a teacher. Naina Mathur (Rene Mukerji) enters into their live, when facing 18 rejections because of her syndrome. Despite having reputable academic qualification, it does not make her easy to start up the teaching career. Until one day, she got a call from her former school. The school that skeptically doubts Mathur's ability to handle students who come from the slum. Giving the nervous tics,insulting, hiccup that came including compulsive throat clearing, chin hitting, knee knocking and piercing barks.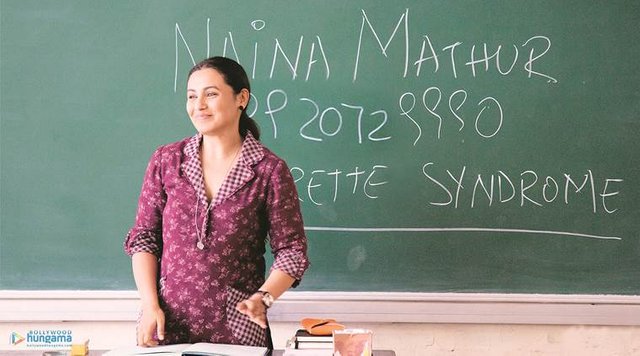 source
At the first day of her teaching career, Mathur is challenged to adapt with students who bet to make her leave by insulting her sydrome, creating the unpleasant class but those do not make her quit, she committed to turn them into a brilliant students. In the school, Marthur is assigned '9F' the class that is dominantly comprised by slum student nearby, who found themselves at ST Notker's because the RTE and the school's need for a playground. Finding out the student who come from complicated environment, Marthur does not give up to find the ways to stir the situation. Although The 9 F students do everything to drive her away, the Mathur strongly committed to turn matters around. She insisted that those students still have right to education regardless they are not accepted by the teacher nor by the students. Most of teachers claim them as "hopeless" students but not for Marthur, she believes that she can change them.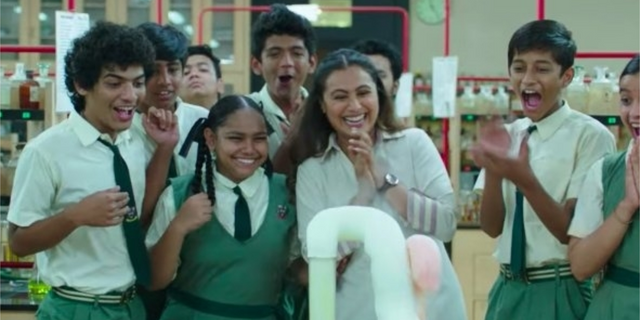 source
Along the way, Mathur creates the unconventional teaching method by taking her student to the court to study the subjects and try so hard to make the joyful class. She come to visit them to the slum to know deeper about her students' job. Confronting with this situation, Marthur comes with idea to turn their potential into legal method which may attract their student to learn throughout their capacity. Having the attention from their students, she is convinced that the "9F" deserves an equal respect and a hope to make them pass the exam. His heart is blended during the teaching activity, touching their students with love. Marthur Naina does whatever it take to ensure that her students are aware of their potential and breaking all odds against them. She always convinces herself with her statement "There are no bad students, only bad teachers." Marthur is delightful and dedicated teacher with the spirit always comes alive.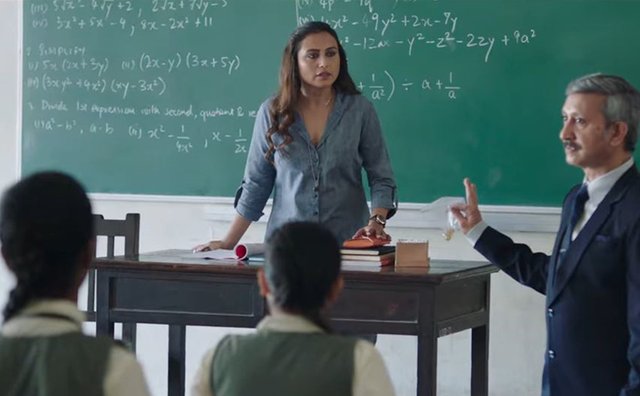 source
Hichki has placed her to be inspiring figure in this movie that encourages us to possibly imitate her way to teach our students and it also teaches us to be such a person without blaming the weakness to stop giving compassion, knowledge and understanding to the world. Students do not look upon the perfection of a teacher, but they look how much love a teacher dedicates to their future. Through her efforts, she proved that there are no bad students, only bad teachers. Can it happen in our real life? or it is just a movie but at least we can re-think how best we can do to make our students realize their potential.
A Recommended Education Movie