A lot of people call climbing to mountaineering and vice-versa, but the truth is that mountaineering is a type of climbing. Let's found out exactly what both things are, and also what are the best spots and the best seasons to hit the mountains.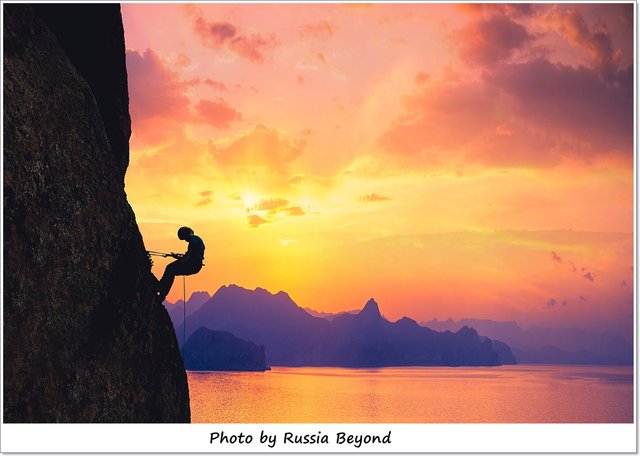 Climbing is the activity of using your hands, feet, or any other part of the body to ascend a steep object. It's done recreationally, competitively, in trades that rely on it, in emergency rescues and military operations. It's done indoors and outdoors, on natural or man-made structures.
There are several types of climbing and one of them is mountaineering, also called 'mountain climbing' and 'alpinism' (mainly in Europe).
What is exactly mountaineering?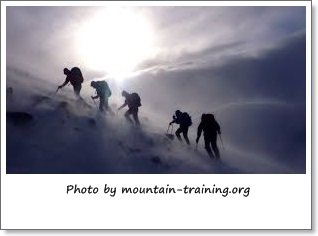 Well, mountaineering is the sport of climbing mountains. It can go from a few hours to a several days (or weeks) expeditions, and physically is a lot more demanding than hiking. Mountaineering involves the using of technical gear and a lot of skills like climbing, glacier travel, scrambling, ice climbing or mixed climbing.
Most mountains are extremely challenging with mixed terrains: crevasses, glaciers, rocks (therefor rockfall) and avalanches.
Apart from the terrain, the other factors that directly influence the reaching of a summit, is the physical condition of the mountaineer, the acclimatization, the technical skills, orientation, gear, and the resourcefulness.
Mountaineering is mostly practiced in groups, although some mountaineers prefer to climb with just one partner.
What's the best 10 spots to practice mountaineering?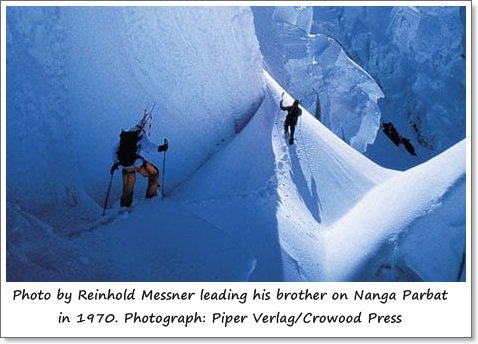 Nepal – The ultimate goal for all mountaineers. Expeditions to some of the biggest mountains on earth happen in the Himalayas and take several weeks and are a once in a lifetime experience. Here you can find Everest, Cho Oyu, Lhotse, Kanchenjunga, and many others.

Karakoram Range – Peaks like K2, Broad Peak, Nanga Parbat and Gasherbrum I among many others, are situated on the Karakoram Range, and every mountaineer dreams of climbing them.

French Alps – The iconic Mont Blanc, Dent Blanche and many other peaks are situated here.

Cordillera Blanca – An amazing mountain range with many 5,ooom (Huascarán, Pisco, Siula Grande, etc) summits, located in the Peruvian Alpes.

The Swiss Alps – Jungfrau, Matterhorn, and of course Eiger. The Swiss Alpes are full of some of the big names in the mountaineering world.

Russia – Mountaineering in the Caucasus Mountains is the wish of many mountaineers. They have Elbrus, Dykh-Tau, Shkhara and many others.

The Ecuadorian Andes have mountains for all levels of adventure. The most famous are the big volcanoes: Cotopaxi, Rucu Pichincha, Chimborazo, Antisana, etc.

Argentina – In here you have two stunning summits: Aconcagua, and the highest volcano in the world, Ojos del Salado.

Denali – The highest peak in the United States is situated in Alaska, and even the freezing temperatures felt there keep mountaineers away.

Washington State has some of the most desired peaks all over the world: Mount Rainier, Mount Baker, Mount Adams, Glacier Peak, and Mount Saint Helens are just a few of them.
When's the best time of the year to practice mountaineering?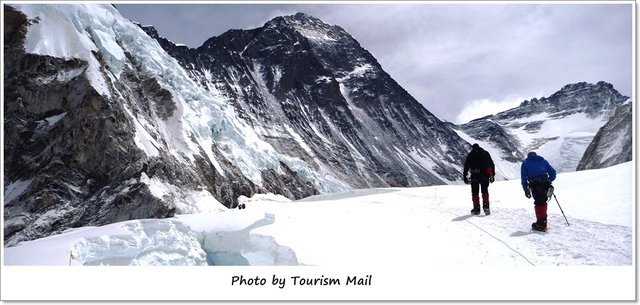 The best conditions for mountaineering practice are during Spring, Summer and early Autumn. These seasons provide more stable (and pleasant) weather conditions, allowing mountaineers to avoid snow falls, extremely cold temperatures and very strong winds.
Many mountains have a specific 'summit season' (time of the year when climbing is more popular). During the 'summit season', all mountain services are fully functional, and off season some routes are not even open. On the downside, you can expect crowds during 'summit season' no matter what mountain who are.
Winter mountaineering is considered the next level in mountaineering, and it requires specific gear and a more technical training, as winter conditions add more difficulties to the climbing, and it also adds the risk of avalanches. Winter mountaineering is recommended only to mountaineers with a vast experience.
So, here it is! Now you know the difference between climbing and mountaineering and you just got to know some of the best places to climbing amazing mountains and when to do it.
You're starting and don't know what mountain you should climb? Stay tuned, and soon you will be able to read all about it.
To The Top
Alex