Sometimes what we saw can not describe in words. I have spend my 10 years in Himalayas and still I am looking for words to express what I have seen.
Another beautiful landscape from Trans Himalaya. The mountain is situated in Zanskar mountain range where every peak is 6000 meter high.
We had just crossed Tanglung la (5328 meter) and going to Leh then I clicked the composition when sun was setting down and the golden rays was looking like just they were playing with the summit on unknown peak.
Good Night Friends,
Love Nature,
Love Himalaya...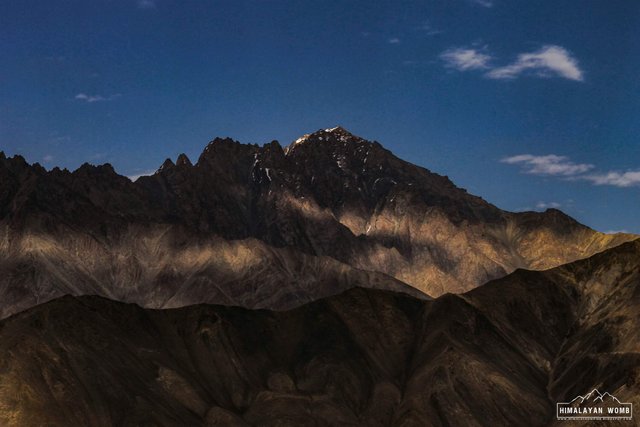 Posted using Partiko Android