My Motorcycle's Second Stator Coil Replacement!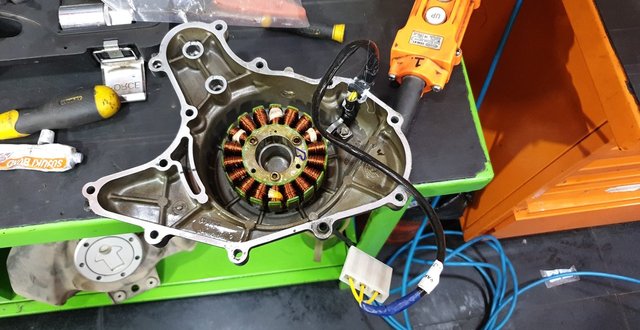 Stator coils and KTM bikes are like that married couple that never gets along together and are constantly in a fight! :P
A few months ago my bike started showing low battery sign on the meter. I ignored it and thought it would go away because I had put a new battery just a few months ago.
Since the bike was kept in the parking lot for quite some time, I thought it might've lost it's charge and would eventually get charged up with riding but boy I was wrong!
Once day when I was stuck in bumper to bumper traffic with the radiator fan turned on for pretty much all of the time, the engine suddenly started losing power.
Initially, I couldn't figure out what was happening so I kept raising the accelerator so that the engine doesn't turn off and I could get out of that traffic.
Then it happened, she gave up on me in peak traffic and refused to start again. The battery was completely drained out. It was then that I realized why the bike was losing power and turned off.
So, because of the heat, the fan was running for a long time. This had drained the battery completely. When the battery juice was 0, there was nothing to power the ECU of the bike.
Since the fuel injection system is fully electronic, no battery meant no pumping of fuel to the engine. No fuel = obviously engine switch off.
But but but... doesn't it get power without the battery when the engine is running because of the dynamo thingy that is used for charging the battery and powering the systems?
That's where the whole problem was.
The stator coil (same as dynamo) was the culprit.
It was when I took the bike to the service center and they opened up the stator casing that we found out that it was completely burnt. You can see it in one of the images below.
The stator was just replaced like almost a year and a half ago and was not expected to get burnt out so soon.
My mechanic said it was because of the AUX lights that I've installed but I beg to differ. I have seen my friends having the same problem on their bikes even when they don't have AUX lights installed.
Solution to this problem:
So, recently (a week ago) my friend and Steemian
@its2bhan
also got his stator coil replaced and he was suggested by the mechanic to get the casing of the stator replaced with the new one. KTM probably realised that there was a problem with the casing and changed its design.
Now there's better flow of oil to the coils and it seems it doesn't get heated up as much as before. If you have a KTM bike, you can get yours changed too so that your stator coil life increases.
As of now mine went bust at 15000 kms which is quite less. It should last at least twice more than that with the improved casing I'm expecting.
Anyways, here are some pictures from the service center: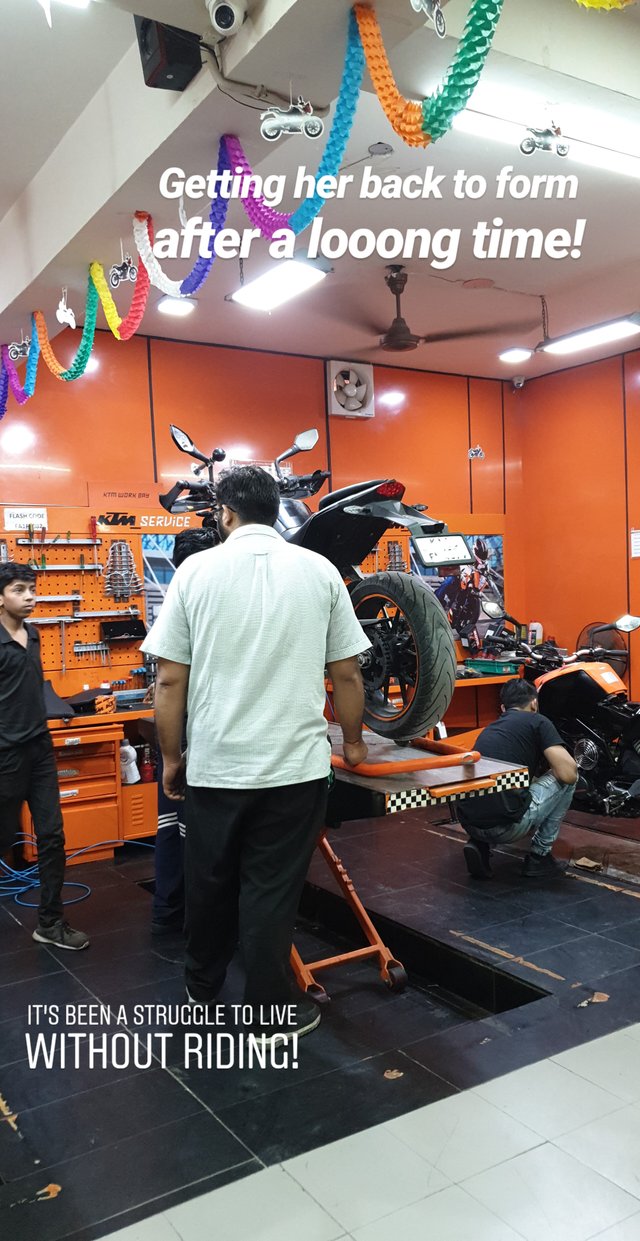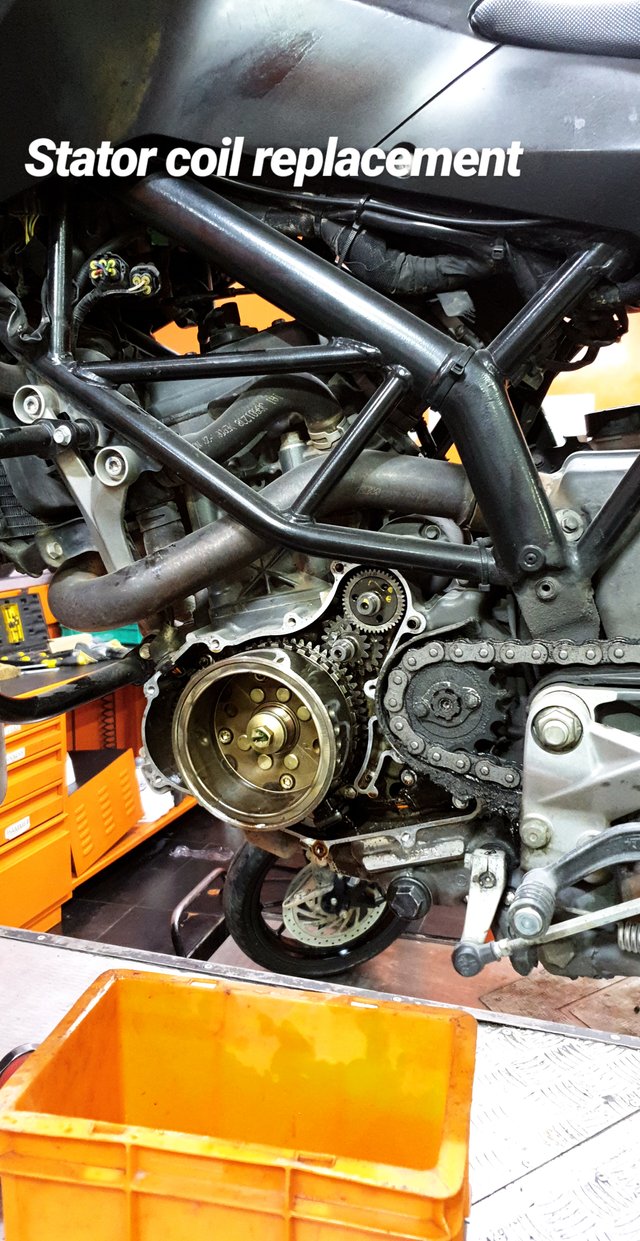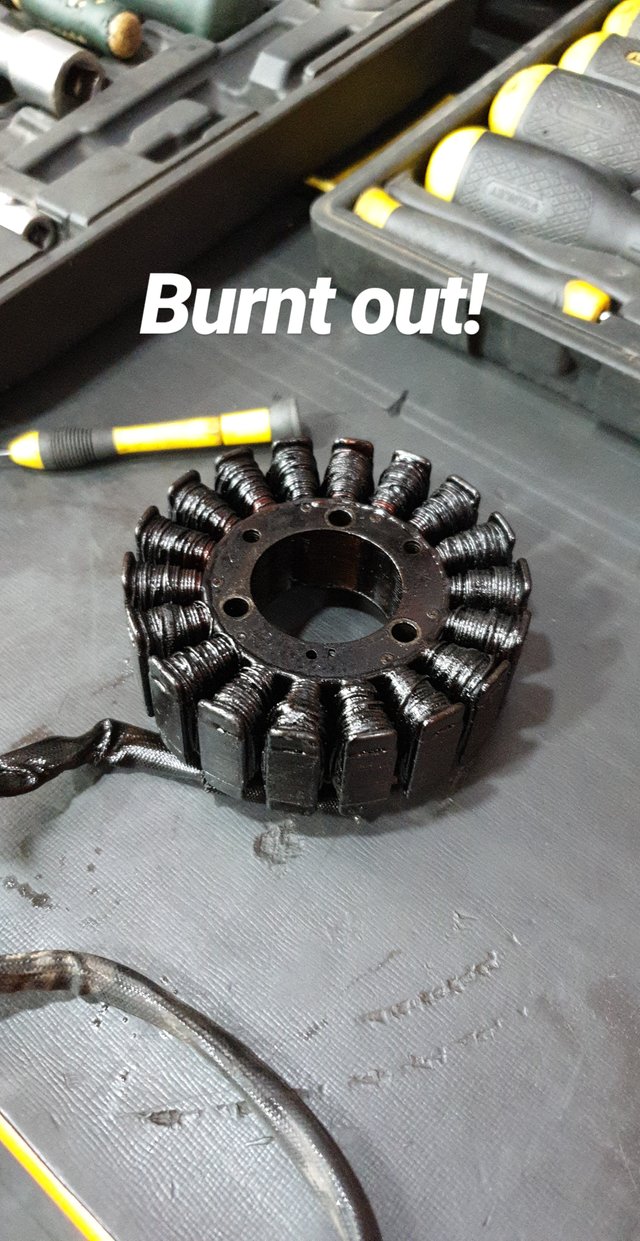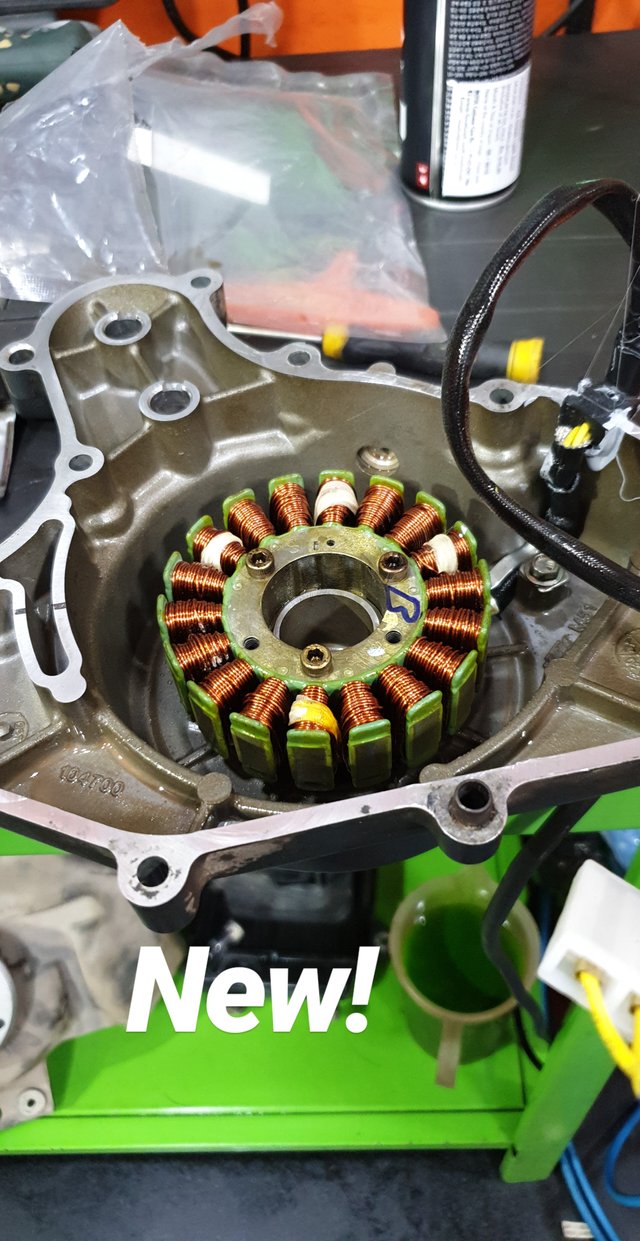 Took her out for a quick spin to the railway station at midnight. Midnight runs are one of the best because there are no vehicles and it's like you are the king of the road.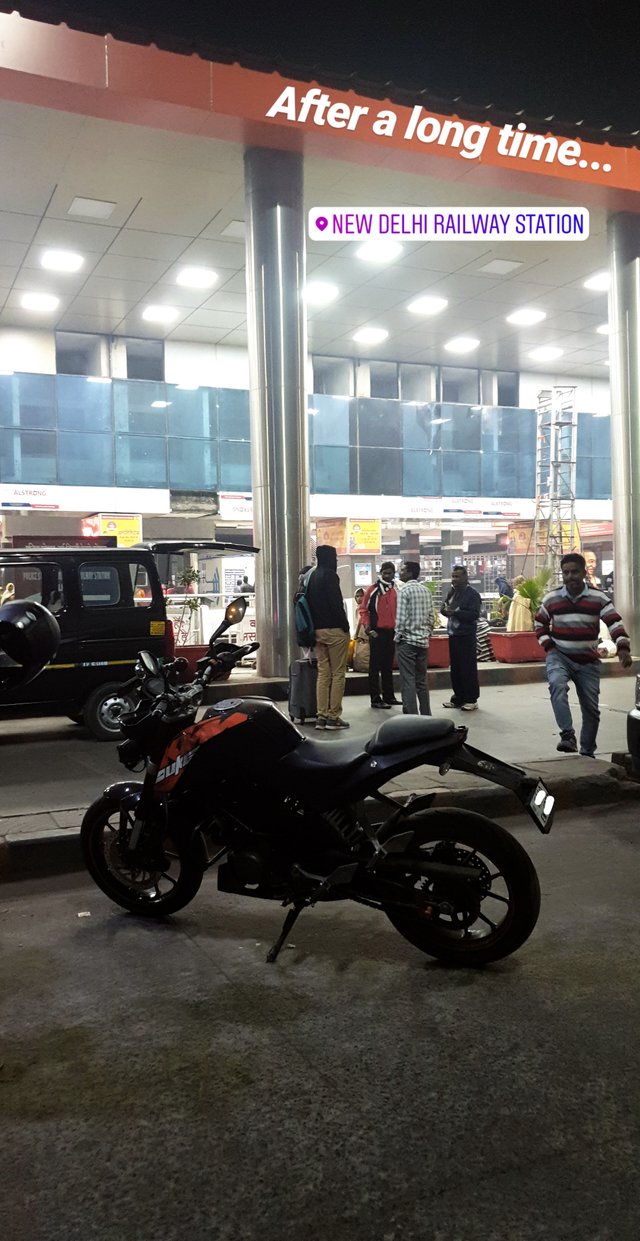 Delhi is a dusty place. Even if you park your vehicle idle for 2-3 days, it gathers a layer of dust. So, you can expect how dusty it gets when you park it for a week. So, decided to get her a quick wash.
Also, I've been away from saddle and also from all my social media accounts for a long time now. Posted a quick poll story on Insta for my followers. Then deleted it immediately. As of now, I guess I'll stay low key for a while with my social media accounts.
The peace you get when you go offline is very addictive.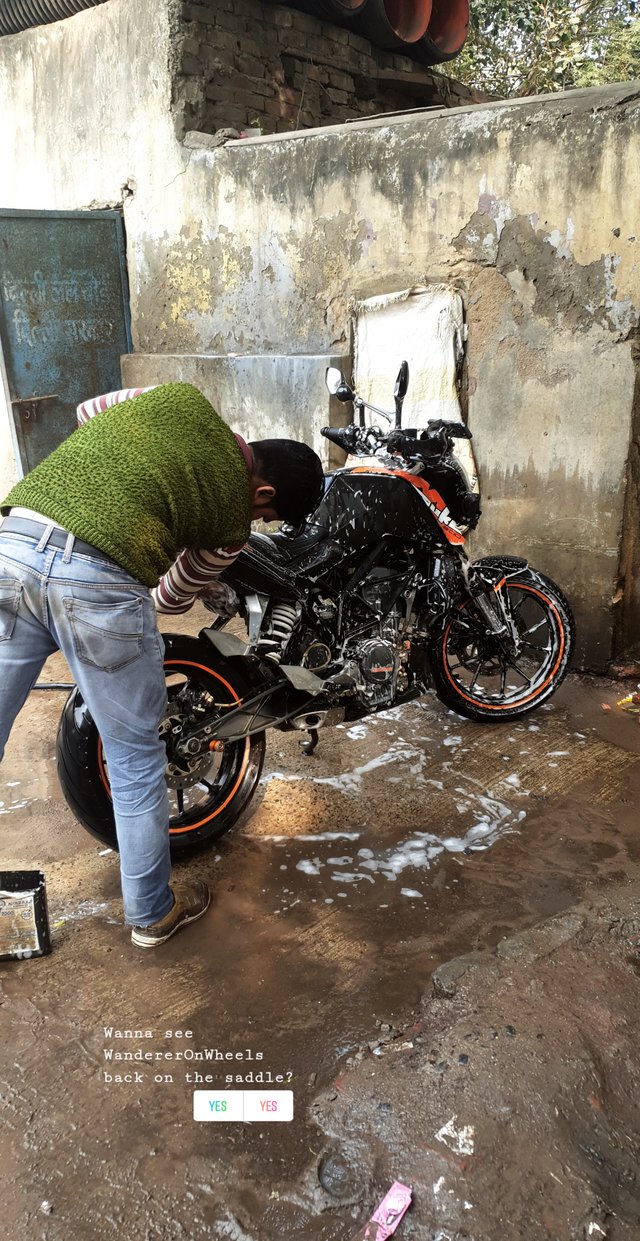 Thanks for reading!