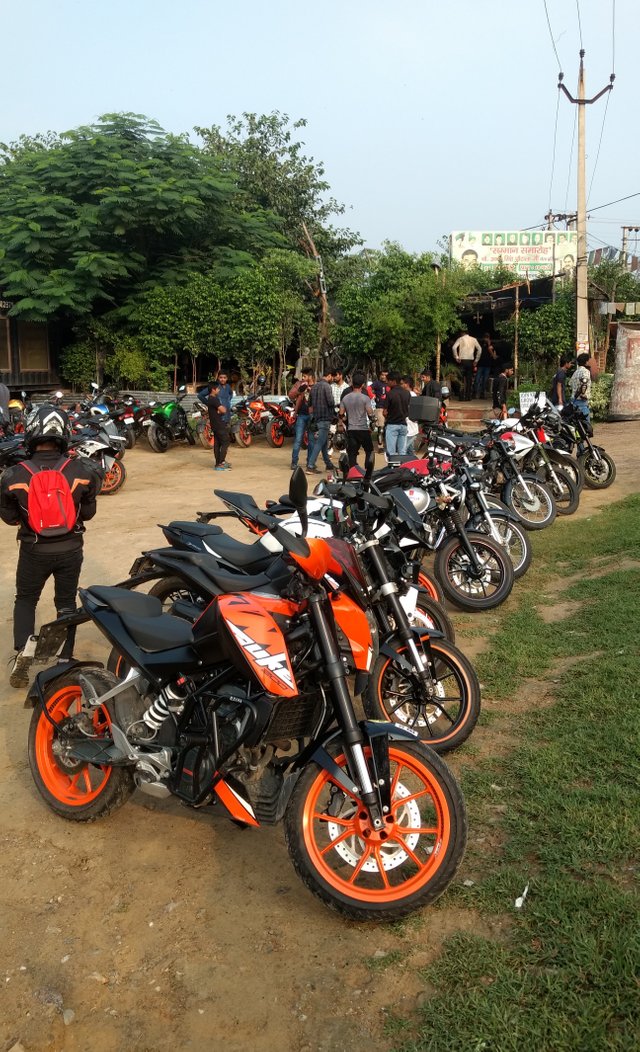 Last minute plans are always the best, don't you agree?
Last Sunday, I and @thenomadictales planned a ride to a motocafe named Throttle Shrottle in New Delhi. It was such a cool place filled with bikers and had a good ambience with biker theme.
Have a look at their menu below: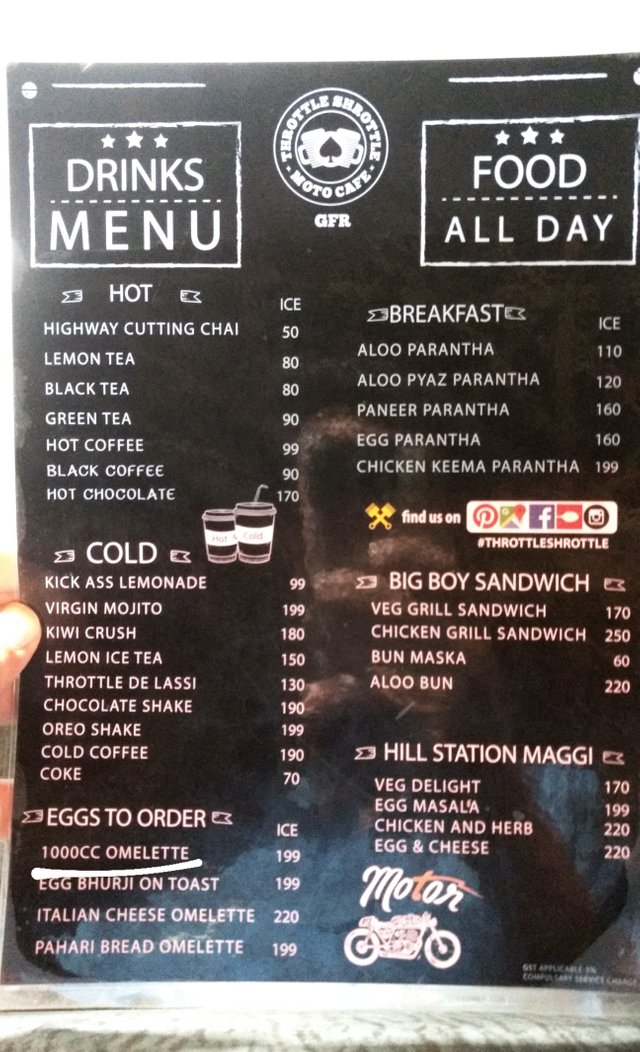 The way this spontaneous plan happened was interesting. I had gone out for a short spin the previous night and had uploaded the stories on Instagram. Watching it created an itch to ride in @thenomadictales (I think) who hadn't touched his bike in ages because of work.
When I returned home that night, I had a text from him asking if I wanted to ride on the Sunday. Me being ever ready for a ride said yes and we planned it up.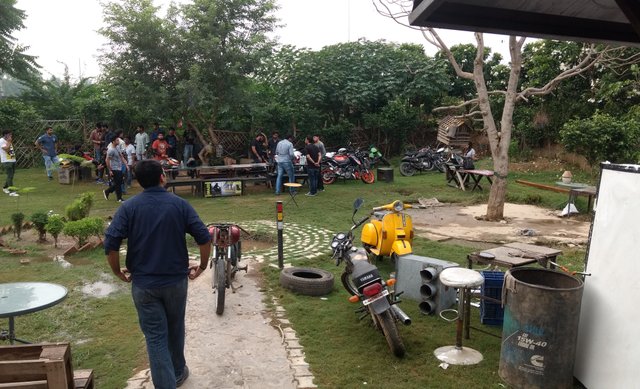 Usually when you plan something for ages and try to work it out, it never seems to happen. Goa Trip is a big example of that and Indians will know what I am talking about :P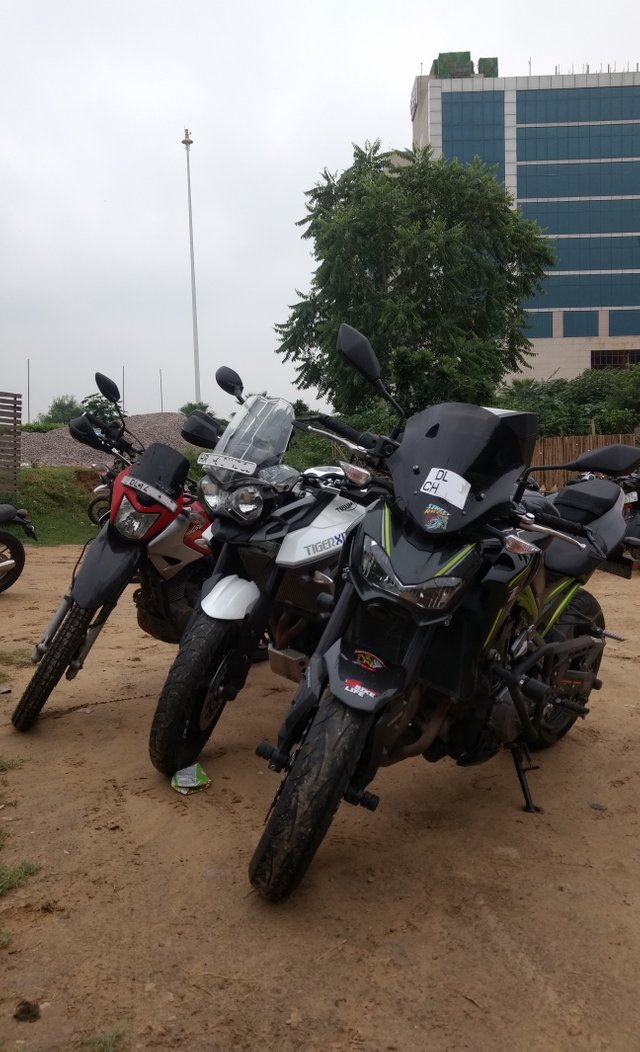 So, we planned up and the next morning I caught up with @thenomadictales in xBhp Dhaba and we rode towards Throttle Shrottle. It was a nice ride to the outskirts of New Delhi and the roads + weather was perfect.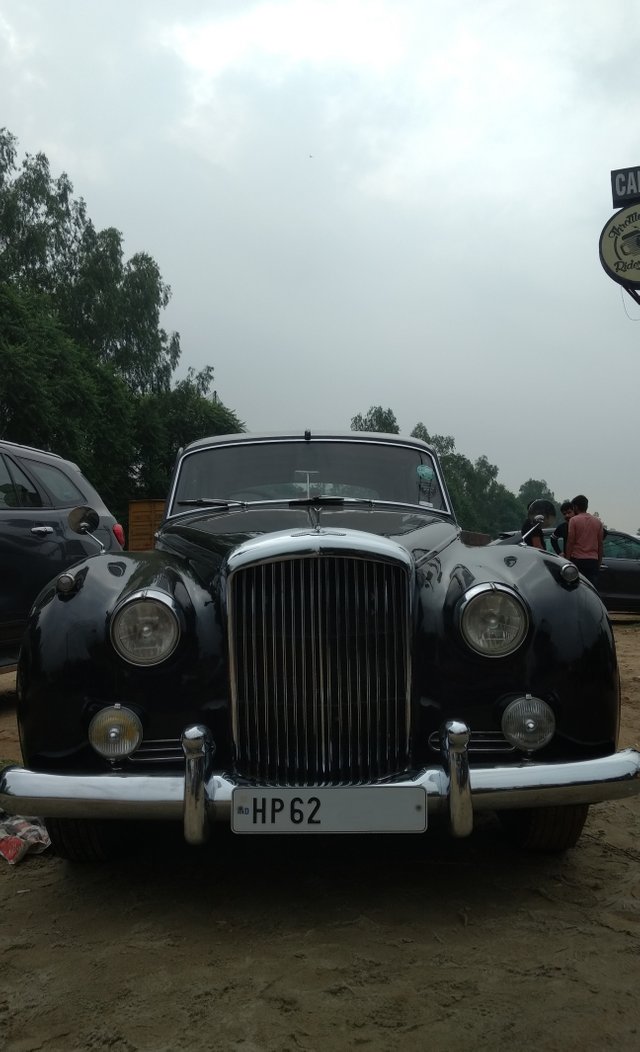 Once we reached there I realized it was quite a popular place because it was packed with Super Bikers and KTM Bikers. There was even this beautifully restored Classic model of a Bentley!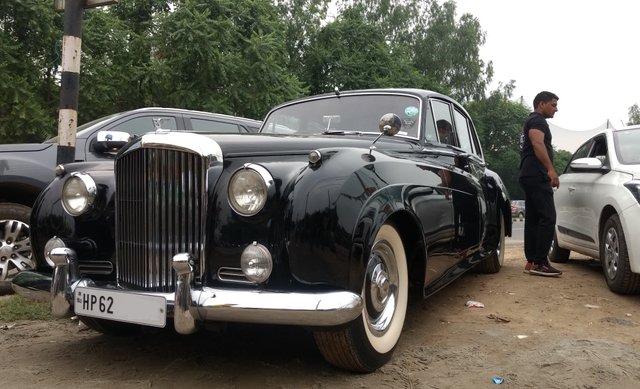 Fortunately we managed to get a table, ordered food and then went around the place to check all the bikes/cars and the place. We found this bike with two huge horns that are supposed to be put on a truck?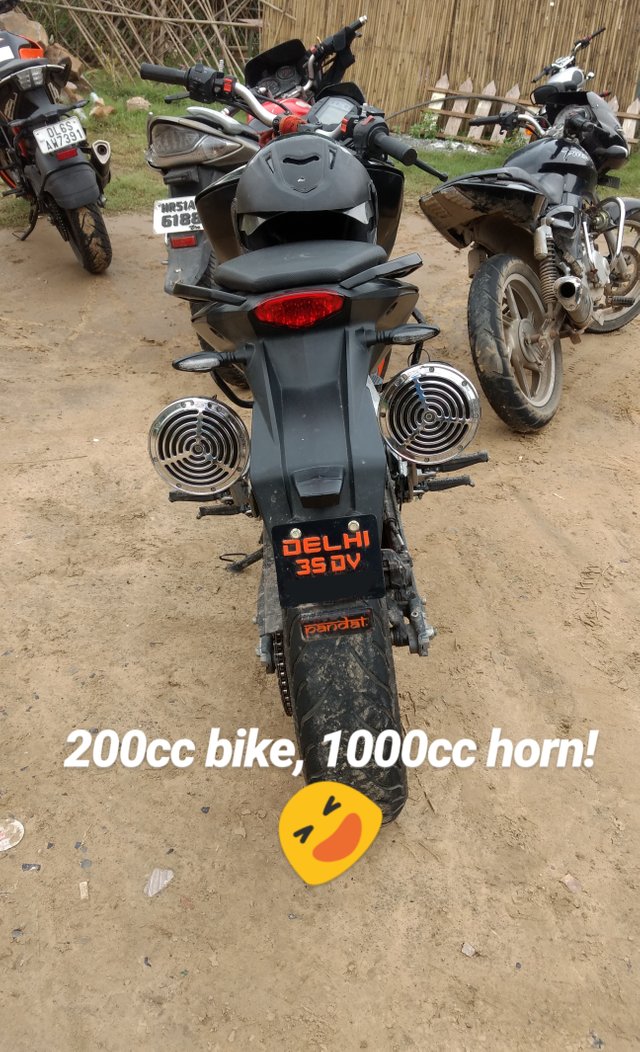 Beautiful logo of Bentley.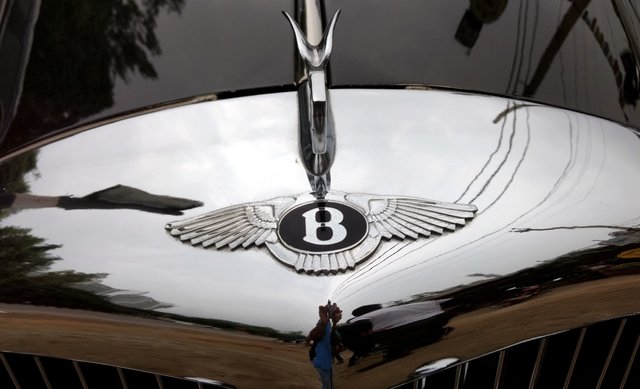 You can check out the place and the bikers in the images. I had shot three videos of the place too but right now I'm too lazy to stitch it and post. Maybe I should do it?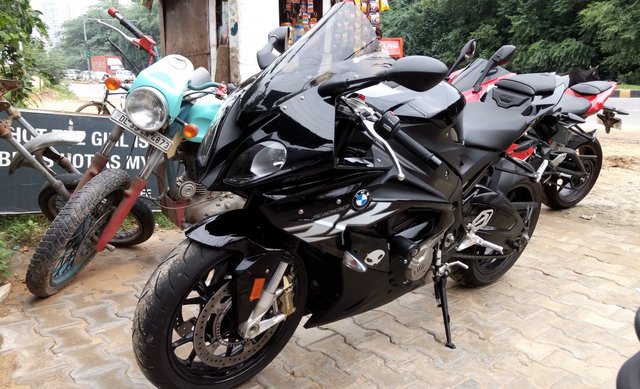 Royal Enfield Cafe Racer and a BMW S1000RR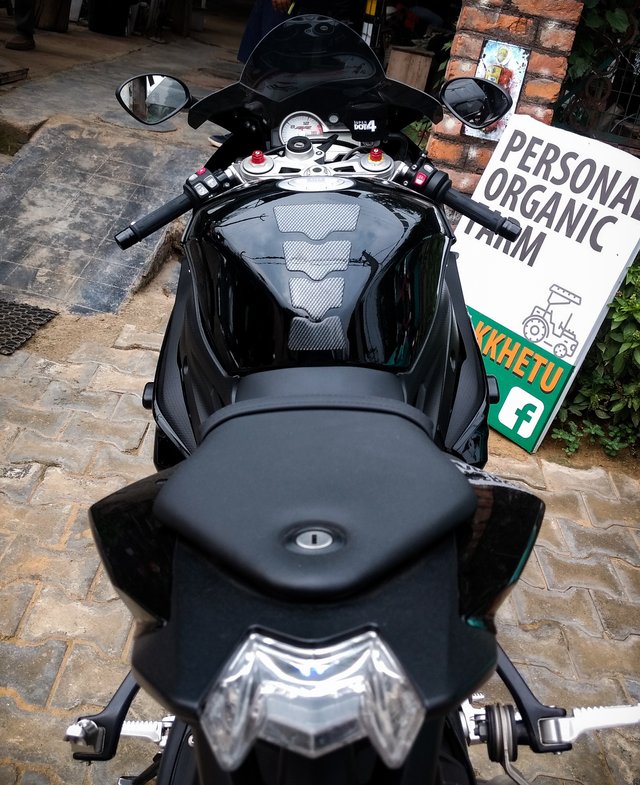 Triumph Daytona 675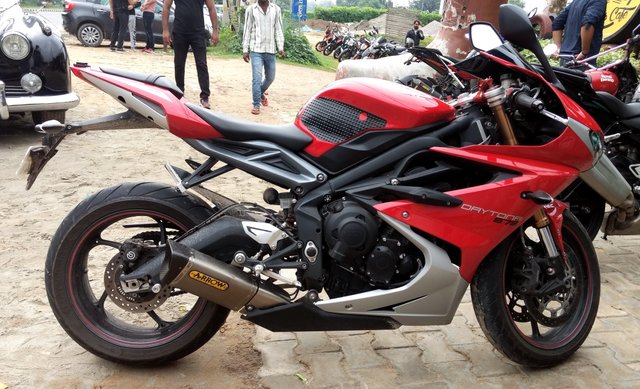 A garage inside the cafe.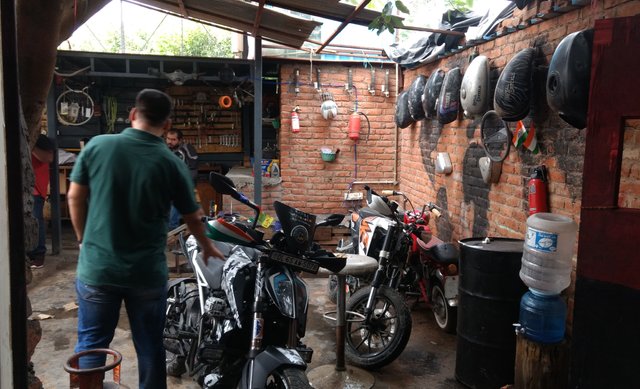 Then we headed to the countryside roads.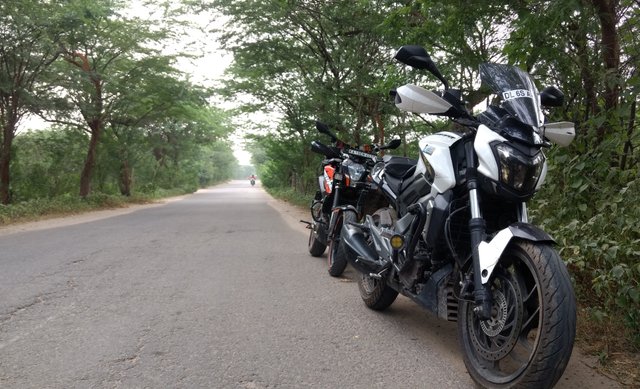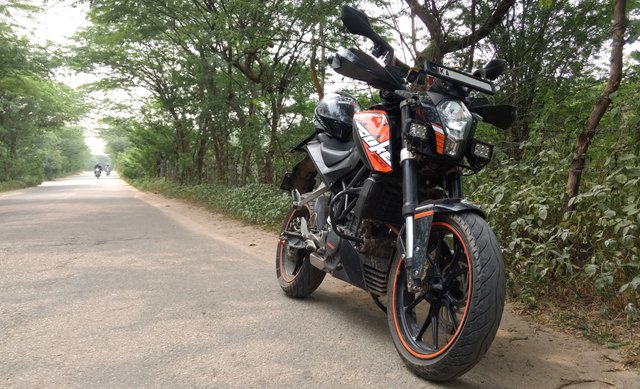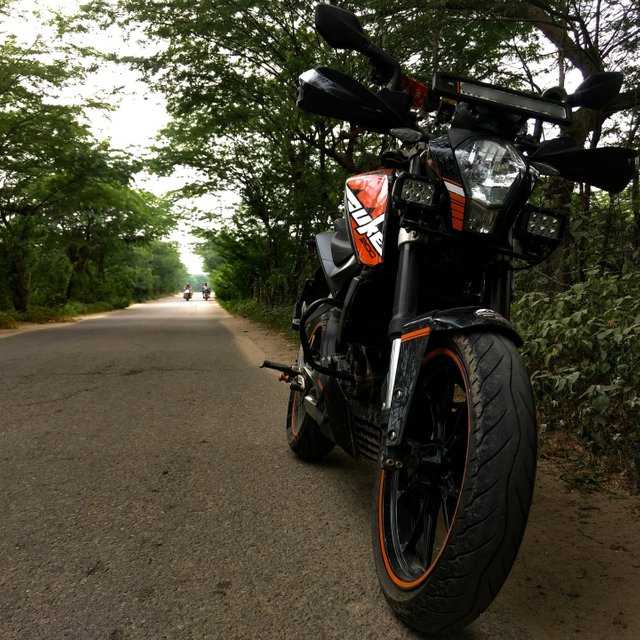 Some photoshoot happened there.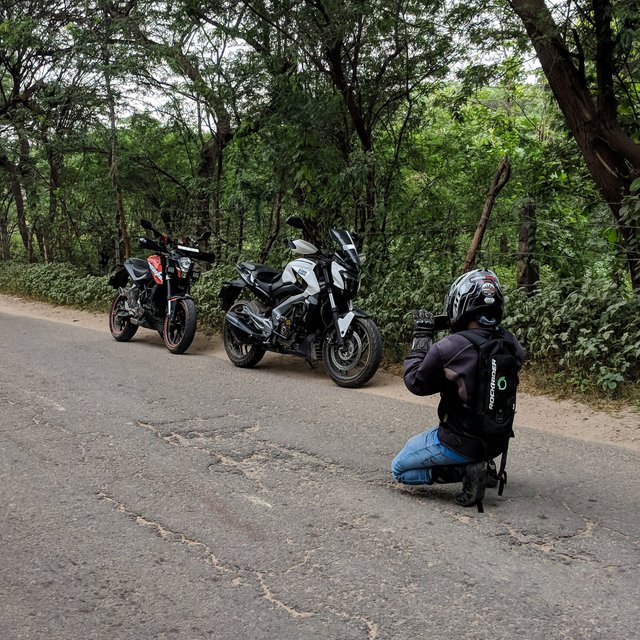 One with Qutub Minar, a famous monument in India.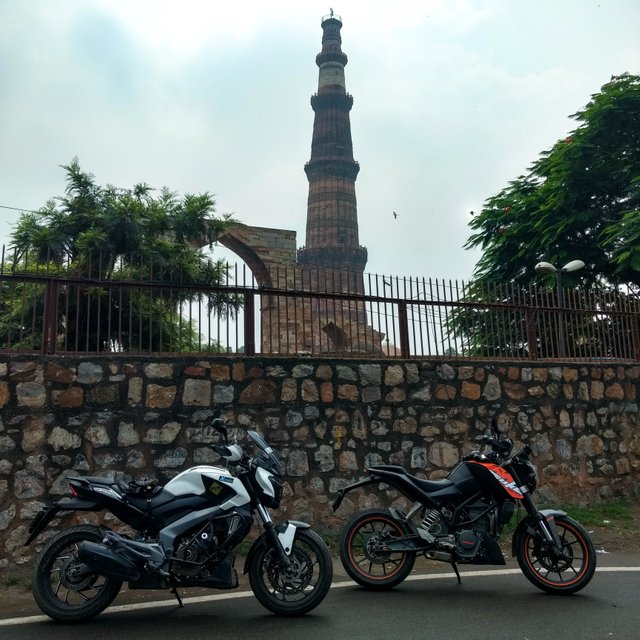 And then from here, we parted ways. On the way back home, I stumbled upon a beautiful building. It was actually an entrance to the tomb of Safdar Jang. I captured this beautiful shot.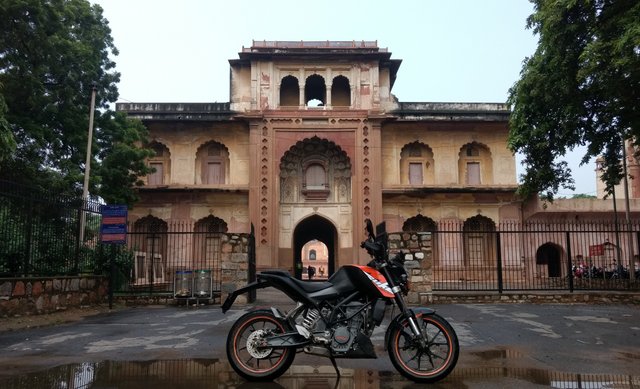 And then finally you can see the comparison picture between old graphics and new graphics on my bike. I had posted this story on Instagram to know the opinions of my instafam.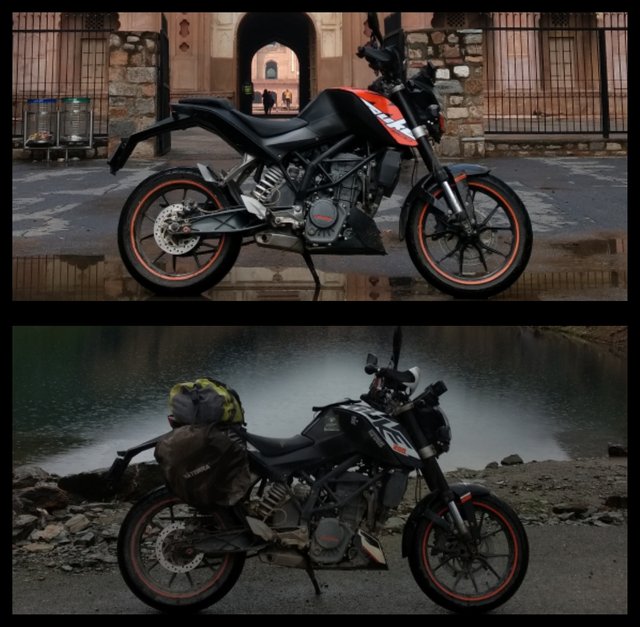 Which one do you think looks better?
Cheers!