Motorcycle Travel Series by @velimir 'The Inside of the House' (Part #216)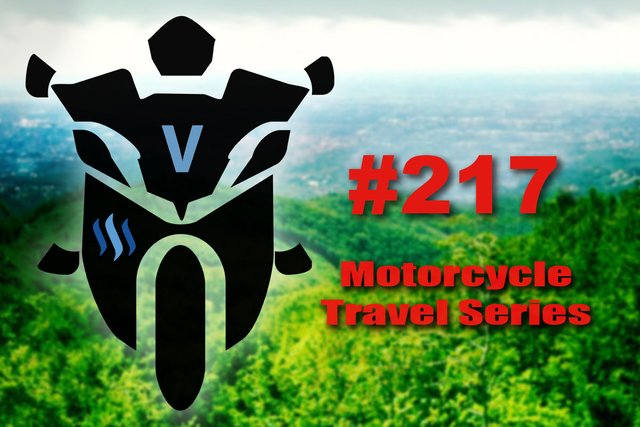 'The Inside of the House'

The surrounding is great, let's what is inside this place. The first thing I see is the wood stove. They probably use the thing. I doubt they'd let it take so much space if there was no real use for it. It might be the only source of heat in winter times. No gas heating in remote areas.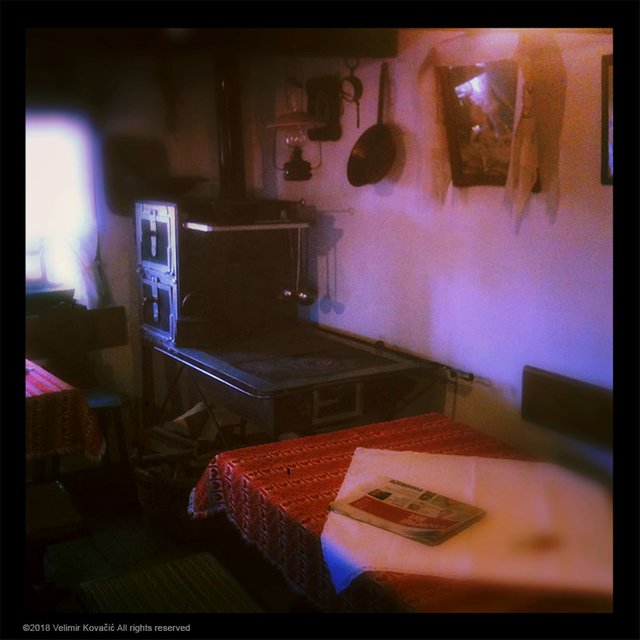 An old petroleum lamp. I didn' have much chances to see it actually lit in my life but I like the quality of light it gives if properly cleaned. Not that I like the smell and soot coming from it. It can also be well used as a film prop when filming pre-electricity scenes.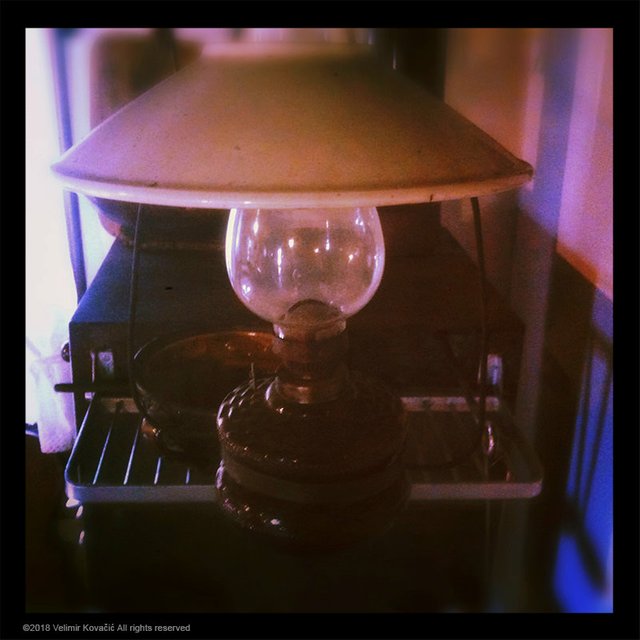 When I look closer at the old stove, it doesn't look that old. After more examination I decide that is was custom made to look old. That was done right, the stove fits the space, even though it takes the place of another table. I guess most of the guests prefer to sit outside, anyway. The inside is a spare solution, except in cold and windy weather.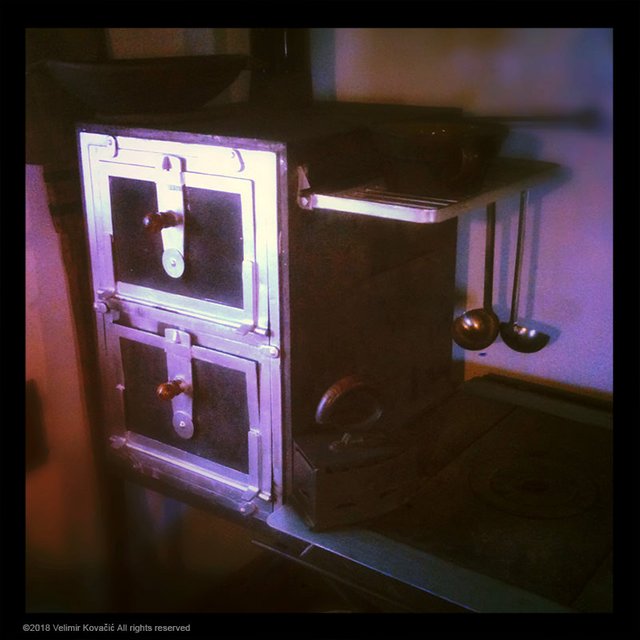 Firewood, ready... The stove is definitely being used.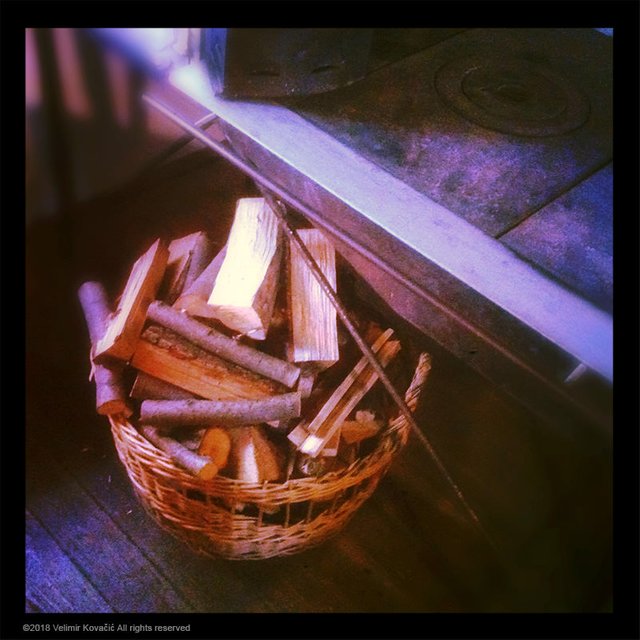 I notice there is a place dedicated to local home produce. Some honey, jam, tea all neatly packed. This is way healthier to eat than any industry processed food one buys in the supermarket. The need for lower prices brought along a ton of chemistry one is not to eat if wants to stay healthy. These things they put in what they call food kill slowly, meticulously for decades, not letting people find the real reason behind their illnesses. This is how food industry helps the pharmaceutical industry grow. A vicious circle of profit and pain.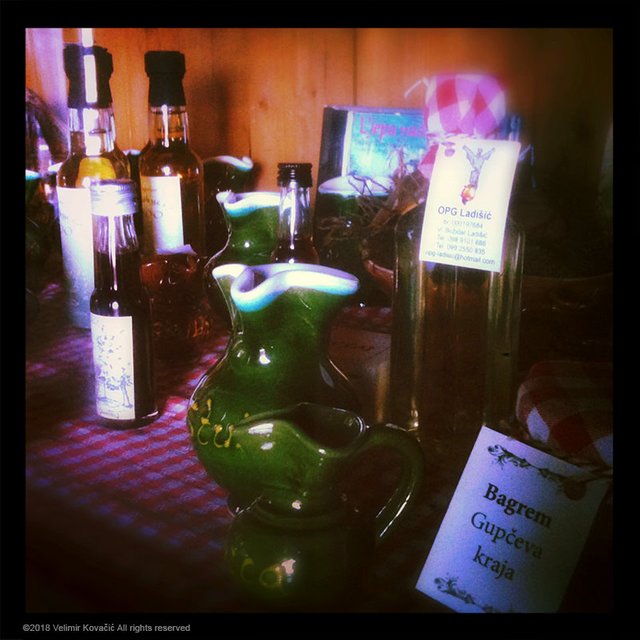 Oh, this I love. Old box radios always have a wow vibe. I still keep the one which belonged to my grandmother. I remember liking the white noise coming from it before granny tuned some shortwave station in some, for me, unknown language. The crazy thing from the forties/fifties still works. Well, I cheated a bit there, several years back I took it to an old guy for partial refurbishing. It looks pretty cool sitting on top of my wardrobe.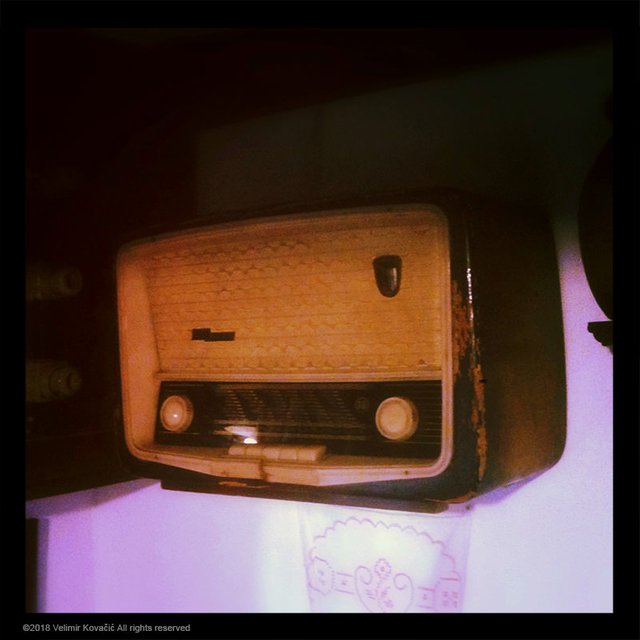 Enjoy your day! :-)


©2018 Velimir Kovacic All rights reserved.

All images and text published in this post are my original work. I encourage everyone to use own texts, thoughts and images as much as possible. Be yourself and stay yourself. This is a proper way to build steemit.com. I do not have respect for dishonest authors. Also, bloggers actually DO matter!

---
---

• For good, inspirational read on various subjects follow: @gavvet
• For crypto news, follow always up-to-date @kingscrown 's blog on the subject.
• I really like to read @vcelier 's life story!
• @ezzy writes awesome stories :)
• If you want to laugh away enjoy @meesterboom 's posts full of brisk humour and positive attitude!
• I suggest a visit to @adsactly society's blog if you feel like reading hi-quality posts about many themes daily provided by ADSactly society members!


• Vote @thecryptodrive @reggaemuffin and @adsactly-witness for your witnesses in the Witness Parliament. They are kind people who will represent you well.

I'd like to extend my gratitude to everyone who continuously supports both of my ongoing projects (Motorcycle Travel Series and Art Photography Series). Big thank you for enjoying the content and appreciating my effort. This is what steemit.com is meant to be about.
---
---

I am a member of the @buildteam crew, innovative creators of @minnowbooster @steemvoter and @steemsports blockchain projects.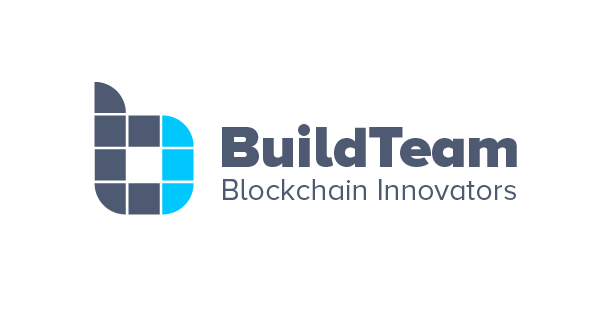 The @adsactly society is a meeting point for free thinking individuals who want to cooperate. It is a welcome addition to Steemit.com community. Feel free to ask about it.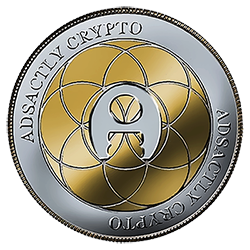 The @adsactly society Discord channel is here: ADSactly You are welcome to join!

Note to my dear readers, friends and followers: Please understand that I am unable to answer all of your comments because if I was to do that, I'd not have any time left for creating the series and for all of my other Steemit-related work. The amount of comments is overwhelming. It is beautiful to see that my work is appreciated and that it inspires so many people. I read all of your comments before going to sleep. It is my evening routine. Thank you so much for your support!