The NEW Yamaha NIKEN is here!
Hey guys!
Yamaha has just released the new MT(FZ)-07, MT(FZ)-09SP, Tracer-900, Tracer-900SP, XT1200ZE Super Tenere and NIKEN.
In this post I want to talk about the new NIKEN!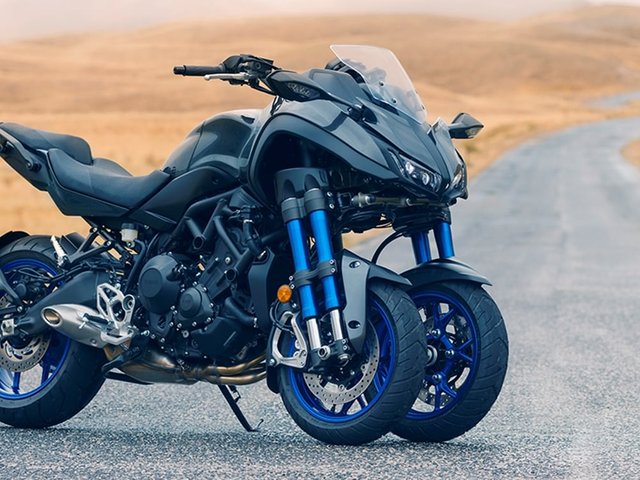 Now some of you might say: "WHAT THE FUCK?!".
I said that too. When you first see it, it looks very strange. But It's a nice concept!
Meaning of "NIKEN"
The name " NIKEN" comes from the two japanese words:
"Ni" meaning "two".
"Ken" meaning "sword".
So the name NIKEN means "two swords".
It dates back to the 17th century, when in sword fighting the art of using two swords developed.
It proved to be a revolution and heralded the beginning of a new era in the fight.
Like nowadays, the two wheels in the front are a revolution for motorcycles.
Specifications
| Technical Specification | 2018 NIKEN |
| --- | --- |
| Engine Type | 847cc liquid-cooled, DOHC, inline 3-cylinder |
| Power | 84.6kW (115,0HP) at 10.000 rpm |
| Torque | 87.5nm / 64.54ft lbs at 8,500rpm |
| Consumption | 5.5l/100km / 42.7mpg |
| Fuel capcity | 18 liters / 4.75 gallons |
| Seat hight | 82cm / 32.28" |
| Weight | 263kg / 579.82lbs |
The engine is the same that Yamaha used in the MT(FZ)-09.
The torque with is enough for the NIKEN to be very sporty, agressive and fast.
With the tank being 18 liters and a consumption of about 5,5 l/100km the range should be about 327km / 203.19 miles.
The seat hight with 82cm is pretty normal.
Features
Front wheels
When you drive through the curve, the wheels will adapt. Yamaha calls this "Leaning-Multi-Wheel (LMW)-System" Like this you'll have much more grip compared to normal bikes.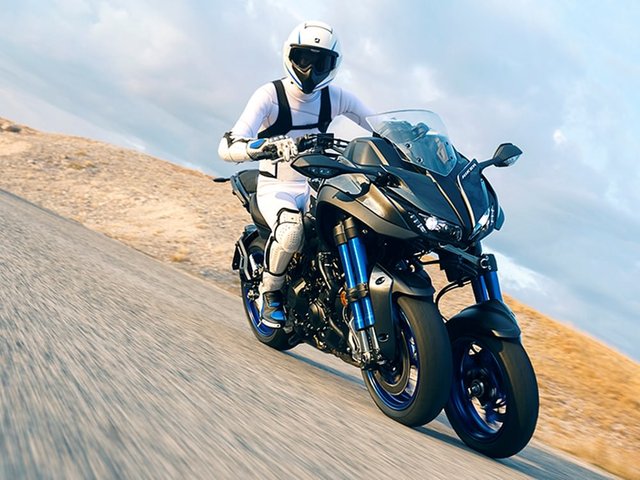 Speedometer
The speedometer is an LCD with a lot of informations.
It looks very modern like the whole "bike" does.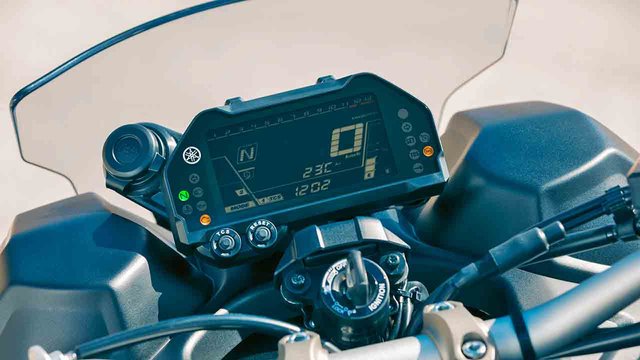 Indicators
Yamaha used the LED-Indicators of the YZF-R1.
They are integrated into the backside of the mirrors.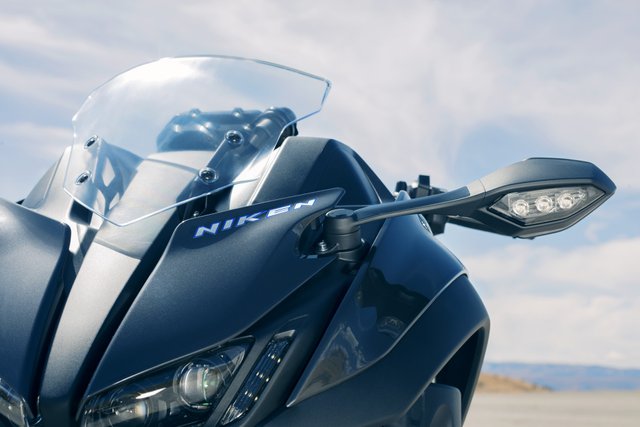 Conclusion
I think the NIKEN looks very weird. But if you test drive it, maybe it'll be very nice driving this because it is way more stable that normal bikes.
You can get more Infos about the NIKEN here:
All of the pictures were taken from:
https://media.yamaha-motor.eu
I hope you liked this post and I'd be happy to get some feedback :)