Life Update: I bought a motorcycle.
Meditation, studying, working out and looking for a ride.
yesterday I took a chance on 98 vt750c/A.C.E. with 9k miles on it.ive been looking at motorcycles, Facebook marketplace and craigslist back in forth for weeks. Two days ago I took a chance and posted an add on local facebook "sell it" page.
"looking for a motorcycle
(500-750cc)
using to commute on"
got some responses one, in particular, caught my eye and said "call tom 888-888-8888" next to his user name which was Tom.....(shit ill bite) since placing add and calling people is something I tend to avoid. (so I did the opposite) I texted him minutes later he called I answered and told me to come down and see it even said he'd bring it to me, (been a bit of a problem of mine, since the people I know only own cars)
3/6/19 pull up and look at it. it's sitting on a stand and running (you don't want it warmed up when you get there) looking at it and sitting on it doing your average walk around, I notice some scratches and surface rust, then notice a bolt with some green fluid pooling up on a bolt (its coolant) of course the man says "that's water" ("how high is the bullshit mama?" "its two feet high and rising" ) Johnny Cash jokes aside, I keep going (with a 1500 budget for it I assume some work needs to be done.) fuck it ill try to ride it, having decent mechanical skills don't equal riding skill. I stall out in first gear three times (well there goes my pride) then he gets in and shows me how it's done...
start talking about what we are going to do with the sale of this bike...
(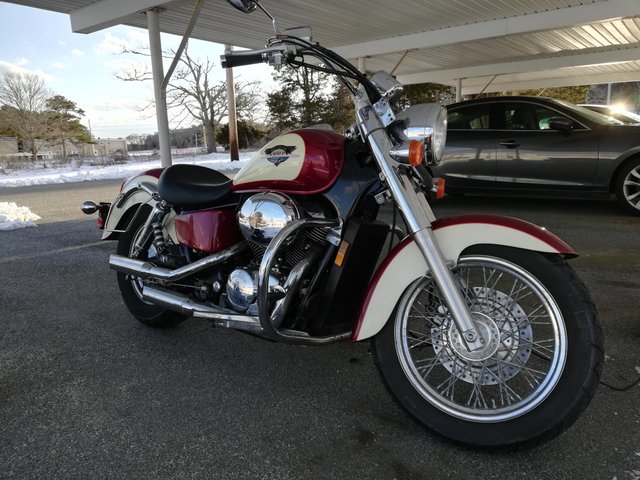 I FUCKING BUY IT! .... don't get me wrong I know what it sounds like. (ill take a shot in the dark, see what ill hit)
3/7/19 7:13 PM. pulls up and drops it off (all in its 20yr glory) exchange papers and cash I walk away with a 500-pound project.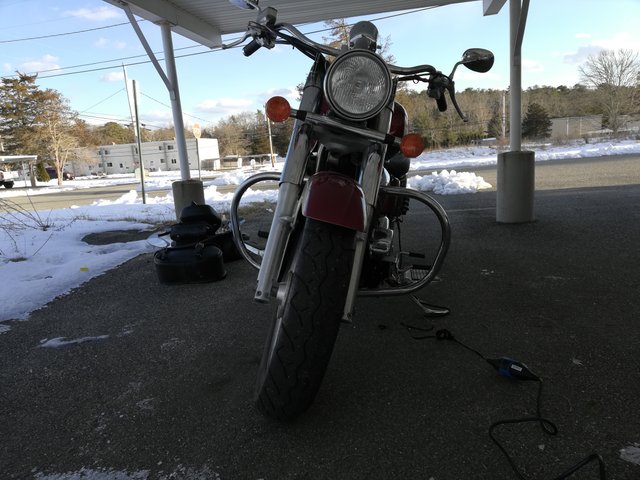 runs and drives needs TLC and new fluids amongst other things. but its mine to make what I want out of it! comes with windshield, saddlebags, cover, battery charger and surface rust!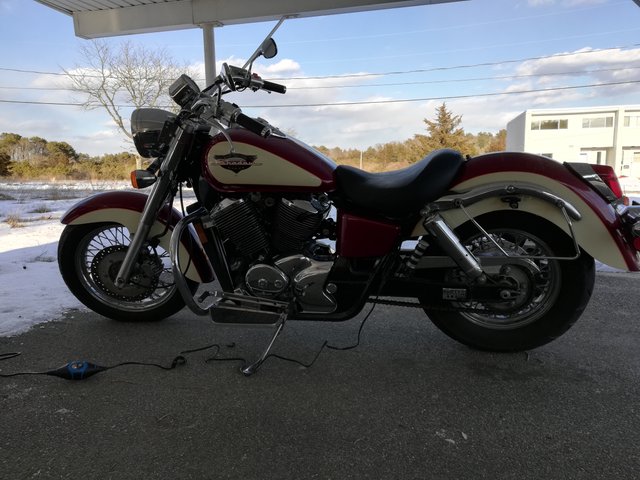 I hope to gain a lot of experiences from this bike. it's my first one. its got some dents and dings (hell I do too.) let's see if we can fix each other.