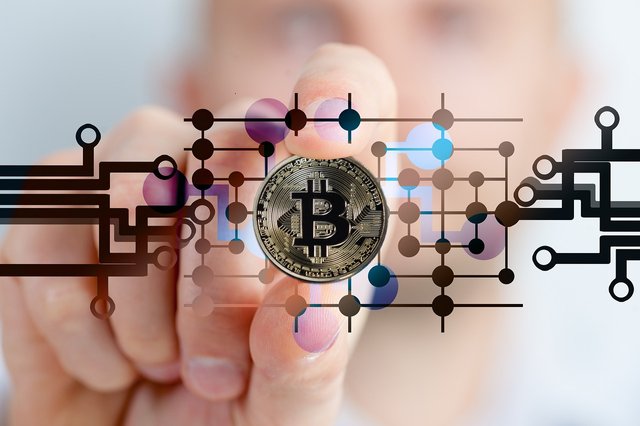 Image Source: Pixabay cco
Dear Steemians,
Don't lose hope because of up and down of life, whatever life brings on your ways don't give up the fight, continue thriving towards your goals.
Cryptocurrency are down, every digital currencies are bleeding seriously. This is the time to let everyone know about it?
If you think everybody knows about bitcoin or cryptocurrency, then you are clearly mistaken.
The cryptocurrency fever of 2017 is very much limited to the profit seeking trading community. Although, the blockchain technology is getting mainstream attention from many established companies and startups alike. Widespread understanding of bitcoin as a cryptocurrency is still a distant dream.
Thanks to huge media coverage in 2017, when I told few friends about crypto currency precise "steemit" lot of them started to ask questions like what is crypto currency? What is bitcoin? And how does Steemit work? Due to unpleasant experience of the past some was like is it a safe investment?
One of my friends on Facebook told about her worse invested in online forex and lose hugely some of worse experience prevent some to come and table their money in crypto currency, but increase in Bitcoin price last year attract many to re-think and invest in crypto currency. this is a good sign, more people are now taking interest in bitcoin and its underlaying technology.
You can't believe some are still getting curious about cryptocurrencies in general. It is said that in 2018 is going to be another great year for bitcoin promotion. But decline is what we have been experiencing lately as at February 2018, inspite of this, we shouldn't never allow anything to take away hope from us, let hopefully, general masses will also get to know about the benefits of using a secure cryptocurrency especially steemit.
I endeavors to many of us who have known this truth about Steemit to please continue to spread this good news across the four corner of the World. I want to believe the more people start to talk about cryptocurrencies, crypto markets the more crypto currency will be bound to thrive.
When people fascinated with Cryptocurrency especially Steemit, Bitcoin and others digital currencies as well it would impress them more to buy and own cryptocurrency, thus, I can see a new promotion and Steemit currency "Steem and Steem Dollar" will bull run!!!
Astonishing bullish run by bitcoin in 2017 has truly confused some of the critics. When I first heard of Bitcoin, the price was at the below $1000 in January 2017, it climbed so dramatically throughout the year that, in early December 2017, it almost touched $20,000 for a single bitcoin. What an astonishing you said? During this time, many came in and join the world of cryptocurrency, but, when Bitcoin started bleeding many left and sell off their investment, some give up and some re-invest in cryptocurrency. Good news is that, Steemit give hope for many of us, it is best for one to invest his or her life on truth, because steemit give hope to many of us, let continue to spread the news about Steemit to every corner of the world.
Some stop posting, because steemit crypto currency "Steem and Steem Dollar" are down, don't let anything bring you down, remember the story of Abraham Lincoln, he refused to gave up and at the end, his persistent help him to accomplish his goal and dreams. No matter what happened in life, always be positive, don't lose hope and never give up the fight.
---
Thanks for stopping by on my post.
---
---