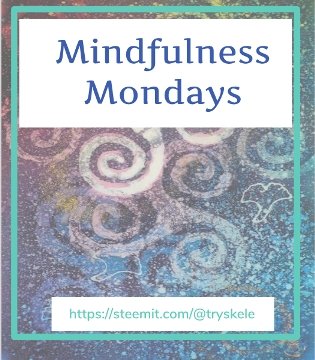 Good Morning? Good Evening? My dear Steemians. I am so sorry I did not get time this past weekend to produce something good for today. I apologize even more that this post is very late in the day. I had gotten called into work all weekend. I am usually off on Fridays and Saturdays. This week I was only off on Thursday :( Oh well that's the way the cookie crumbles. All we can do is pick ourselves up and jump back in.
I did manage to get some resteems in. In case many of you don't know, helping others is very important to me. So one of my mindful practices has become to focus some of my time on helping others grow (giving back to others). I wish when you resteem you could make comments as to why you resteemed. (I guess I could always do that in the comments) So when I participate in #PayItForward I try to make sure I resteem everyone I nominate. As I go through the other entries I resteem those that I personally feel need that nudge. Anyone I resteem in this process is needing people to read their content and get them exposure so they can grow.
I have been working a lot and expanding what I will be doing with @greetersguild (SGG), @newbieresteemday and I have just joined to be a part of @asapers. So many people think this is a get rich quick platform. If you have to money to invest when you start off, it is. If you're starting from scratch like me, then it's work and dedication. I welcome anyone to look at my wallet. Besides a small love gift. My SP and my SBD is all because of the work I have put in. I am by no means an expert and keep trying new things that hopefully will find good followers that think and feel the way I do. I don't care I have over 500 followers....80% are garbage. I think overall that hurts me. I wish I could zap them away LOL.
So please take a look at the resteems I put up and let's show these people some love. You'll find it does feel good to help others.
So to keep with the MINDFULNESS (and yes I want this so embedded in your brain that when you have a moment you instinctively know what to do. It is ok that negative thoughts come in (even suicidal thoughts) It's normal and natural. What is NOT ok is to dwell on them. That is where mindfulness comes in. You basically need to snap yourself out of the thought and bring yourself to the NOW.
The NOW being, hear the birds chirping around you, a plane flying over head, the smell of someone cutting grass down the street, the extra saliva forming in your mouth because you smelt something that is tasty, how your bra strap it twisted and you need to fix it or your undies are bunched up in the wrong place. Focus on your surroundings. I'm going to put up the exercise most people really seem to like. to help. It's not that you're pushing the thought out of your head, it is that you are replacing them with things that help you realize it's just a moment and that moment has passed and you are creating a new moment.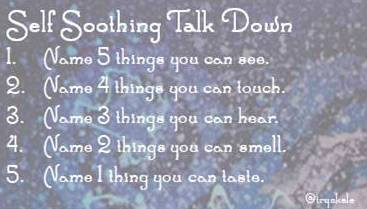 Want to earn universal basic income (UBI) ?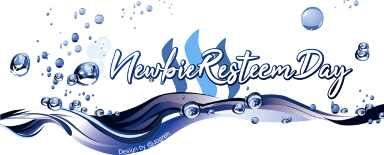 Newbie Resteem Day