Its been quite an age I published anything here.
But 2019 is upon is, You are still the same person.
Nothing really changed except the fact that you are 365 days closer to the grave.
Now, evaluate your 2K18:
What hindered you?
What could you have done better?
What motivated you?
Who dampened your enthusiasm?
People matter, but who did you spend 5minutes with last year, that you were suppose to spend 5 hours with? And those who took 5 hours instead of 5 minutes?
How many books did you read?
How many promises to yourself did you break?
Did you have a goal for last year? if yes, Did you write it down? If yes, How often did you look at it?
Did you break your big tasks into bits? years into months, then down to weeks, then down to daily actions?
If you could go back to 2018, what would you change? Thats a messed up question there... Don't think of that, its BS. Forget that and press forward.
Plan out your 2019, get yourself an accountability partner.
Don't do much talking, let your result speak.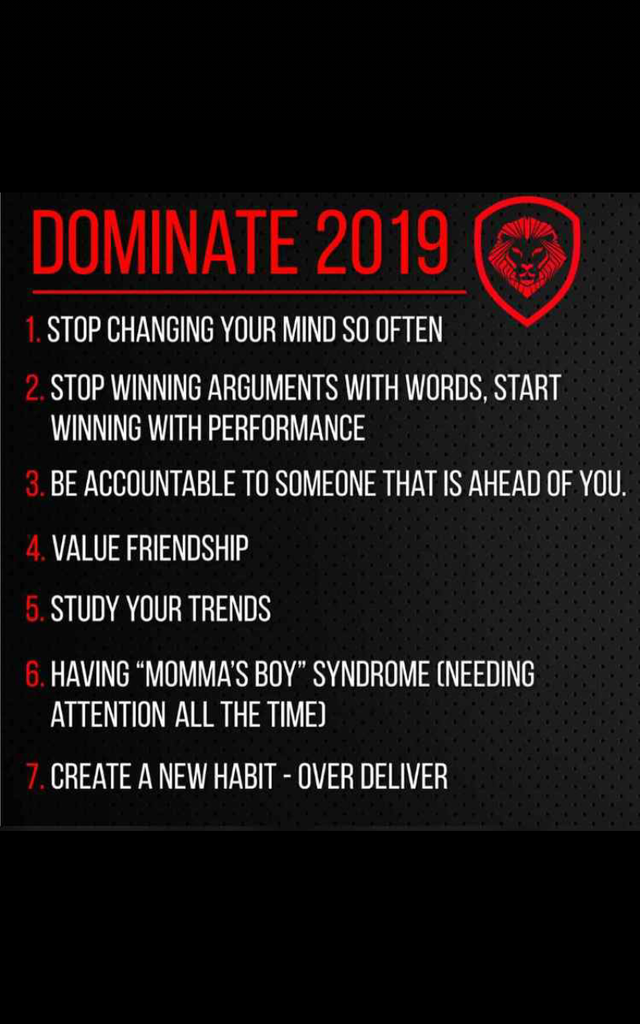 I remain flames🔥