What are you looking forward to?
Virtually everyone looks forward to things, you can't wait till you done with school or you get promoted at the office. oh the day when your post is going to hit $200.Who wouldnt want to look forward to all that? I am very much guilty of this too.

Image source
It has its advantages but most times the moment you begin to look forward to that very exciting moment in your future, you'd discover that you are simply just de-valuing your today. You are simply telling yourself that, that moment is eventually going to be more important to you than the moments of today. Truth is, that moment might be very well important, but we can not allow that to influence our effort today, because today as always is always critical.
Ever heard about the concept "Senioritis" .. Senioritis simple put is that point in high school when seniors sense the end and thus look forward to entering the real world and this gives them a sort of mental check out. It goes much like Yes, I did it Funny enough, you probably did it, but we really didn't know that that was a huge mistake we made.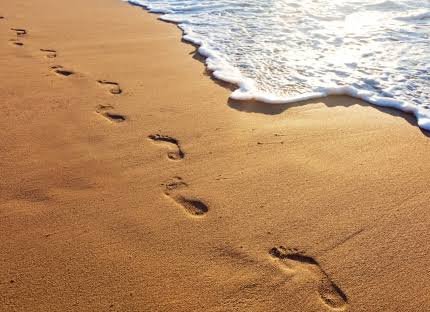 Image source
Temper thinlime in the movie The Gladiator
What we do in life, echos in eternity
If you take this concept and apply it to the length of our lives, what we would get is what we do today, echos for the rest of our life. Put differently, What we do right now, echos for the rest of the day
The earliest actions echo for the longest time.
What we do today, echos for the rest of our life.
For your life, what this means is that the little investment we make today would be even more significant than the large investment we put in much later. This is quite huge when looked at in terms of saving time, money, and not leaving out ffort. Virtually every person who happen have been educated in basic accounting and finance would know this about compound interest. But just a little too few person's happen to think about their decisions in the same way, even though it works the same way.
If you'd look at it well, person's who had childhoods that was troubling tend to grow up having a little lot more difficult and troubled lives when they are adults, there is no coincidence in this. Their early years continues to echo out for the rest of their lives, and this is for better or worse. But it really doesn't matter if you're ninety (90) already. It's never really too late to apply this concept to your life, you shouldn't say that I should have done XYZ when I was in my twenties. That's a very useless sentiment I must say. This is due to the fact that it's no more actionable. What you would simply do is take today as being massively important, irrespective of how it might seem.

For me, maximizing my choices today ultimately equates to paying attention to my
Physical health
Mental health
Relationships
and then productivity
A lot of self-help articles would simply imply that working yourself into the ground is ideal, but if you choose to neglect your mental health and fail to relax, a huge of unnecessary stress would accumulate over time. Am not saying here that you must try to perfectly balance every single day. Perhaps some days would turn out to be work days, some days would be social days, and the others, the kind of days we all desire... rest days.
What some of us don't know is that, this perspective is an additional power against bad habits. It's one thing to do something just once, but then it's a different thing when you begin to think about it in terms of accumulating for the rest of your life, in situations like this, you really might just be too hesitant to pick the quick reward over the long-lasting one. You shouldn't guilty about your decisions just learn to acknowledge and respect the power of your decisions.
The way you view your today is a general mindset which could be changed.Get this at the back of your mind isn't just a normal or regular day. Today is today; the most important day of your life.
Happy Sunday Dearies