Hi Steemians...
Humans continue to conduct research, discover new things or innovations based on existing discoveries. Researches are not always hypothetical, sometimes we even find surprising results, far from what we expected. Innovations often don't go according to plan and we often call this a failure. This makes us sometimes despair, want to stop and let this be just a dream. But not so with Thomas Alva Edison, according to him there is nothing that fails.
I have not failed, just found 10.000 ways that won't work (Thomas Alva Edison)
---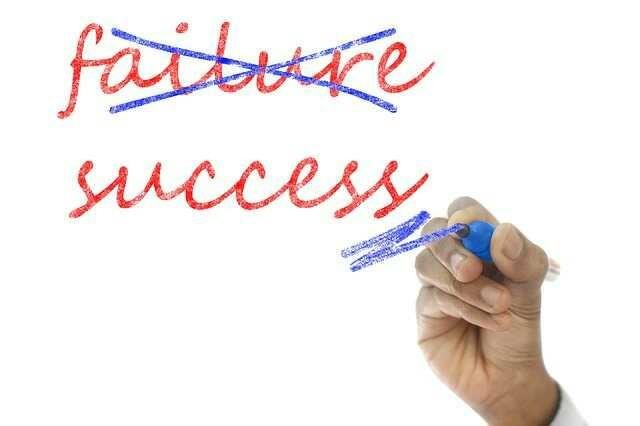 Source
By looking at "failure" in a different way, Thomas Alva Edison has found many things in the progress of science that are beneficial to human civilization all the time. Scientists like Edison have dedicated their lives to the development of science without knowing the word of "failure".
So did Henry Ford, he was a pioneer of modern cars. He is the son of a farmer who works as a machine operator. Thanks to his diligence in conducting research, so that he was able to discovered a car that driven by petroleum steam. Ford Motor Company became a major automotive industry in the United States. Ford's success was not without obstacles, Ford had failed until he had to close his first company.
The life story of the scientists who never give up can be an inspiration to us, so that we continue to try to create innovations in our field of work without fear of failure, because it is a process.
Information technology is growing rapidly, now we have entered a new era named blockchain. Many platforms and crypto are present, but not all of them are successful on the market. This is not a failure, but is a stage towards to perfection. []
IND
Hai Steemians...
Manusia terus melakukan penelitian-penelitian, menemukan hal-hal baru atau inovasi-inovasi yang berdasar pada penemuan-penemuan yang telah ada. Penelitian-penelitian tidak selalu sesuai hipotesa, bahkan terkadang kita menemukan hasil-hasil yang mengejutkan, jauh dari yang kita harapkan. Inovasi-inovasi seringkali tidak berjalan sesuai rencana dan kita kerap menyebut ini sebuah kegagalan. Hal ini membuat kita terkadang putus asa, ingin berhenti dan membiarkan ini menjadi sekedar impian. Namun tidak begitu halnya dengan Thomas Alva Edison, menurutnya tidak ada yang gagal.
Saya tidak gagal, saya hanya menemukan 10.000 cara yang tidak bekerja (Thomas Alva Edison)
Dengan memandang "kegagalan" dengan cara yang berbeda, Thomas Alva Edison telah menemukan banyak hal dalam kemajuan ilmu pengetahuan yang bermanfaat bagi peradaban manusia sepanjang masa. Para ilmuan seperti Edison telah mengabdikan hidupnya untuk perkembangan ilmu pengetahuan tanpa kenal kata "kegagalan".
Demikian juga Henry Ford, dia merupakan perintis mobil modern. Ia adalah anak seorang petani yang bekerja sebagai operator mesin. Berkat ketekunannya dalam melakukan riset, ia berhasi menemukan mobil yang digerakkan oleh uap minyak bumi. Ford Motor Company menjadi sebuah industri otomotif besar di Amerika Serikat. Kesuksesan Ford bukannya tanpa kendala, Ford pernah gagal hingga harus menutup perusahaan pertamanya.
Kisah hidup para ilmuan yang pantang menyerah dapat menjadi inspirasi bagi kita, agar terus berusaha menciptakan inovasi-inovasi dalam bidang pekerjaan kita tanpa takut akan kegagalan, karena itu semua adalah proses.
Teknologi informasi berkembang pesat, saat ini kita telah memasuki era baru yaitu blockchain. Banyak platform dan crypto hadir meramaikan, namun tidak semua sukses di pasaran. Ini bukanlah suatu kegagalan, tetapi merupakan tahapan-tahapan menuju kesempurnaan.[]
Lhoksukon, 18 September 2018