Why Not? -My Amazing Journey as an Employee
I have been in a corporate world for 10 years already. My life as an employee has been a roller-coaster ride.I had experienced working in multi-national companies, pioneering companies and companies in verge of bankruptcy.I have been working with bosses who are authoritative, paternalistic and friendly.Others were motivating and others had caused me burned out and lose my motivation.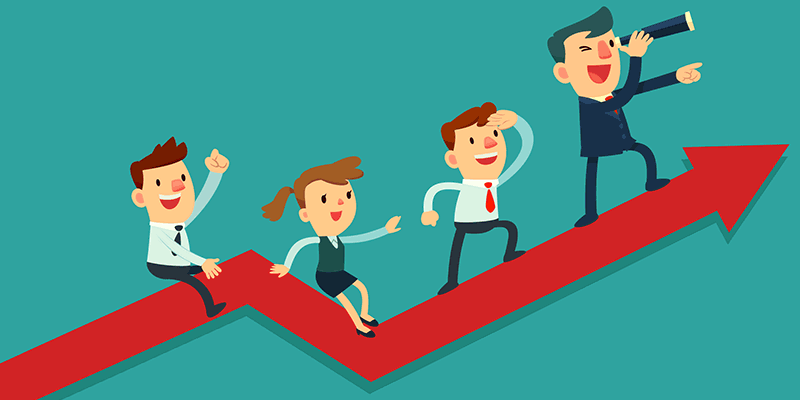 Google Image
The very first company I had worked for is Belo -Essentials Company.It was a very good company for me.My duties and responsibilities were to audit their products on a shelf-display. I got a chance to travel from all over the Philippines with the benefits free foods and lodging. I used to stay from different hotels every night but the budget should not exceed from Php 1500.00It was fun at first but I really can't sleep well though how tired I was.I really didn't consider hotels as a homey place to retire my exhausted body during the day.I resigned after 5-long months of working in there.
My second job was working with Unilever-Selecta Ice Cream. I was surprised at first when I knew that Selecta Ice cream was a Unilever Company. It yes it is. Unilever has many products and Selecta is one of them.For those who are not aware of Selecta, it is the famous brand of ice cream in the Philippines and they have some products sold in some parts of Asia.My responsibilities there was to audit the merchandisers performance.I was assigned as a mystery buyer and would visit different stores in Mindanao , I would check if the merchandisers followed the standard ways on how the products should be displayed. That would involved the temperature , number of products being displayed and location where the freezers should be put in.I was quite hesitant to continue working as an auditor because once the merchandisers couldn't pass my evaluation, that would mean losing their incentives of Php 20,000.00 to Php 35 000.00.There were times that other merchandisers would befriend me and would tell me that if I will just make him passed the evaluation he will be giving me half of the incentives he will get.I was so afraid at that time, afraid to do the right thing because, he would threaten me that if he lost his incentives I should make myself ready.I resigned again after working there for less than 5 months.
I wasn't used working in an office setting . I'm not comfortable working when my employers scrutinizing eyes are always on the look-out.I'm comfortable working on my own, being trained and being trusted upon. I can work with minimal supervision and I wanted to work independently.But things didn't work the way I want it to. I printed so many resume's and started job hunting as soon as I got back from Mindanao to Manila.I tried the applying the call center, got passed in different series of interviews and didn't show off during the training. I met a crazy friend that during our application, we were just after the free foods and snacks that companies were offering during their employee hunting.
If you have experienced going their in Ortigas and Makati, there are many companies there who would give you flyers and they would invite you for a short interview.Interviews are usually conducted inside the coffee shops and restaurants. Every applicant will be given free snacks or foods after. So , due to our naughtiness, we tried every company and we passed.We didn't show to the training because it was usually during wee hours in the morning.It was fun experience for us.
Then I came across this ESL -(English as a Second language ) Online teaching.Since teaching is really my favorite thing to do to my younger siblings and cousins , I grab the chance to try .It wasn't easy at first because you need to be conversant in English and should be good at grammar. You sometimes pretend to be a walking encyclopedia to your students.One thing that makes me struggle was my accent.I need to have the American accent or somehow neutral accent.I am an Ilonggo so I find it hard to get away from my dialect's accent. I speak too soft and too sweet. I didn't know yet the proper way of rising and falling intonation. I had that flat boring tone.But I trained myself by watching English movies and emulating the way actors speak.After two weeks of rigid training I had my class demo and passed .And I have been working in an ESL job for seven straight years now.
During my very first job in an ESL industry , my employers were Koreans and I was teaching Korean students.I really enjoyed my job.It was just a piece of cake for me.I was able to communicate to different students from different walks of life.Some of my students were kids and some are professionals and managers.I can say that lawyers are usually philosophical and have a greater sense of humor.Doctors are always absent because anytime they are on call. Kids are usually stressed because aside from having too many homework they were sent to different academies to study and learn different skills.During our class time, they are already exhausted and cannot focus.Teenagers are usually competitive and serious.Not all, but most of them.They know that their country should focused on labor force to make their country advanced and developed. They don't have much natural resources so they really need to make themselves an asset of their country.Husbands are usually hardworking and it's hard to beat Koreans for that attitude.They can do overtime without demanding for an Overtime pay if that could help their company grow. I also salute them them for being time-conscious.They value time so much and they respect people's time by not letting you wait for them.As I work with them I respect them even more because of their diligence and persistence in work.
I'm now on my seven years of working as a tutor for Korean students and I also tried teaching Taiwanese students online. I love my job, I enjoyed talking to my students and I also have the fulfillment knowing that my students have learned from me. And now another door of opportunity has opened.I always love challenging myself and I'm not afraid to try new things I'm afraid of doing.I'm venturing my time learning the ins and outs of virtual assistance world.I am having my training training now doing the account in Amazon.My employer is an Australian and he's been an Amazon seller for 4 years now.He trusted me as an employee that he lets me work even without the time tracker and I can work at a flexible time. I do still keep my job as an ESL teacher.I am having a double job now and I know that I can make it both with all the best I can.
I'm having to build a team in Iloilo led by my bestfriend and we are keeping our fingers crossed that we could help other homebased moms to work with us.
Those were my amazing journey as an employee.
Thank you for Reading!

I thank @iwrite and @purpledaisy57 for mentoring me.
Our mentor @surpassinggoogle has been very supportive of our group #Steemitdiversify and other groups too. Please support him as a witness by voting him at https://steemit.com/~witnesses and type in "steemgigs" at the first search box.
If you want to give him witness voting decisions on your behalf, visit https://steemit.com/~witnesses again and type in "surpassinggoogle" in the second box as a proxy.