The power of determination.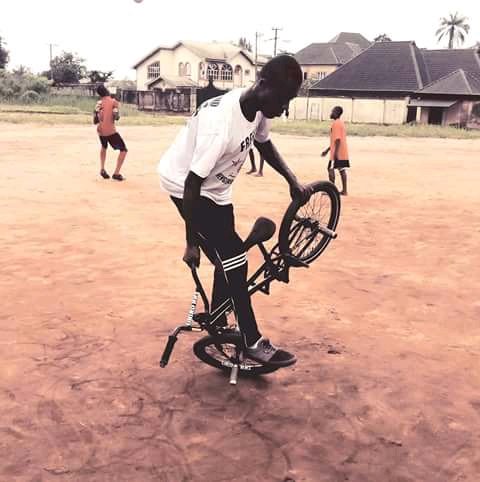 When I first saw riding, i thought it wasn't possible for me because I was limited by my environment. I had no equipment because bmx flatland is done on smooth flat surface and I have before me the dirt ground so it's impossible to ride.
But I didn't let that stop me because I was driven by passion, I was determined to learn at least a trick.
Now I can do variations of them. I never thought most tricks where possible for me but my determination pushed me through that.
Am grateful to God and everyone that helped me.
I was determined and it paid off.