Hello Steemians, this post is a continuation of my previous post on MOTIVATION AND DRIVING FORCE. Today we'll be looking at one unhealthy motivation which is, for a good number of people responsible for virtually everything they do, say and think.
Motive is defined as the reason for doing something. It can also be seen as the driving force for doing something. But I choose to take it on a wider level extending it to the things we say and think.
From my first post in this series, I promised to look at some unhealthy motives or driving force and their consequences.
My aim is to help people get satisfaction and fulfillment with themselves.
Driving force #1:
A BAD EXPERIENCE AND VENGEANCE.
No human is perfect. Therefore the world will always be filled with good people as well as bad people. When people especially those we love do bad things to us, it hurts so bad and given how agonised we are, we find ourselves subconsciously begin to seek justification. Plus, we feel justified getting back at the culprit by any means possible .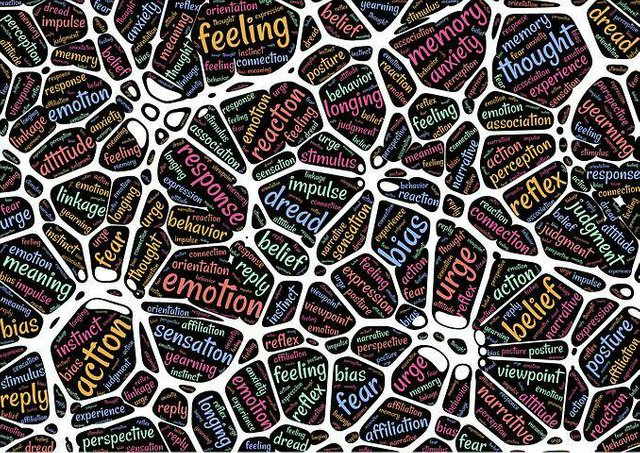 img sc:https://pixabay.com/en/mental-human-experience-mindset-2197585/
Now let's pick a case scenario which will help us analyse a bad experience as a motive, it's supposed benefits and consequences.
Miss K's lovely parents were murdered by Sir J at age 12. She mourned not just because her parents were unjustly murdered but happiness, love and a wealthy life were snatched from her by a mere man!! She became sad and depressed for 12 good months after which she resolved to avenge her parents and started her plan of vengeance. In the course of planning she began to interact more with people not for the fun of it but to get more info on Sir J, her enemy! She went to school just be to educated enough to be worthy to meet Sir J as he was very, very influential. She did everything she could just to be close enough to have her revenge.
The opportunity finally came and she got to have a candlelight dinner with her enemy and there she got her revenge.
Oh, it felt so good to finally even the score. But few days after she began to feel bored. She started loosing interest in everything, her job, schooling and even relationships. Gradually she started drinking and taking hard drugs.
She became depressed and ended up taking her own life.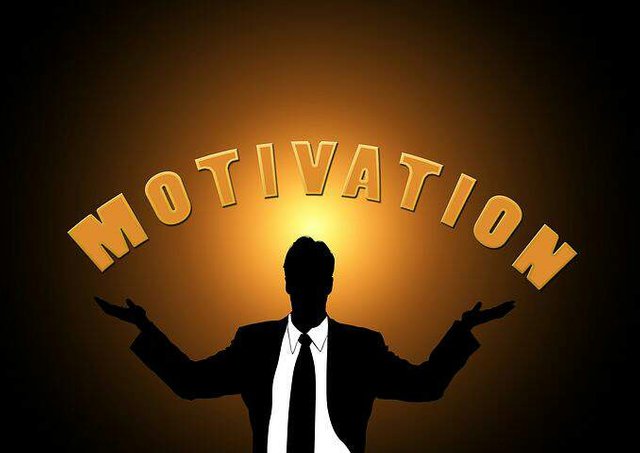 img sc:https://pixabay.com/en/motivation-man-person-silhouette-361783/
ANALYSIS
-Now, Miss K's driving force-vengeance due to her bad experience (as wrong as it was) was strong enough to get her out of sadness and make her act like a normal person again.
Never underestimate the power of the factor that makes you act, think or say the things you do-your driving force.
All she could think of was the quest for vengeance; hence every single thing she did was geared to towards achieving that. Your motivation controls all your thoughts, words and actions.
-She felt good and satisfied after taking down Sir J but lost satisfaction a short while after.
There is fulfillment when the desired is achieved but the lifespan of that satisfaction is determined by your driving force.
Miss K became depressed because there was no more quests and hence probably nothing more to live for..no new motivation. She became empty!! Then the ultimate decision -suicide.
Now the question again-WHATS YOUR DRIVING FORCE? WHAT'S YOUR MOTIVATION?
Is your core motivation strong enough such that after achieving the desired, you can still move on and remain satisfied?
Are the results of your hard work strong enough to fuel your motivation.... There must be recycling process else the fire dies off!
Miss K's motivation was an experience?
One experience ruled and ruined the whole course of her life!
Motivations are supposed to be ALLOWED and CONTROLLED by YOU and REFUELED from time to time. Our motivations ought to be reexamined periodically to ensure we are still on track.
In my next post, we'll look at another unhealthy motivation, it's consequences and possible solutions.
Till then Make Achieving Success your own form of revenge!!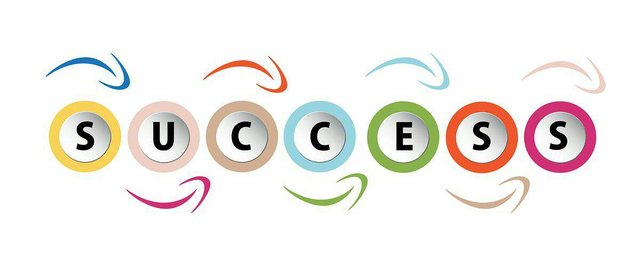 img sc:https://pixabay.com/en/success-motivation-strategy-arrows-3227625/
Thank you for reading my post!!
You can follow my blog to read more of my posts.
Please do upvote, comment and resteem!!
Love you loads!!
Posted using Partiko Android