Welcome to @lsc-project blog, we bring you another mind blowing post for today on our blog.
A story was told of a baby Eaglet caught by a farmer, the farmer took the Eaglet home to rear and take care of. So the farmer put the Eaglet with his hen to rear, and the Hen accepted living with the Eaglet. They started living together but something felt strange with the Eaglet, the Eaglet noticed how different it was from the Hen and thought that living on the ground is actually where it belongs.
The Eaglet now growing older went out one day where Eaglet was looking for food, a mighty wind came and started blowing but to the surprise of the Eaglet the hen's started looking for shelter, then the Eaglet knew that it did not belong to where it was living. Fortunately for the bird, it saws other birds of it kind soaring higher in the sky, that was how the bird knew that it time to go to where I belong.

Link
The story above shows that the eaglet was living where it does not belong to. Firstly in this world, you will have to understand how strong you are and where you actually belong to. The strength given to Eagle by God is define, tho our story today is not about the eagle but wants to look at some of the features as human we need to adapt to.
The eagle has a very good foresight, the strength of sight is given to the eagle. Hey! You yes you why don't you put something together and have a good vision. Oh! What's Vision?
Vision is clear mental picture of a better tomorrow.
The strength of vision has helped almost every successful person because they had a plan for everything ahead of time. Why don't you have plan A, B, C, D, E..........etc don't think about it been much. They won't kill you, they are just plans.
Secondly, don't aim for the present cheese, explore beyond your limit, whenever it seems you are stuck don't stop, you don't quit when you are not done you quit when you are done! Keep soaring high.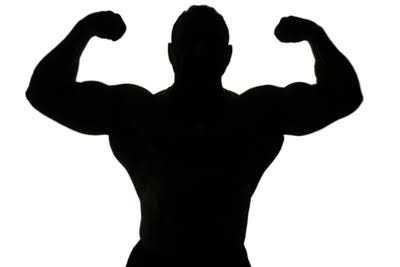 Link
The journey might seems very tough, but soaring is for the strong and you are strong. We believein you and please never stop believing in yourself. Take care
Gracias!
---
This post was authored by @olatun for @lsc-project
JOIN OUR DISCORD COMMUNITY HERE
JOIN OUR TELEGRAM COMMUNITY HERE
LSC-PROJECT is an institutional based project for the students of Ladoke Akintola University of Technology, Ogbomoso, Nigeria. The project is basically for the publicity of Steemit in the institution and areas close to this great citadel of learning. It is also a project that aims at nurturing newbies to a stage where they can be a fully fledged member of this platform and also at the same time enhance the growth and population in the institution.
[Read More About this ProjectHere
Helping Minnows Grow.....
Aiming to be the largest community on blockchain that render supports to students and minnows.
You can also support this community project by donating to the @lsc-project account.