Today's Motivational - Reminder: It's Human to not Feel Like Dancing 24/7
In honor of "World Emoji Day":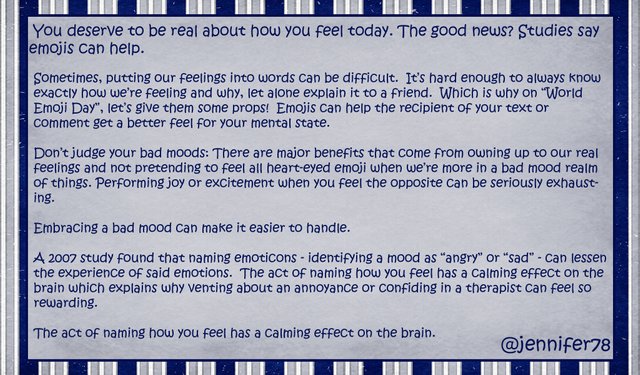 Leave me a comment with how you are feeling today with an emoji. If you can't use an emoji, you can vent and let me know how you are feeling with just one or two words! :) I'll try to reply back as soon as possible!
Much love,
@jennifer78
Join me and many others on discord for #steemschools where you can earn as you learn how to navigate steemit!