Getting Boost To Your Enthusiasm 🚀🚀
Enthusiasm is a very valuable emotion. It determines how much effort one puts to things: life, work, relationships. The energy with which you tackle something is dependent on how enthusiastic you are. No matter what you are aiming at, your enthusiasm gives you energy and encourages you to keep running all the way to achieve your aim.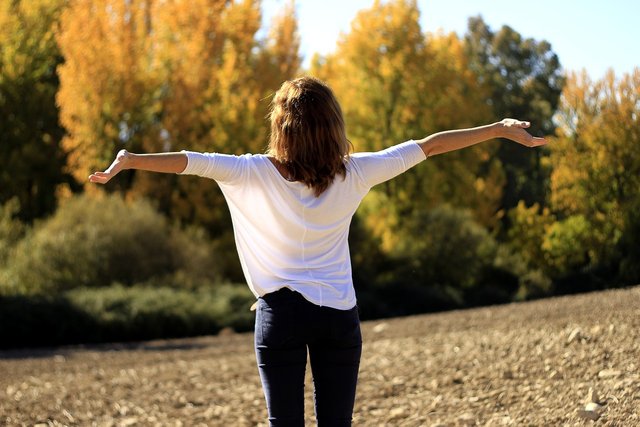 imagr credit
There are times when we are unable to summon or maintain the enthusiasm we need. Have a look at the ways to harness your enthusiasm
Do more of what you enjoy:
Engage in things that bring you joy. Even if you are not where you want to be yet, that is okay. To be able to see it to the end, make sure you are passionate about what you are about to get yourself into. This would be helpful at those points when you just might want to give up and let go.
Project into the future:
This is similar to Napoleon Hill's law of success. Before embarking on a project or relationship or a decision about your life, you should think of where you want it to be in the future. This can be both long term and short term. This will push you to retain your enthusiasm to attain your goals.
Have a plan :
It is notjust enough to project into the future. You also have to draw up a plan of how you intend achieving your goals. Creating a plan will be like following the map to reach your destination. This plan will work as a source of motivation as you will always be aware of the next step. Plus, you would be happy as you tick off each milestone.
Don't play the victim card :
This is utterly important. No matter what the conditions is, don't think like a victim. Just act like a creator who can turn around all situations with positivity. Just keep following your path to success regardless of what other people, or even life itself, throw at you.
Surround yourself with optimistic people:
Keep enthusiastic, optimistic and positive-thinking people around you. Shun those who discourage you and are negative. Enthusiasm and positivity are contagious. Hence, if you are around positive people, you will be one of them soon.
Don't put in hours, put yourself:
It's very difficult to generate enthusiasm when half of your mind is thinking of something else. Giving all your attention to what you are doing, is another way of generating enthusiasm. Give all your attention to whatever you do, and this will surely get you ahead.
Keep your energy level up :
Physical energy also holds equal importance in keeping you enthusiastic. Enough sleep, physical exercise, and healthy food habits will keep you fit and enthusiastic. The more the psychical energy you have, the more focused you will remain throughout the day. You can look into adding yoga and meditation to your routine.
THANKS FOR READING THROUGH*
All images used are CCO images on pixabay.com