Contact Success
I Was with some friends of mine today. We discussed randomly, but we talked more about music, media marketing and most importantly, how to keep the money rolling in non-stop. Of course, everyone had something to say. The next thing i heard is "you know success is contagious". A few seconds later, the meaning of the above statement hit me.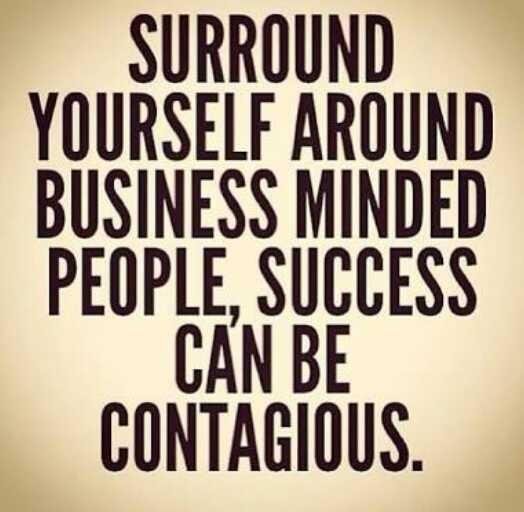 How many of us have been in a room where everyone talks about their future plans? Situations like this, you get a peek of the people you move with. Such was the situation I found myself in this morning. I heard some amazing ideas that left my imagination worked up. Have you heard someone say something and you wonder how can a person be so futuristic? Sometimes, sessions like this makes me feel like I imagine poorly. I'm like "why can't I think of that".
"Success is contagious". That statement resounded again In my head and I was happy I could grasp it's meaning. The truth is that, if you move with success-oriented individuals, beginning from your thought pattern, you begin to observe some subtle changes in your life. It's like you drop down a veil that has been obstructing your view. You become more exposed to a bigger picture, to a better standard of life.
It's no news again that the rich gets richer, while the poor continue to wallow in poverty.
In order to overcome this, one has to move along with the rich. How do you do this? Simple. Make friends with them. How do you make friends with them? Simple, ensure to keep a correspondence with them. Ask them questions that baffles you. Get to engage them in what you do. Overtime, this practice pays off in whatever form you can think of.

What are your goals and aspirations?? Study those that are success-oriented, check if they suit your lifestyle (this will make it easier for you ),create relationships with them. Ask for advice concerning what and what not should be done. Yes, it may be somehow at first, try not to allow this disturb especially when you aren't the outgoing type, over time, you'll get over the nervousness. Associate with the successful ones!!! For it is contagious.