Do What You Love and You'll Never Work A Day In Your Life : Life is More Than Money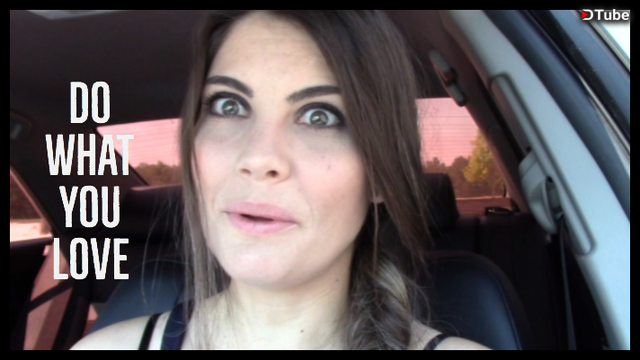 ---
Hey DTube & Steemit!
My name is Lydia,
Today I want to talk to you about a saying that goes something along these lines: "do what you love in life and you'll never work a day in your life."
This saying resinates very true for me in my life and I think a lot of people can relate to it. A lot of us, myself included spent a LOOOONG time doing something that I didn't like. My career required a lot of travel and even though the pay might have been nice, I didn't like doing it. I feel that if the paycheck is what drives you even though you dispose your job there should be some changes to consider. I know different circumstances arise in different situations and peoples lives, so I'm not saying go and quit your job or anything like that. For me, I began to establish a different source of income which I love doing, while at my other job. Now, this also gives me more time to do the things I love in life like posting videos, and cooking videos/recipes.
Hope you enjoy!
I post new cooking recipe videos here on Steemit every other day. I hope to help inspire others to make homemade food. It's not as difficult as many would think and much more delicious than anything you would buy pre-made!
I also post motivational, lifestyle and tip videos, things that I have learned in my life which are beneficial or helpful in some way in my "mini-series" called "alpha talks". I hope that these videos will help benefit, inspire, motivate others to have a positive attitude and outlook on life or just learn something new if possible.
---
▶️ DTube
▶️ IPFS