Many reason to be happy.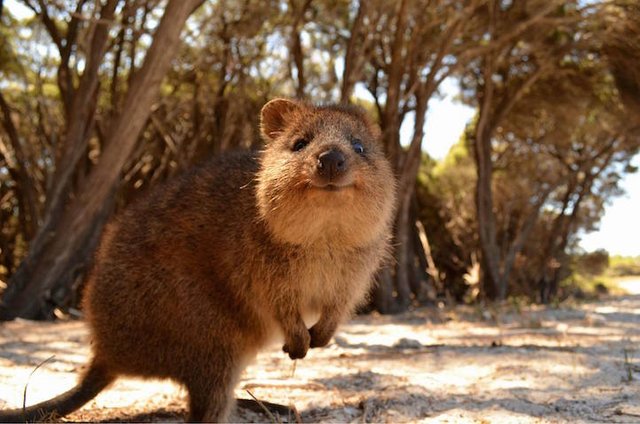 The world as spoken: the always smiling QUOKKA is both the happiest and the most photogenic animal on earth. Its was known for its cheerful disposition.
As a result of its fabulous character, he was hated by the fellow animal. Most especially when there's a scarcity of food and other things that are desired. Other animals feel depressed and upset. One thing that is certainly sure about the QUOKKA is the continuous maintenance of its personality.
He was called upon one day and was enviously asked the culprit of is unfathomable happiness not only in a pleasant situations, even though things turn haywire. Nobody can actually figure out when things are bad.
Smile, the QUOKKA reply ...I will only reveal three reasons while I can't stay sad or worried, because worried can never solve my problems I rather positions my mind to a solution finding mood, in anticipation of way out. Here are my reasons.
I'm like no other(no animal like myself)
Nothing in life can define my worth neither riches, nor lack nor hunger. My TRUE worth is my mind.
I don't compare myself with others
The message: the great source of happiness is knowing who you are.
For my motivating articles or a mentoring tips you can reach me directly via my mail. [email protected] or visit my blog site.