No harm in dreaming
What do you need to achieve your dream? You don't need conspiracies, psychics, self-hypnosis. All you need is will power, the strength of the desire and the power of growth. The key meaning of this book: who wants - looking for ways, Who does not want - looking for reasons.
The book spelled out methods, as almost any dream to do really. Find your own self and find something for the soul, which will bring you happiness and income. After all, you can earn money and at the same time enjoy your work.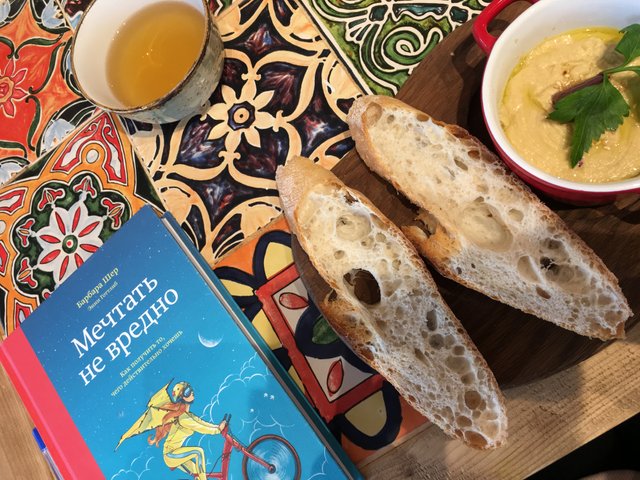 Barbara cher is a well-known speaker and author of seven books on achieving goals. She flew to new York, divorced, with two small children in her arms, penniless, and a bachelor's degree in anthropology. The first time were forced to live on benefits, until she was looking work. Seven years she worked as a waitress, during these seven years she combined work in a restaurant and a favorite thing — work with people. After another 3 years, she opened her own business and wrote the first book. She purposefully went to her dream. Are we worse? Yes, nothing.
Of course, the most important thing that can be advised is to act! Any action gives you a lot of new information, without which you would not have moved forward. Any action you perform, with a successful end-raises your self-esteem.
When we sit still and do nothing, it plunges us into despondency and depression. In addition, we have such a strong sense of guilt that we do not know how to do anything. And it is very difficult to get rid of it.


Yes, it happens that you started to do something, but at the same time" screwed up", regard this as an EXPERIENCE. Sociologists have found that the scientists who have made the most brilliant discoveries have made the most failures!
That's how quantity always turns into quality, so act!
Go for it! Go for it!