[ENG] Morpheus Labs is now an AWS service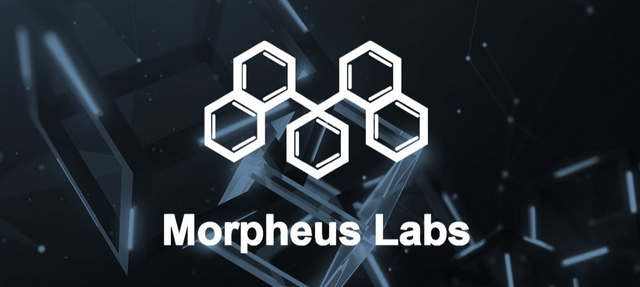 Images kindly conceded by the project team
Morpheus Labs is
Blockchain-Platform-as-a-Service
(
BPaaS
), or a platform that allow a simple use of blockchain technology, to design on it an own application.
Since the project idea was shared, many fund investors put own participation in it, financing the development team since the start. Later to the public project financing, closed with a big success in a bear market phase, the project team launched an advertising phase once the project reached a good reliability phase, with the right timing and best strategy.
During the advertising phase, the platform has increased in its users, attracted by the possibility to test it free. Now the platform is famous in the crypto world. With interested users and good feedback released, blockchain development teams started to see the project acts as a springboard to earn traffic and volume on own blockchain, aiming to push on adoption and increase miner users.
With advertising campaign impact increased consequently the token MITx value. The token is essential in the platform because allow it to work properly. Indeed, holding tokens in the platform, the user can buy not only the monthly subscription but also the blockchain fees. The platform changes instantaneously MITx tokens with blockchain tokens to pay fees without any delay on the service performance.
The token value increased also due to the burning system that burns circulating tokens to keep stable the token value and save investors interests. 6 days ago the first burning happened as the reader can check on this transaction. Further burning events will happen monthly until to reach 45% of circulating (450M MITX on initial 1B).
So, MITx token is designed to be stable, because the use of it in the platform and the burning system assure the demand request, reduce volatility and align its value to the Platform success.
Morpheus Labs project adopts clouding system of AWS Amazon Web Services; on the other hand, AWS offers Morpheus service to own clients: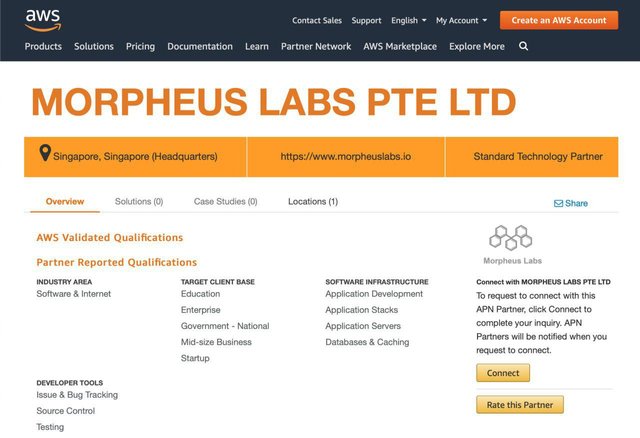 Images kindly conceded by the project team
A proof more that we have a well-built project with all references that attract interest and partnership requests. Indeed, the team has announced imminent new partnerships and hiring procedures to increase the team with high profiles and brilliant junior figures, to revive the project and add innovative ideas.
For further informations:
Official web site: https://morpheuslabs.io/#
Telegram: https://t.me/morpheuslabs
Facebook: https://www.facebook.com/morpheusblockchain
Twitter: https://twitter.com/morpheus_labs_
GitHub: https://github.com/Morpheuslabs-io
Limit responsibilities declaration: this personal article includes personal opinions and therefore cannot be considered financial advice.