@hdmed Collection : 006 ( Random Coins )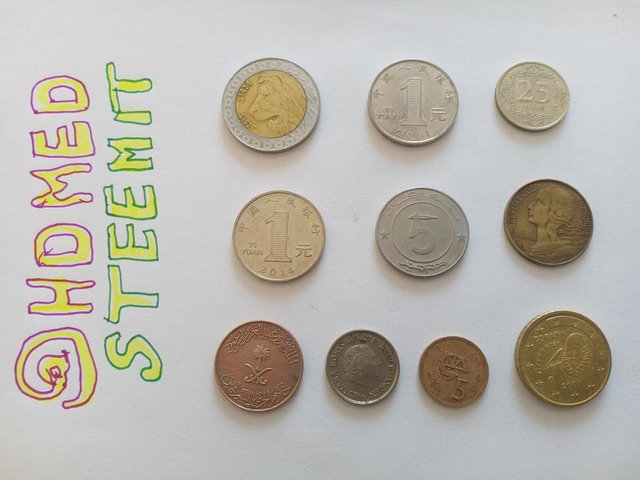 Hi my dear friends
Here are my sixth items in my collection, this time concerning a random coins from many country like :
Chain .
France .
Spain.
Algeria.
Saudi Arabia
I hope what will be liked too.
Peace and Love .
@hdmed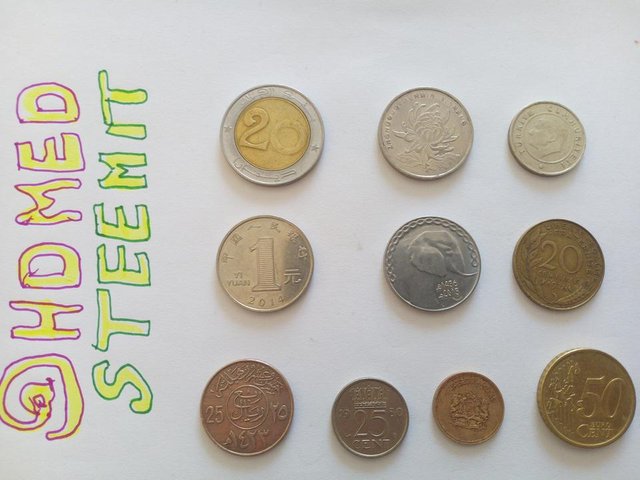 Salut mes chers amis
Voici mes sixièmes articles dans ma collection, cette fois concernant des pièces de monnaie aléatoires de nombreux pays comme:
La Chine .
France .
Espagne.
Algérie.
Arabie Saoudite
J'espère que ce qui sera aimé aussi.
Paix et amour .
@hdmed

مرحبا أصدقائي الأعزاء
فيما يلي عنواني السادس في مجموعتي ، هذه المرة فيما يتعلق بعملات معدنية عشوائية من العديد من الدول مثل:
الصين .
فرنسا.
إسبانيا.
الجزائر.
المملكة العربية السعودية
آمل أنها ستحظى بإعجابكم أيضا. .
حب و سلام .
@hdmed

@hdmed Collection :

Souhaitez-vous ajouter quelque chose? laissez moi un commentaires ci-dessous!
هل تريد إضافة شيء ؟ أترك لي تعليقا أدناه!.