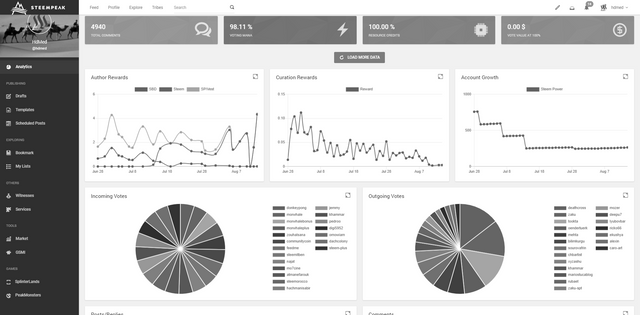 Hi my friends Steemians
Welcome and this new publication of my series in black and white.
Today's topic is a little different. Sometimes I browse the interfaces of the new dapps created on the Blockchaien Steem, and this time I have chosen this beautiful dashboard of the steempeak.com platform.
I hope you'll like it.

مرحبا أصدقائي ستيميانز
مرحبًا بكم وهذا المنشور الجديد لمسلسلتي بالأبيض والأسود.
،
موضوع اليوم مختلف قليلاً. أحيانًا أتصفح واجهات dapps الجديدة التي تم إنشاؤها على Blockchaien Steem ، وتوقفت هذه المرة أمام منصة steppereak.com الجميلة بلوحة القيادة هذه.
آمل أن تنال إعجابكم.

Salut mes amis Steemians
Bienvenue et cette nouvelle publication de ma série en noir et blanc.
Le sujet d'aujourd'hui est un peu différent. Parfois je parcoure les interfaces des nouvelles dapps crées sur la Blockchaien Steem, et cette fois je me suis arrété devant ce magnifique tableau de bord de la plateforme de steempeak.com.
j'espère qu'elle vous plaira.
- Original :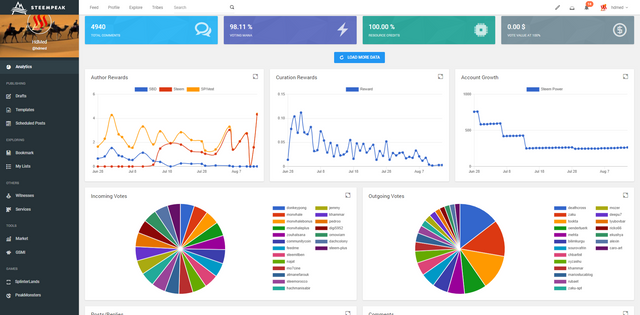 Thank you for dropping by.
Peace and love
Paix et amour
@hdmed


Souhaitez-vous ajouter quelque chose? laissez moi un commentaires ci-dessous!
Would you like to add something? leave me a comment below!
هل تريد إضافة شيء ؟ أترك لي تعليقا أدناه!.

Thank you Steemit for the opportunity to post at this fine site.