Nouvel ICO: GrabAMeal, Helios Mining, REOS ICO, DUCATUR, Loyakk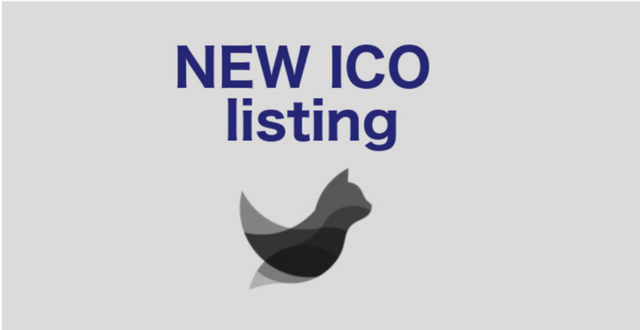 GrabAMeal est différent des plateformes traditionnelles d'agrégation de repas en ligne en tant qu'organisation décentralisée distribuée de vendeurs et d'acheteurs entièrement basée sur la confiance et la provenance fournies par l'écosystème Blockchain.
Helios Mining Ltd. a développé un système de grappes autonomes pour l'exploitation minière (Solar Mining Clusters) qui peut consommer de l'électricité directement sur des sources d'énergie renouvelables.
REOS ICO est un écosystème basé sur la chaîne de blocs pour le contenu généré par l'utilisateur (UGC) qui habilite les créateurs de contenu et les consommateurs.
DUCATUR ICO est un framework qui vous permet de créer des oracles pour un échange de données fiable entre les participants qui interagissent sur la blockchain. Ce serait un système dans lequel vous avez toujours confiance dans les données reçues et qui fournit une connexion fiable entre la blockchain et les informations externes.
Loyakk ICO a pour mission de transformer la façon dont les entreprises créent et apportent de la valeur dans la nouvelle économie décentralisée grâce à un réseau mondial de partenaires, de canaux, de distributeurs et de fournisseurs.
Source info



مصدر الصورة # source d'image
1



Steem on,
digi5952 !

Si vous avez des suggestions ou des problèmes, merci de me laisser un commentaire ci-dessous ou de contacter digi5952 sur le serveur teammorocco Discord, merci.

If you have any suggestion or any problem please leave me a comment below or contact digi5952 at teammorocco Discord server, thanks .

● Discord

Si vous avez besoin de plus d'upvote et de d'abonnés !! système d'échange d'upvote et d'abonnés pour steemit.com Je me suis inscrit et cela semble fonctionner plutôt bien.
if you need more upvote and followers !! upvote and follower exchange system for steemit.com I signed up and it seems to work pretty well.