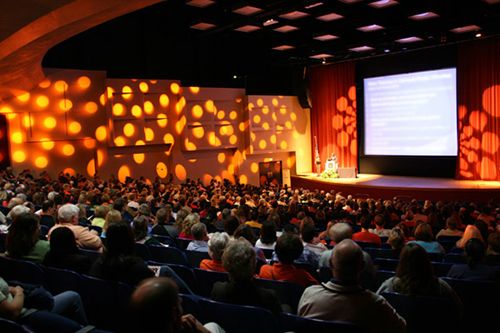 source
A lot of articles that talk about advice from global wealthier billionaires around the world for those who want to be successful in their business and what they should do to be on the list of the most successful and rich took my attention recently.
A set of tips I personally see as empty words and just a way to sell their books and attend lectures that drain more money from our pockets, who do not want to make a fortune or be successful in what they do, but...

source
Most of what we read does not help. If you think wisely you'll find that all the rich and famous people around the world have done it with hard work and chance. For example, Facebook owner Mark Zuckerberg, Bill Gates the founder of Microsoft and many more.
They did not read nor attend lectures to people whom I personally consider the smartest scammers and all they sell to people is nothing but words. The right way to achieve wealth will not be told to anyone,You can't find it anywhere,you are the only one who can do it with hard work and perseverance and contact with those who are better from you in the field in which you want to operate.
"Never trust a person that tries to sell you by how righteous they are. I'm telling your right now, it's a scam." -- Richie Norton

أثار انتباهي كثرة المقالات التي تتحدث عن نصائح لمليارديرات من أصحاب الثروات الكبرى حول العالم لمن يريد أن يكون ناجحا في أعماله وما يجب عليه فعله ليكون ضمن قائمة الأنجح و الأغنياء.
مجموعة من النصائح أراه شخصيا كلام فارغ و فقط طريقة لبيع كتبهم و حضور محاضراتهم التي تستنزف المزيد من الأموال من جيوبنا،من منا لا يرغب بتحقيق ثروة أو أن يكون ناجحا فيما يقوم به،ولكن..

المصدر
أغلب ما نقرؤه لا يفيد و إذا فكرت بعقلك ستجد أن كل الأغنياء و المشاهير حول العالم حققوا ذلك بالعمل الجاد و الصدفة،وكمثال صاحب الموقع الشهير فيسبوك مارك زوكربيرغ،زد على ذلك بيل غيتس مؤسس شركة ميكىوسوفت و العديد.
لم يقرؤوا و لم يحضروا محاضرات لأشخاص أعتبرهم شخصيا أذكى المحتالين وكل ما يبيعونه للناس هو الكلام لا غير،أما الطريقة الصحيحة لتحقيق ثروة فلن يقولها لك أحد ولن تجدها في أي مكان،أنت فقط من تستطيع ذلك بالعمل الجاد و الكفاح و التواصل مع من هم أفضل منك في المجال الذي تريد أن تشتغل فيه.
لا تثق أبدًا في شخص يحاول بيعك من خلال ما يفعله من الصالحين. أنا أخبركم الآن، إنها عملية احتيال . -- ريتشي نورتون