The lunar eclipse takes place today, July 27 and will last for a long time, as much as an hour and 45 minutes. The maximum total eclipse will take place at 22:20, but it's worth taking care of a good place for photos beforehand.
The Moonrise will start at 20:11 for cities located in the east of Poland and around 20:46 for cities located in the west. By 21:30 the moon should be visible above the line of buildings and trees.
This is the best time to find a place to photograph. There are two strategies. We can go several dozen kilometers out of town to escape from "light pollution", which allows us to photograph not only the Moon, but also the stars.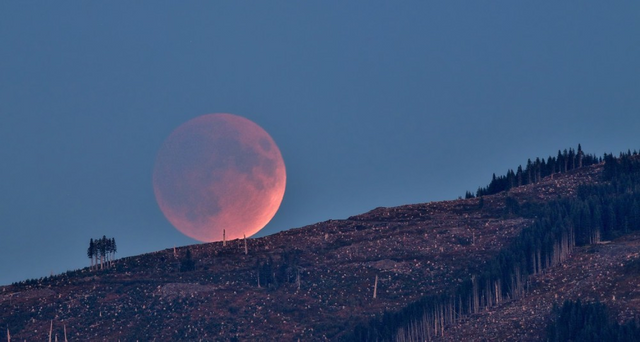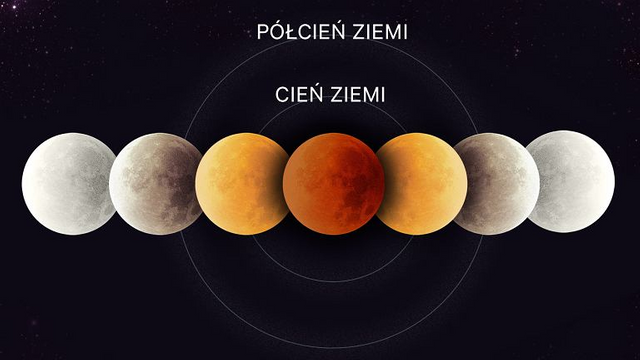 A total lunar eclipse today. This will be the longest such phenomenon in the 21st century. Eclipse has several phases. Below you will find information about each of them. It's worth getting to know them so you do not miss anything.
On July 27, a lunar eclipse will be observed in the sky. The eclipse is relatively frequent, but this year will be the longest in the 21st century - another opportunity to admire this phenomenon for so long will only come in ... 2123.
So let's look at the night sky. The more so because you do not need to have tooling to observe the lunar eclipse. However, not all phases will be visible from anywhere in Poland, it is also worth checking the weather for the evening - only it can spoil the viewing of this phenomenon.
Lunar eclipse - all five phases
Eclipse - in simple terms - has five phases and the first of them, partial penumbra, will not be visible from part of Poland - then the Moon begins to slightly darken. Its beginning can be set for Poland around 19.15.
The next phase, partial, will be visible just after the Moon's rise - then the Moon will have a shadow on it, gradually becoming red.