SYMBOL: CVE
CVE is an oil play, and I have made some good money off of CVE last fall. Overall, OIL is starting a new bull market after a long consolidation phase. Currently, the weekly chart is making higher highs, and higher lows.
The yearly cycle started late last summer, and has completed a right translated IC (intermediate cycle; weekly time frame) in December 2017. A new one is starting and I believe this one will be right translated as well.
However, CVE is heading into its daily cycle low right now. It broke the daily cycle trend line (black dashed line). A new daily cycle will form, and I expect that one to be right translated as well (feeds into the weekly intermediate cycle).
So, I'm being patient and letting it form. Daily cycle counts are similar to XLE. So, around 18 to 27 days from low to low. CVE is on 27 days, so I don't expect too many more days, before a pivot low forms. Look for the pivot low.
Entry: waiting for DCL
StopLoss: n/a
Good investing.
If this blog post has entertained or helped you profit, please follow and up vote me!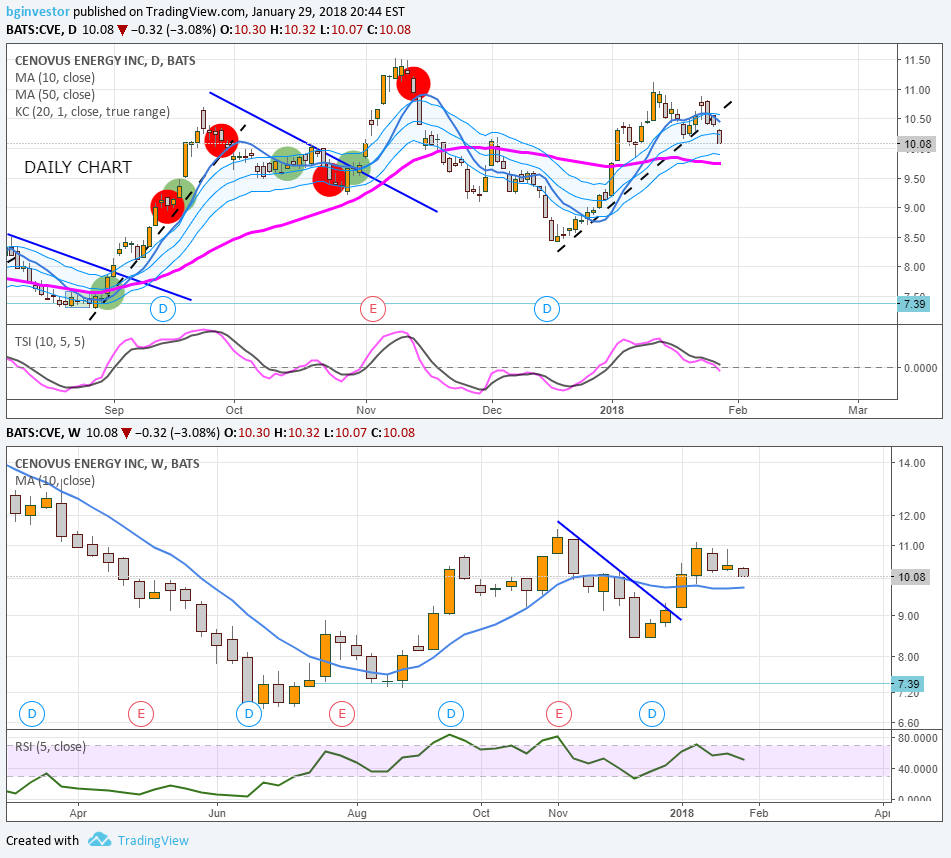 Note: I am not a financial advisor in any shape or form. The contents in any of my posts are merely opinion alone. I'm simply stating opinions