Monthly Author Challenge #12.08 New Challenge taken recently (33) | 近日開始的新挑戰 (三十三)
Just opened this item recently, although bought it for couple of months already. Show it to you all if you're interested.
Another essential accessory - camera!
Insert cable of the camera at this slot on Jetson Nano, make sure it is properly positioned! Just Like this!
最近把已經買回來了好幾個月的新玩意開盒了,先給大家看看樣子罷.
把鏡頭接線這樣的插進去, 整齊地連接好! 就是這樣!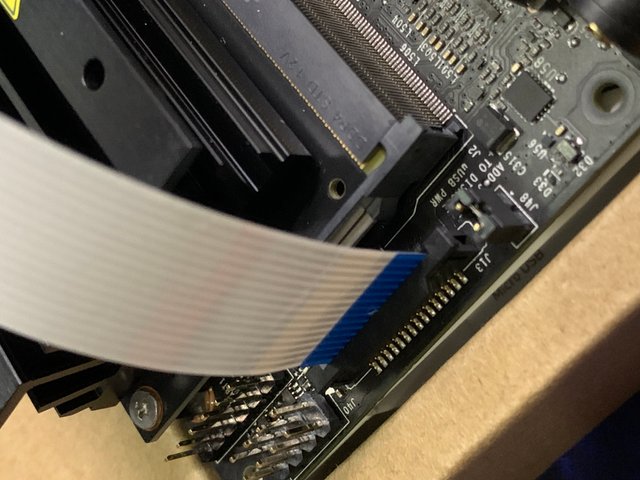 請關注!點讚!轉發!

Please Follow! Upvote! Resteem!