EN:
First, the hamburger was practical, then he became a cult.
But lets go back to the the late eighteenth century, were the largest ports in Europe were in Germany. 🕑
From Hamburg many emigrants started their journey to the "new world". There was also a snack "round warm", in which a meatball was placed on a wheat roll and doused with sauce.
---
DE:
Erst war der Hamburger praktisch, dann wurde er zum Kult.
Aber last uns zurück ins späte 18. Jahrhundert reisen, wo die größten Häfen Europas in Deutschland lagen. 🕑
Von Hamburg aus starteten viele Auswanderer in die "neue Welt". Hier gab es auch einen Snack "Rundstück warm", bei dem eine Frikadelle auf ein Weizenbrötchen gelegt und mit Soße übergossen wurde.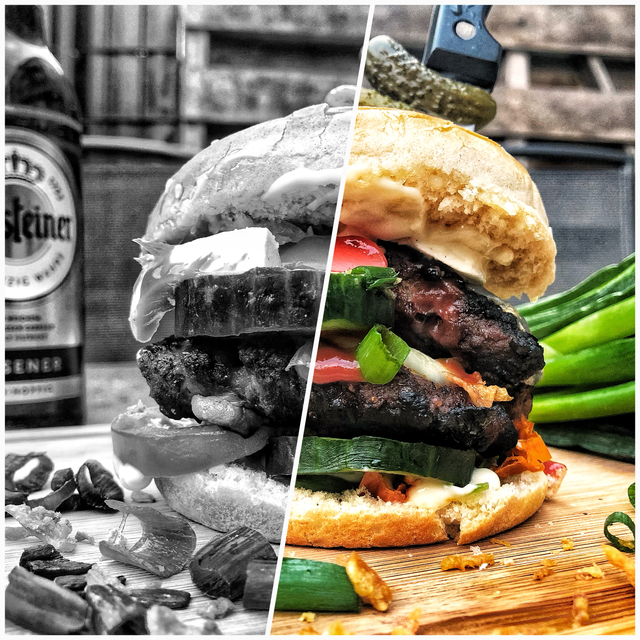 EN:
Directly down from the ship and with fresh ideas from Hamburg, "Louis Lassen" opened a snack bar in New Haven. Allegedly around 1900, the hamburger was invented there. Could this have been the birth of the hamburger?
But what do you need for a decent hamburger? 🍔
First there is the bread roll, and the meatball. Whatever is good with it is salad, onion and a cheese slice.
I used mozzarella, which was very good. :-)
---
DE:
Direkt runter vom Schiff und mit frischen Ideen aus Hamburg hat "Louis Lassen" eine Imbissbude in New Haven aufgemacht. Angeblich soll um 1900 herum, dort den Hamburger erfunden haben. Könnte dies die Geburtsstunde des Hamburgers gewesen sein?
Was braucht man eigentlich für einen ordentlichen Hamburger? 🍔
Da wäre als erstes das Brötchen, und die Frikadelle. Was immer gut dazu passt, ist Salat, Zwiebel und eine Käsescheibe.
Ich habe Mozzarella verwendet, was auch sehr gut ist :-)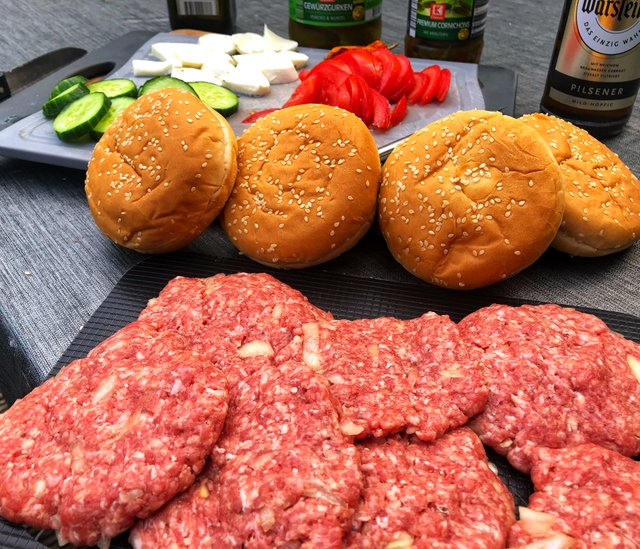 EN:
On this point a special thanks to @muscara and @bearded-benjamin for the ideas to put some onions, egg to use beef minced meat and other stuff :-) i will present you later.
---
DE:
An dieser Stelle ein besonderer Dank an @Muscara und @Bearded-Benjamin für die Ideen, einige Zwiebeln, Ei Hackfleisch und andere Sachen zu verwenden :-) Ich werde später berichten.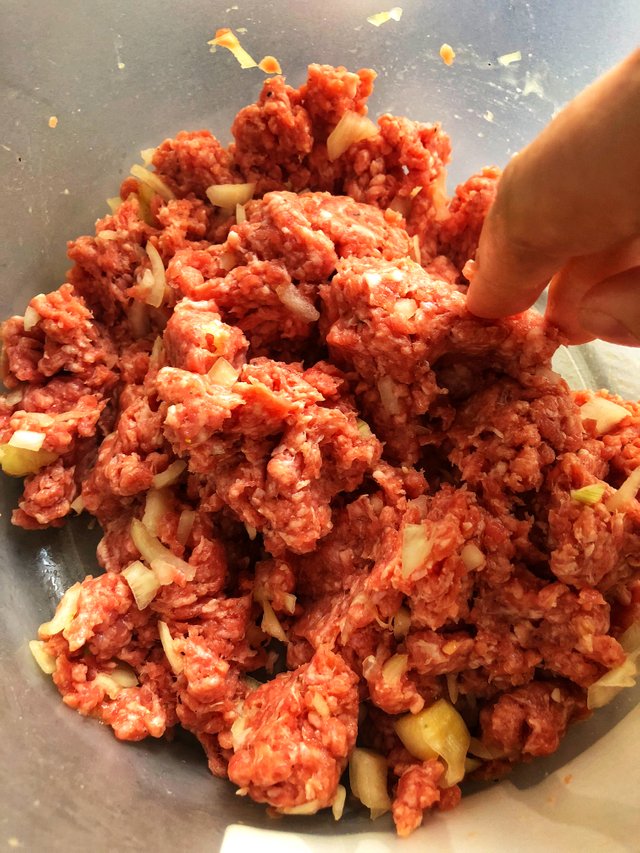 EN:
Finally, a solid proof! At the 1904 World's Fair Hamburgers were made by the Texan Fletcher Davis according to today's recipe. They were sold in a patty made from minced steak, onion, cucumber and mustard.
But my home-made burger patties will arrive today at 800 ° in the Beefer.
And by the way, because the device emits a crazy heat, you can toast the buns on the device.
---
DE:
Zum Schluss aber noch ein handfester Beweis! Bei der Weltausstellung 1904 wurden Hamburger vom Texaner Fletcher Davis nach heutigem Rezept zubereitet. Sie wurden in einem Patty aus Hacksteak, Zwiebel, Gurke und Senf verkauft.
Meine selbstgemachten Burger Patties kommen aber heute bei 800° in den Beefer.
Und übrigens, dass das (der) Gerät eine affenhitze ausstrahlt, kann man die Brötchen auf dem Gerät toasten.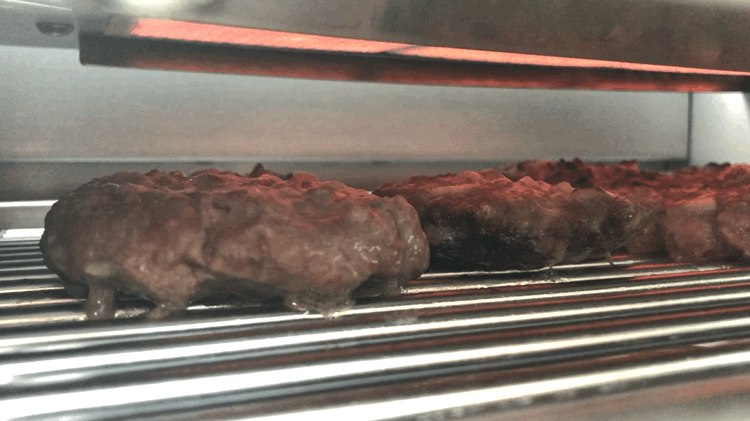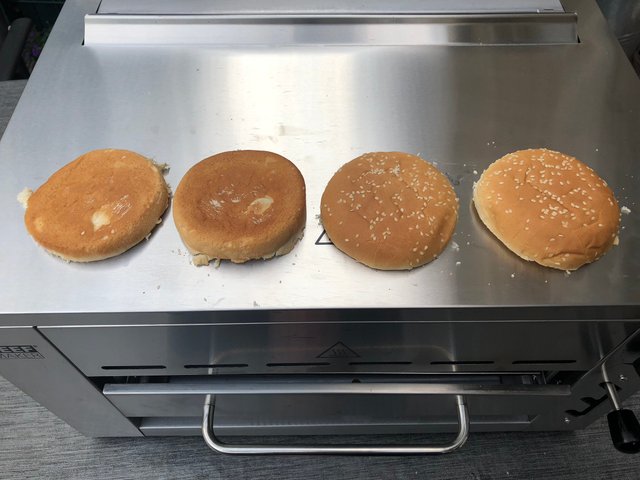 EN:
But actually it does not matter if the hamburger was invented in America or in Hamburg ... It is important that it tastes ;-)
---
DE:
Aber eigentlich ist es egal ob der Hamburger nun in Amerika oder in Hamburg erfunden wurde... Wichtig ist, dass er schmeckt ;-)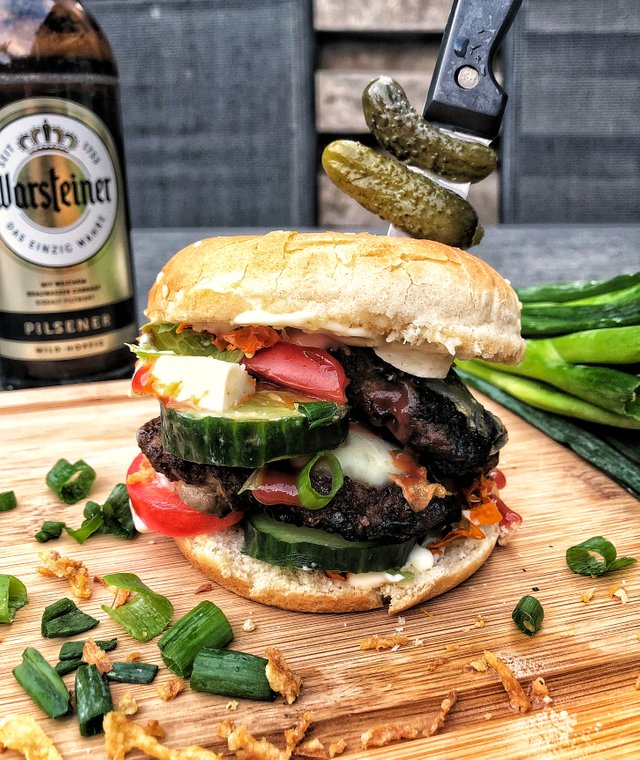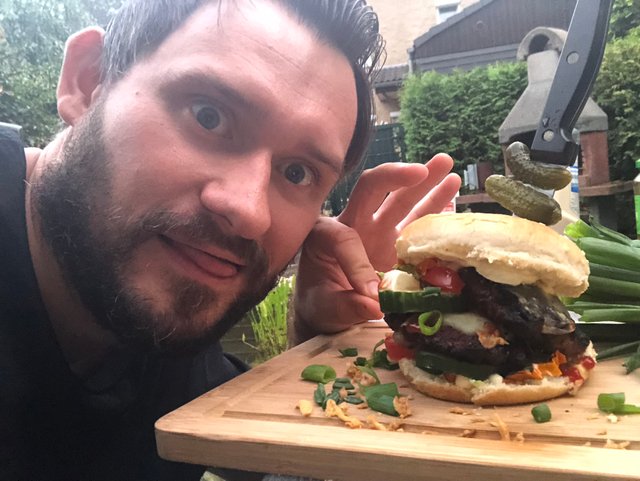 EN:
Yes my lovely steemians, this was my little post for day 31 into the steemit #monthlyauthorchallenge​ by @future24.
It was very fun and thank you for always supporting there :-)
---
DE:
Ja meine lieben Steemianer, das war mein kleiner Post für Tag 31 in der steemit #monthlyauthorchallenge von @future24.
Es war sehr spaßig und ich danke euch, dass ihr immer mit dabei wart :-)



Join us @steemitbloggers


​