Donations monster raffle 4
Here are my 2 donations for Monster Raffle 4 plus a small description of each coin. (Two separate prices please!)
Donation 1 Proof Kookaburra 1 Oz pure silver
Proof 1 ounce Kookaburra 2015 special limited edition Berlin Money Fair (market value 75 USD)
The coin comes in the original packaging with certificate.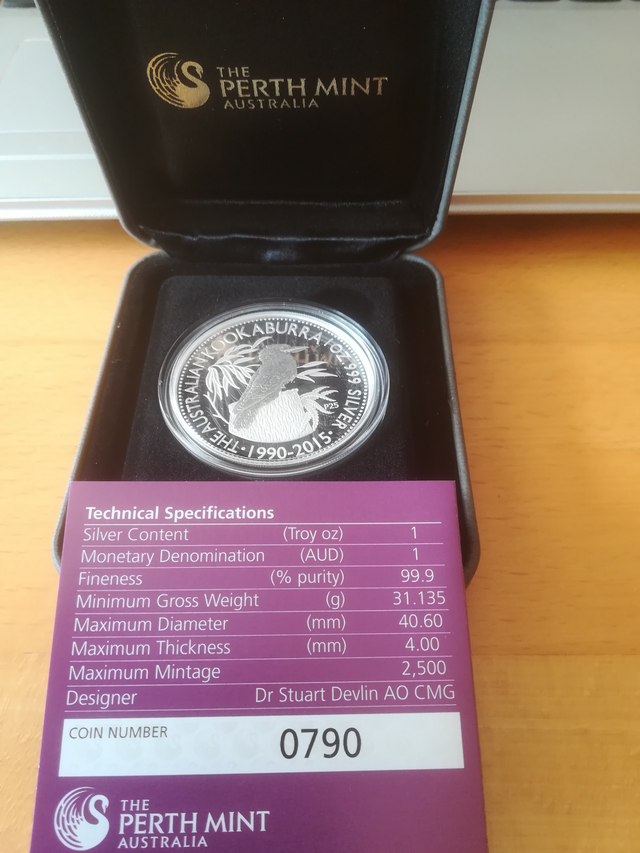 Donation 2 Germania Runen coin 1,35 Oz pure silver
Germania Runencoin 1,35 ounce of silver in Original box. (shop price 70 EUR)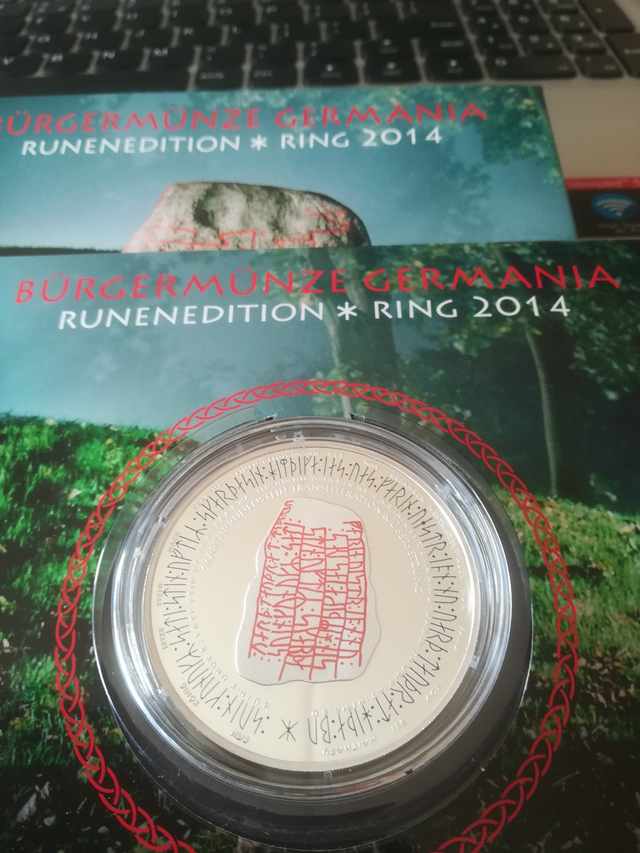 A coin with a piece of real Viking history engraved in it as in the stone with runen found in North Germany. A coin very attractive for German steemers. Limited mintage coin 2000. German explanation printed on box. Proof coin.