No work
It has been raining heavily since many days back here in my hometown. Many small towns have been flooded and people are relocated to safer places. The damages is immense and it would take months for the state to recover from the loss. The state transport that connects the different cities of the state has been shut down due to damages to the infrastructure. The air fare has shot up tremendously making it affordable only to the riches.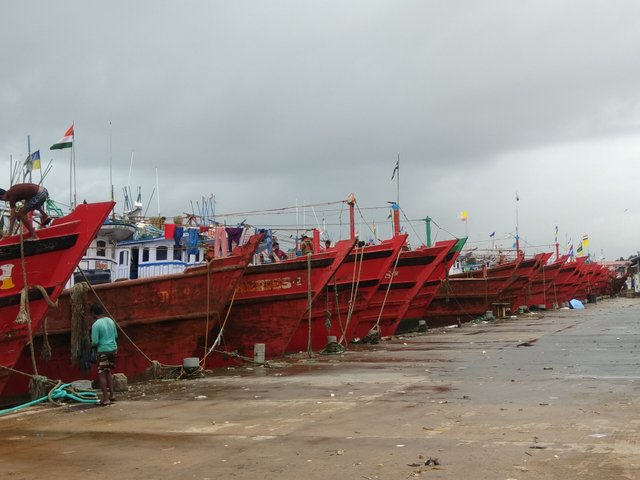 Prople who were praying for the rains are now praying for it to stop. The crops are damaged and the life has literally come to a standstill.
On sunday I had been to the old port fish market that otherwise is a busy market place that hardly has any parking space, but on sunday inspite of it being a extended weekend due to festivals it seemed abondoned. There were no fishes and one could park anywhere in the market. The fishing boats were all parked due to a ban on fishing for time being to avoid mishaps in deep waters.