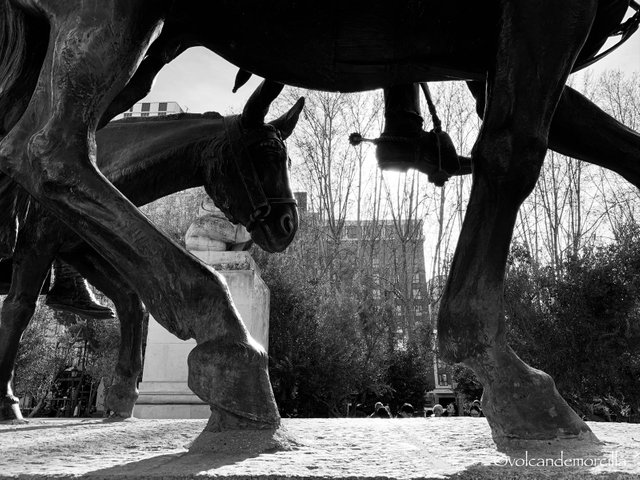 A los pies de Rocinante
Al igual que los grandes caballeros y personajes importantes de la historia, Don Quijote debía poner un nombre a su caballo. Después de meditarlo mucho, decidió ponerle el nombre de Rocinante, haciendo referencia a que previamente había sido rocín (Rocín-Antes), lo que ahora era un penoso caballo viejo, falta de magro, compuesto de huesos y piel.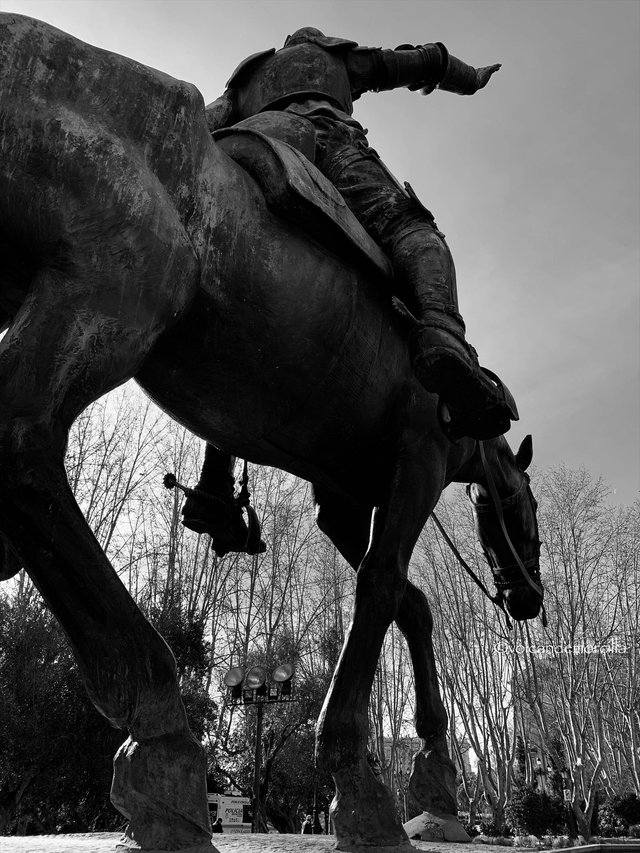 Muchos palos y pedradas recibió el animal por las insensatas aventuras del hidalgo caballero de la triste figura.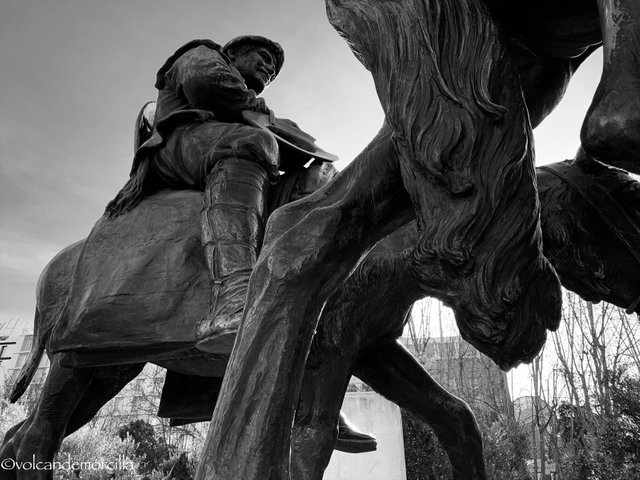 Al igual que Rocinante, los hijos sufren las consecuencias de las decisiones de los padres, los trabajadores se ven afectados por los criterios de sus jefes. Los abnegados ciudadanos sufren bajo los delirios de sus dirigentes...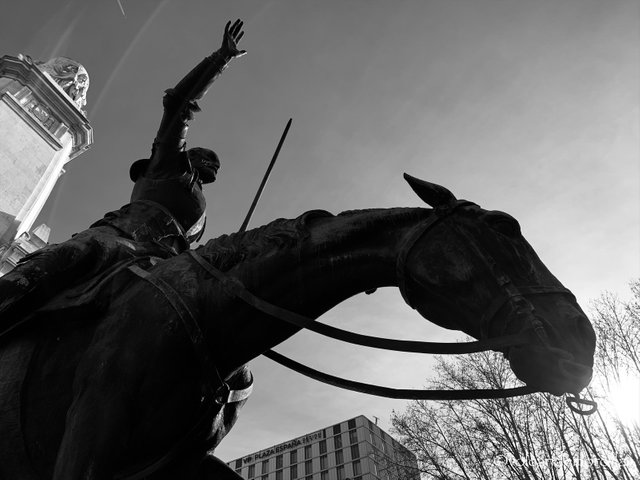 At the feet of Rocinante
Like the great knights and important figures in history, Don Quixote had to name his horse. After thinking it over a lot, he decided to call it Rocinante, referring to the fact that it had previously been Rocín (Rocín-Antes), which was now a sad old horse, lacking in lean, composed of bones and skin.
Many sticks and stones received the animal for the foolish adventures of the gentleman gentleman of the sad figure.
Like Rocinante, the children suffer the consequences of the decisions of the parents, the workers are affected by the criteria of their bosses. The self-denying citizens suffer under the delirium of their leaders ...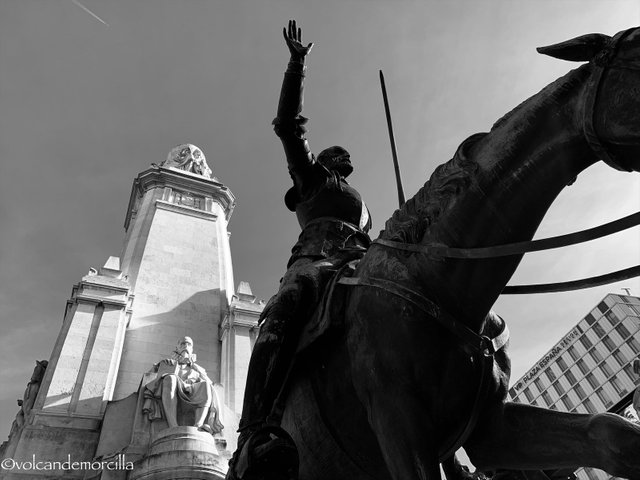 This picture is my participation in the Monomad contest created by @brumest and made in his account @monochromes in Steemit and WEKU. If you want to participate, the rules are simple!
Meet Monomad Challenge


Original design for @talentclub de @carlos-cabeza
Las fotografías son mías y originales. La hice con mi iPhone. También, soy el autor del dibujo separador.
¡Espero tus comentarios!
The photos are originals and mine. I made with my iPhone. Also, I am the author of the separator drawing.
I await your comments.
¡Buen Camino!