Road Trip Color Splash
I shot this on a road trip in August. A black & white shadow with a blue sky color splash!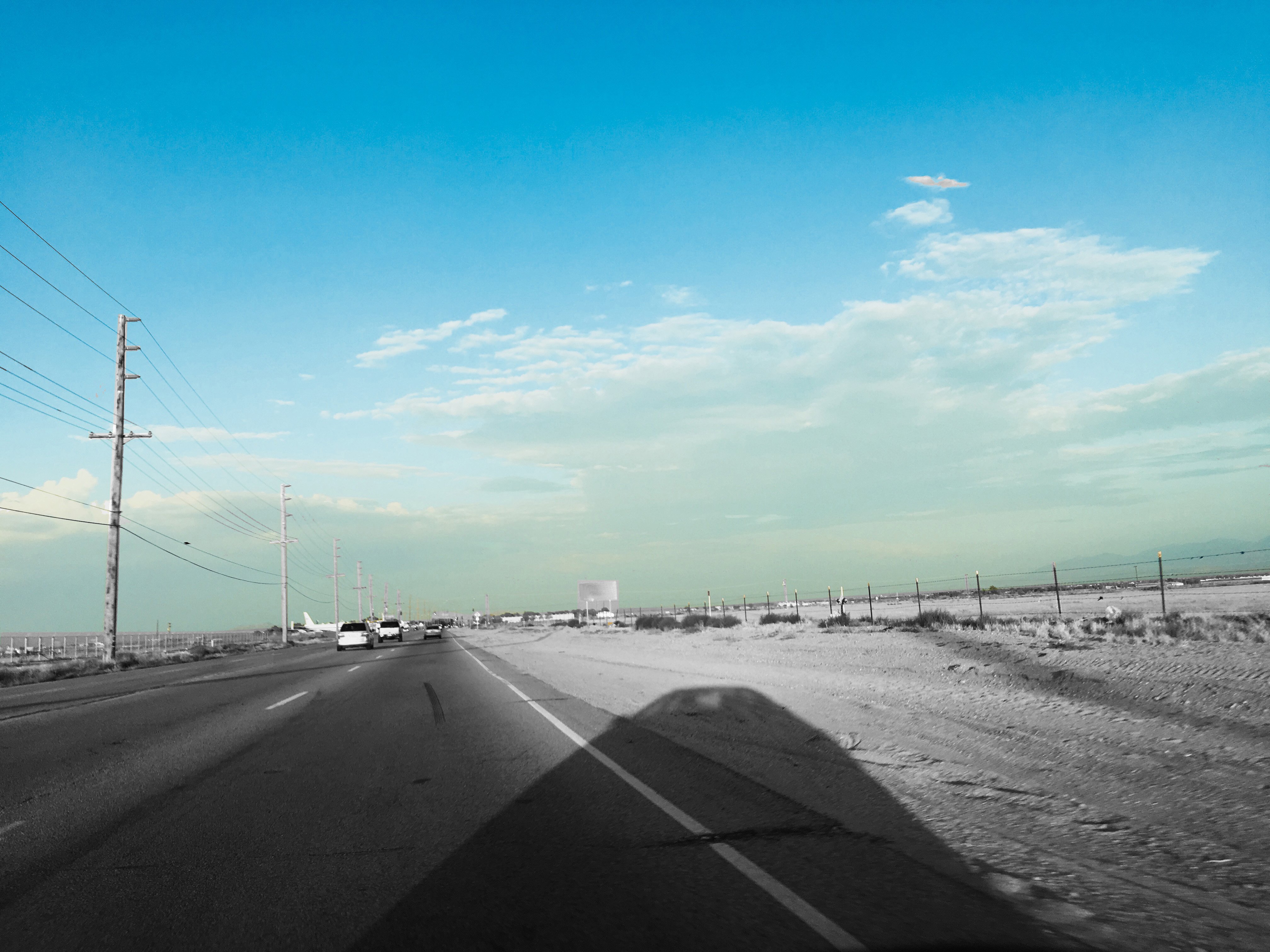 I used Photoshop to create the color splash. First thing: I duplicated the original image and desaturated it to make it black & white. Second thing: I put the black & white image as a layer over the original color image and used all the selection tools necessary to cut away the black & white sky to reveal the blue sky beneath. Et voilà!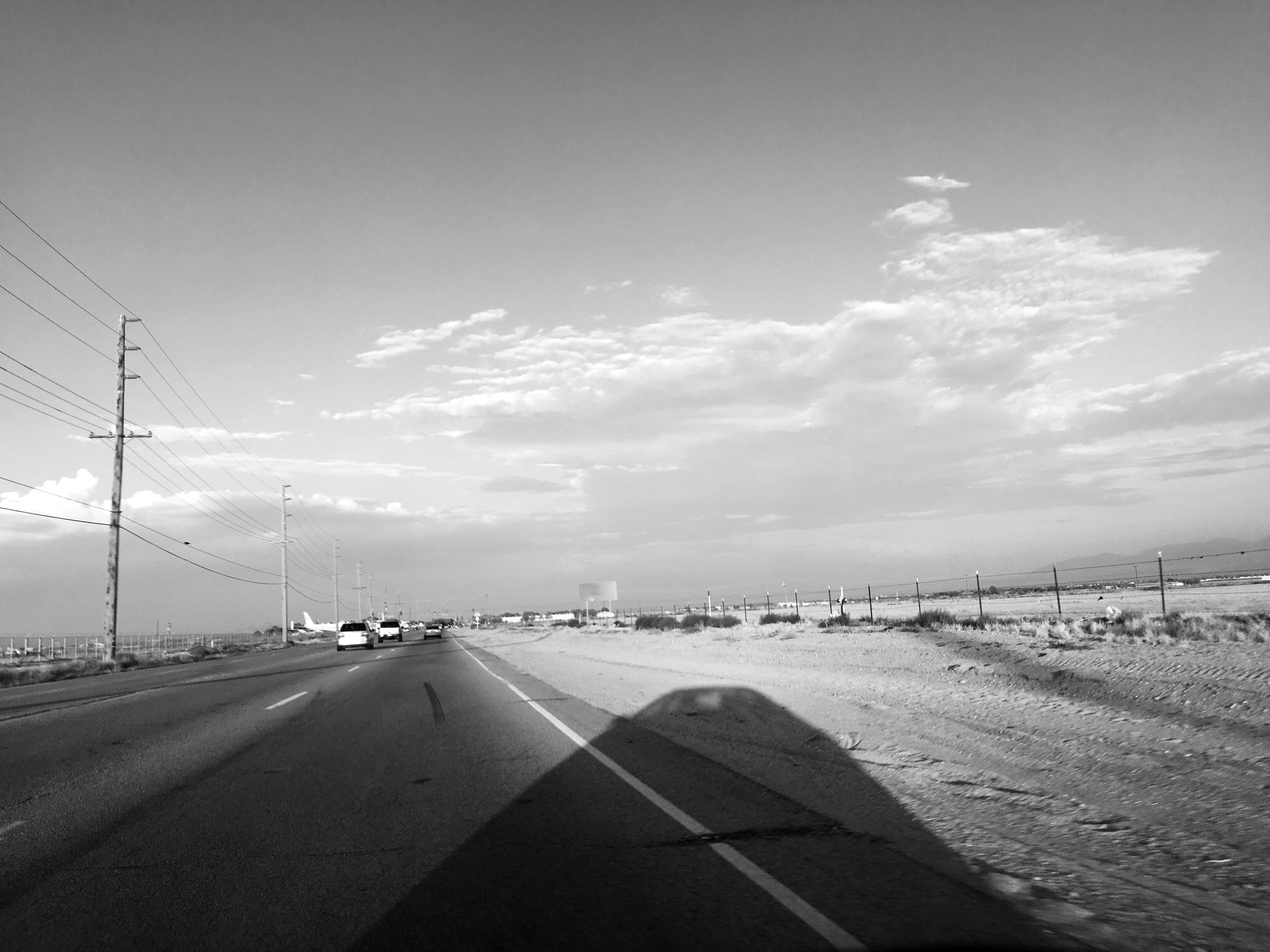 The original color image was used as the base layer.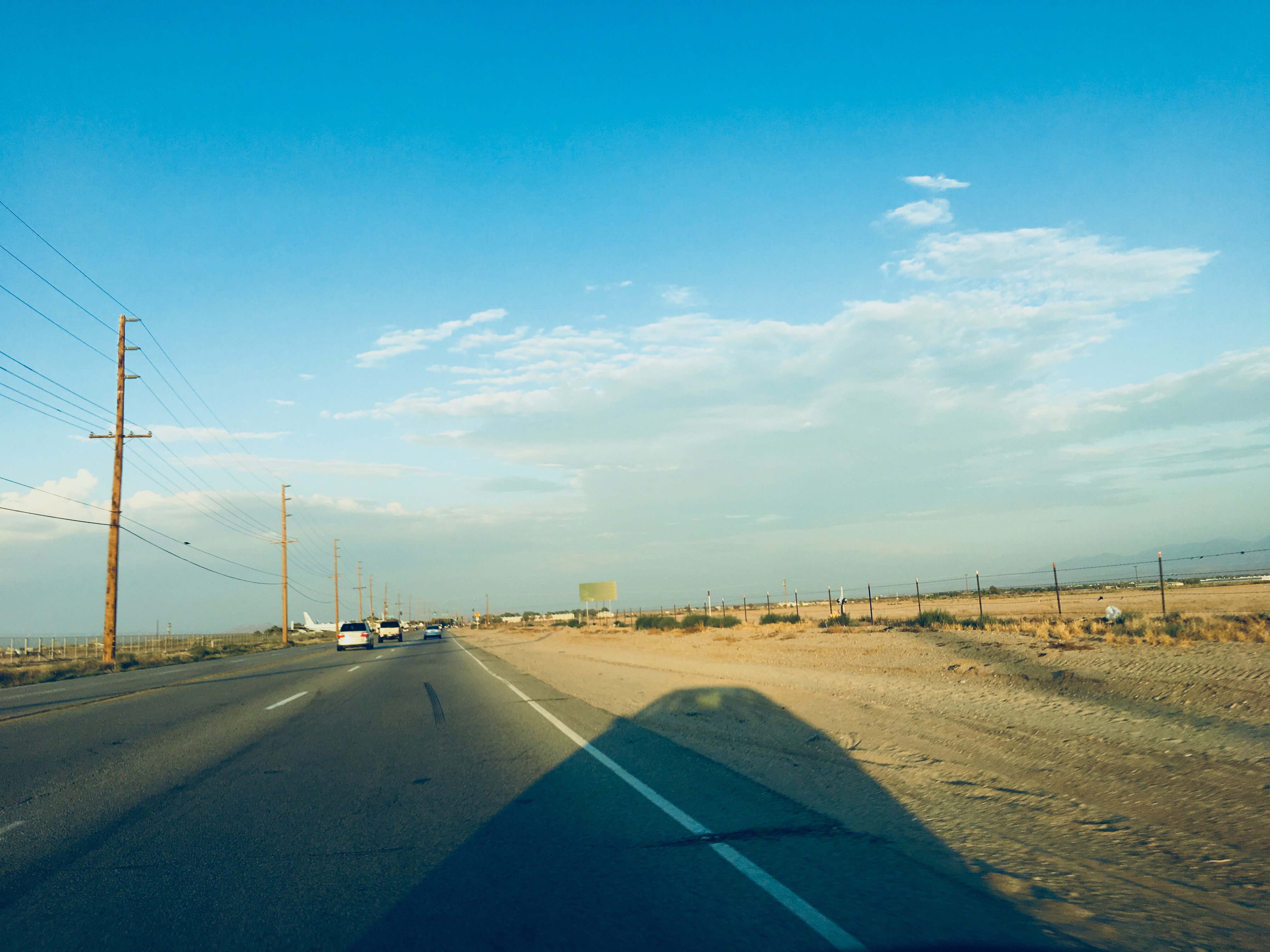 Keep On Truckin GIF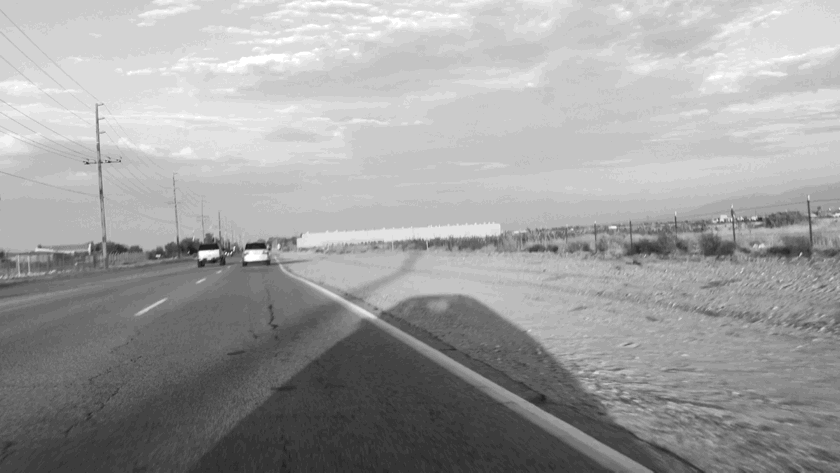 I photographed and filmed the road with my iPhone 6S Plus and edited the image in Photoshop.
Thank you @brumest for creating the Monomad Photo Contest!
---

Thanks for the art @overkillcoin... minnows, dolphins, whales... I'm down with squid!